These Instant Pot Black Beans with Chorizo are hearty, satisfying and incredibly flavorful! They're quick and easy to make and perfect for feeding a crowd. Serve them on their own, or as a side dish to complete any meal.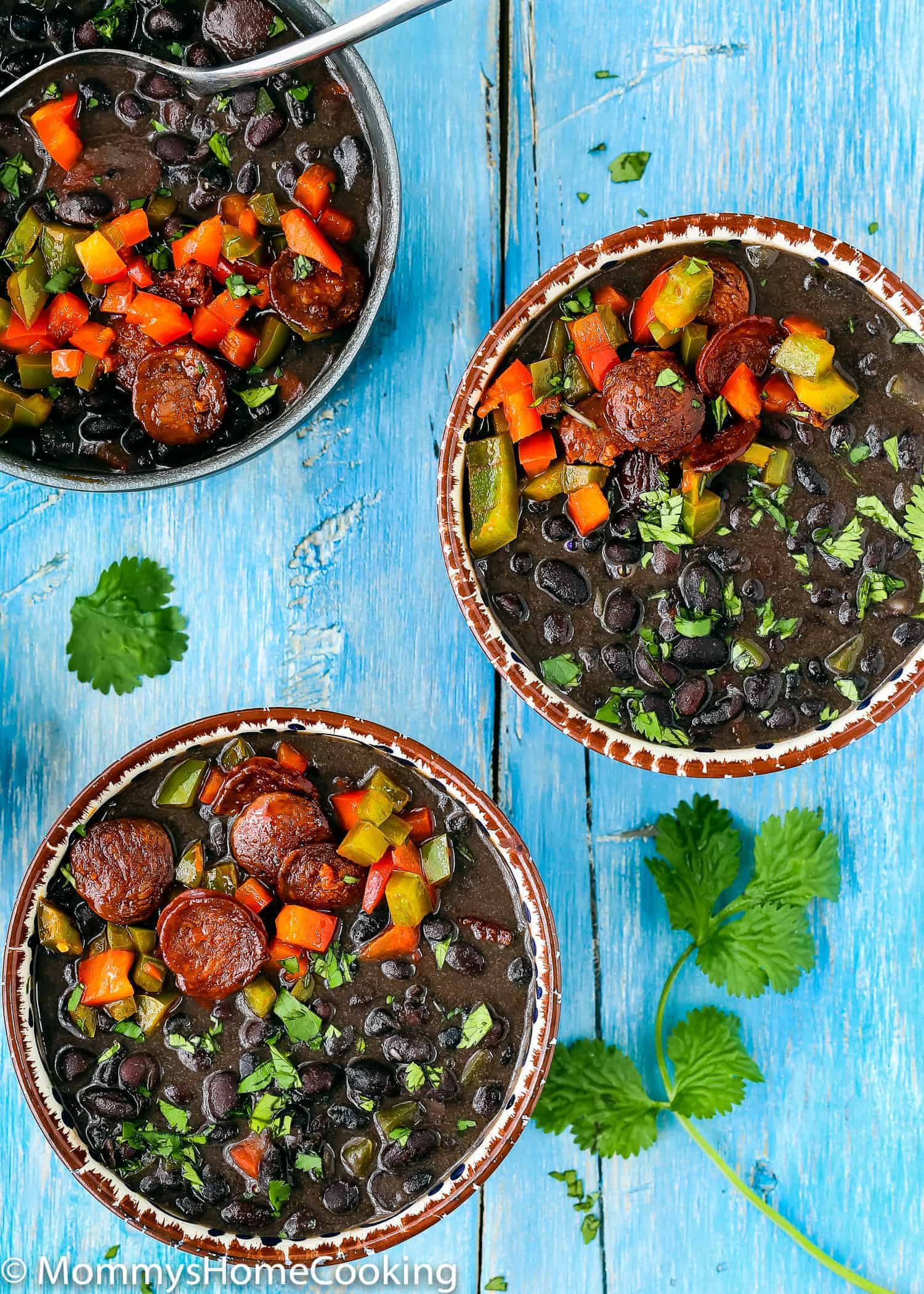 This is hands down the best Instant Pot Black Beans with Chorizo recipe I've ever made!
My family LOVE black beans, as much as I do, so I make them frequently. They're super popular in Venezuela. I guess because they are very cheap, they are available all year long, and like most beans are a good source of protein and nutrients. Plus, black beans are extremely versatile. You can use them to make soups, side dishes, burger patties, or add them to salads, tacos, burritos, quesadillas, arepas, the possibilities are seemingly endless.
These Instant Pot Black Beans with Chorizo are:
Hearty,
Full of flavor,
Easy and quick to make
and SOO delicious.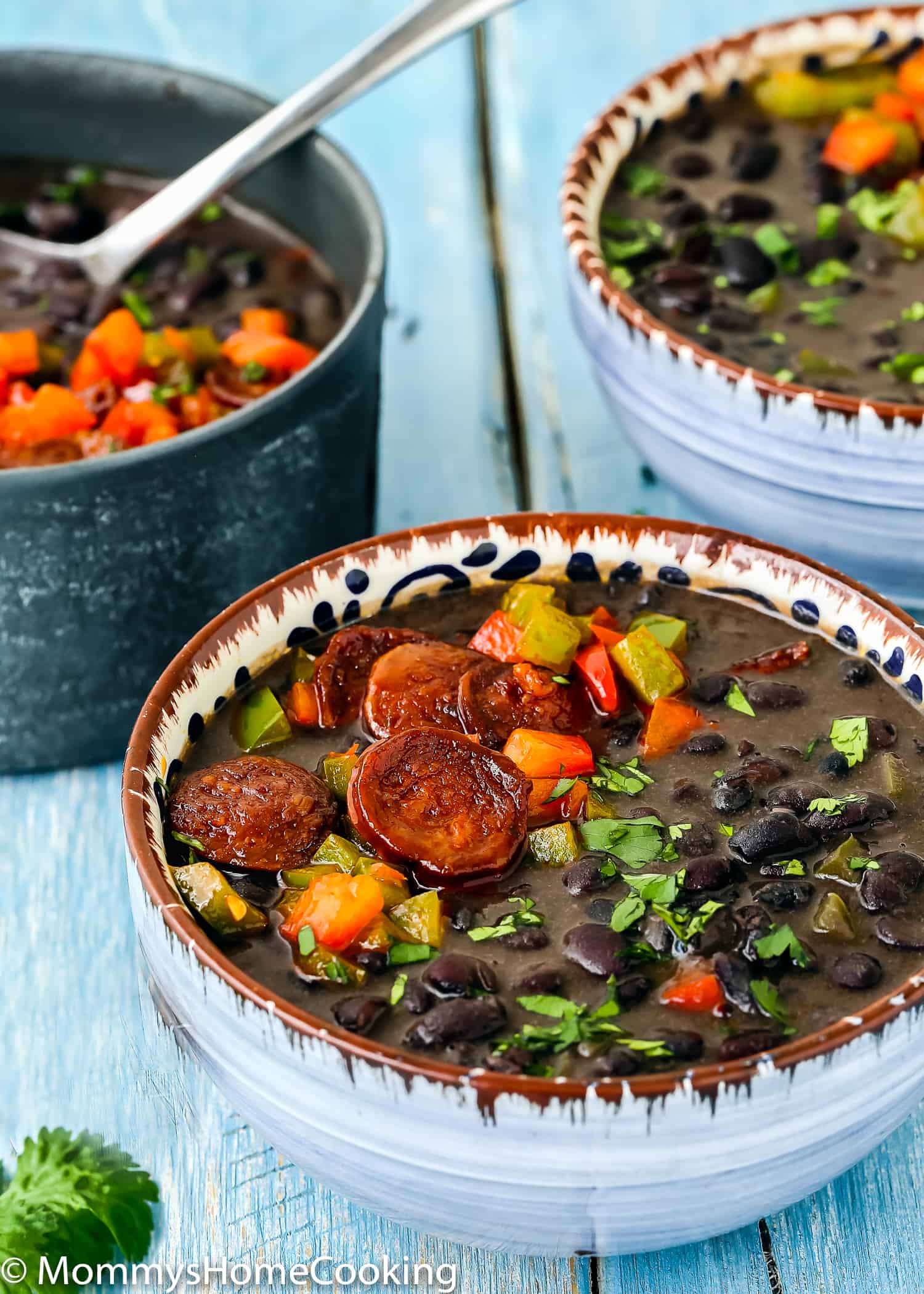 Beans, in general, can sometimes take a while to cook when made from dried beans, right?
Well… not when you use your Instant Pot! Thanks to the IP's magic cooking beans takes just 20 minutes for soaked beans and 40 minutes for no-soaked beans.
Can I make beans in the Instant Pot without pre-soaking them?
Yes, just increase the Instant Pot cooking time from 20 minutes to 40 minutes and add 2 more cups of liquid.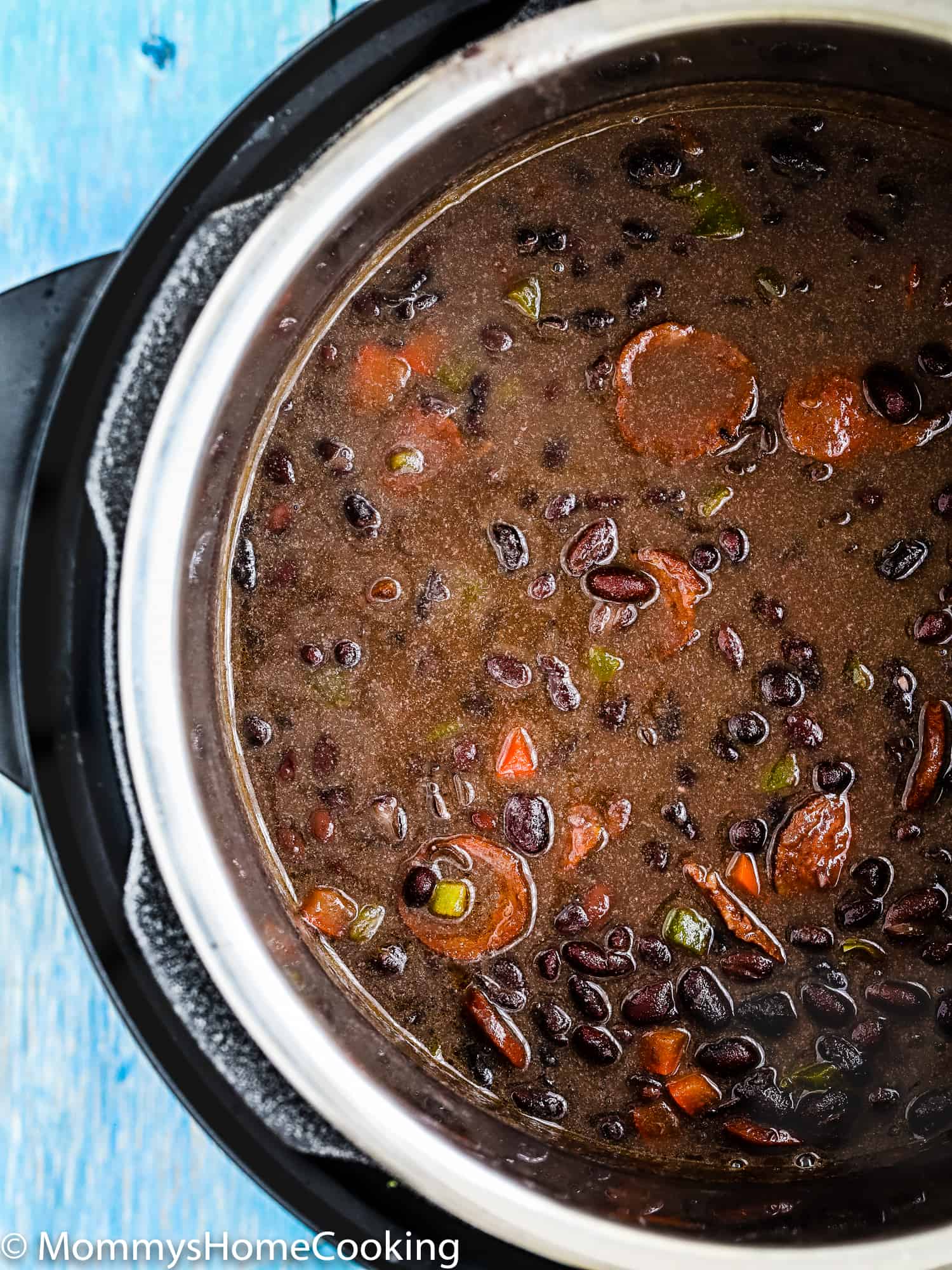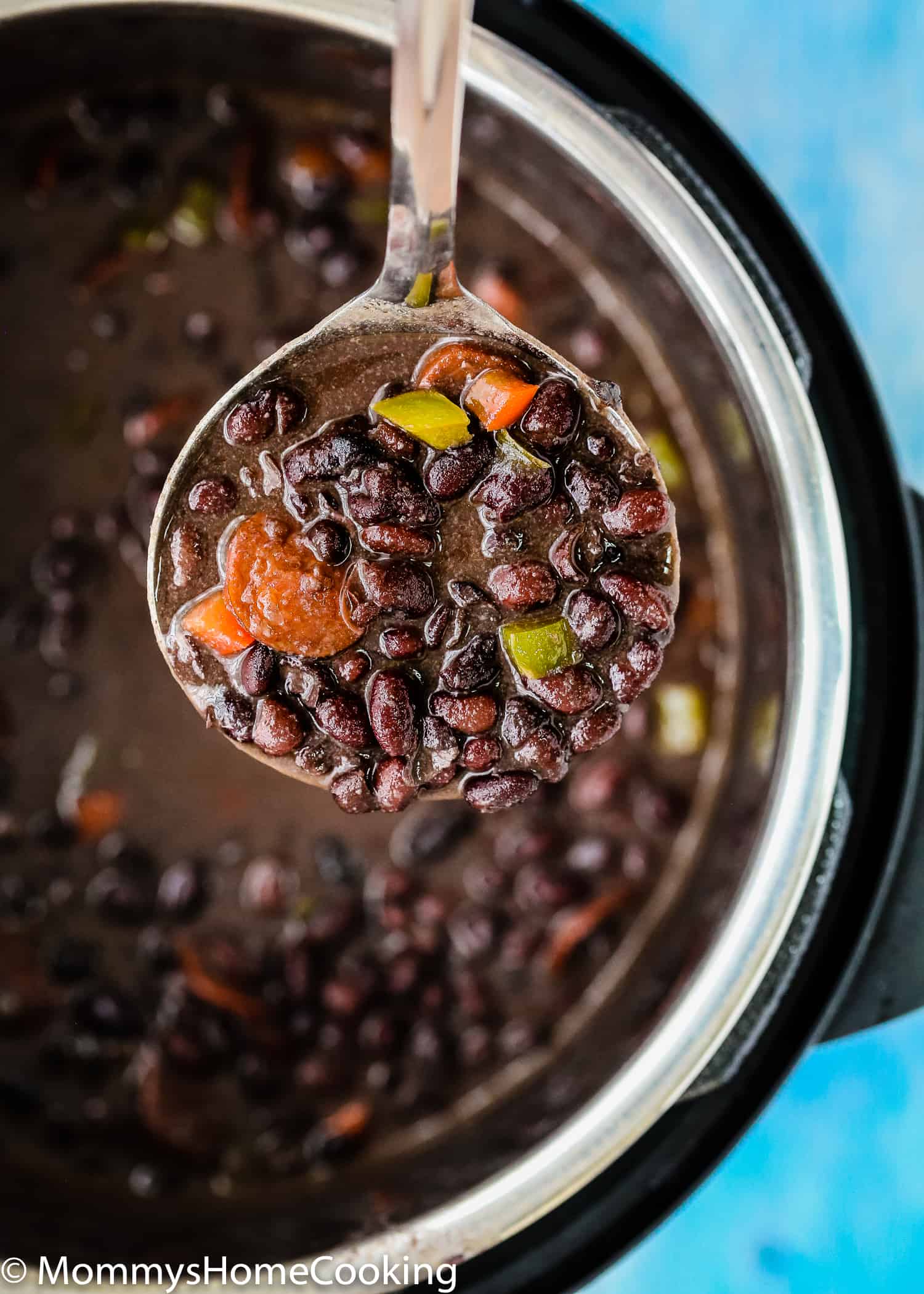 What is the difference between Mexican chorizo and Spanish chorizo?
Mexican chorizo is usually sold uncooked (raw), either in a casing or loose. It can be found with other raw meats or sausages at the grocery store. Spanish chorizo is a ready-to-eat dried and cured sausage in a casing. They come in different versions: smoked or unsmoked and may be sweet or spicy. 
Spanish chorizo will look similar to this ↓ ↓ ↓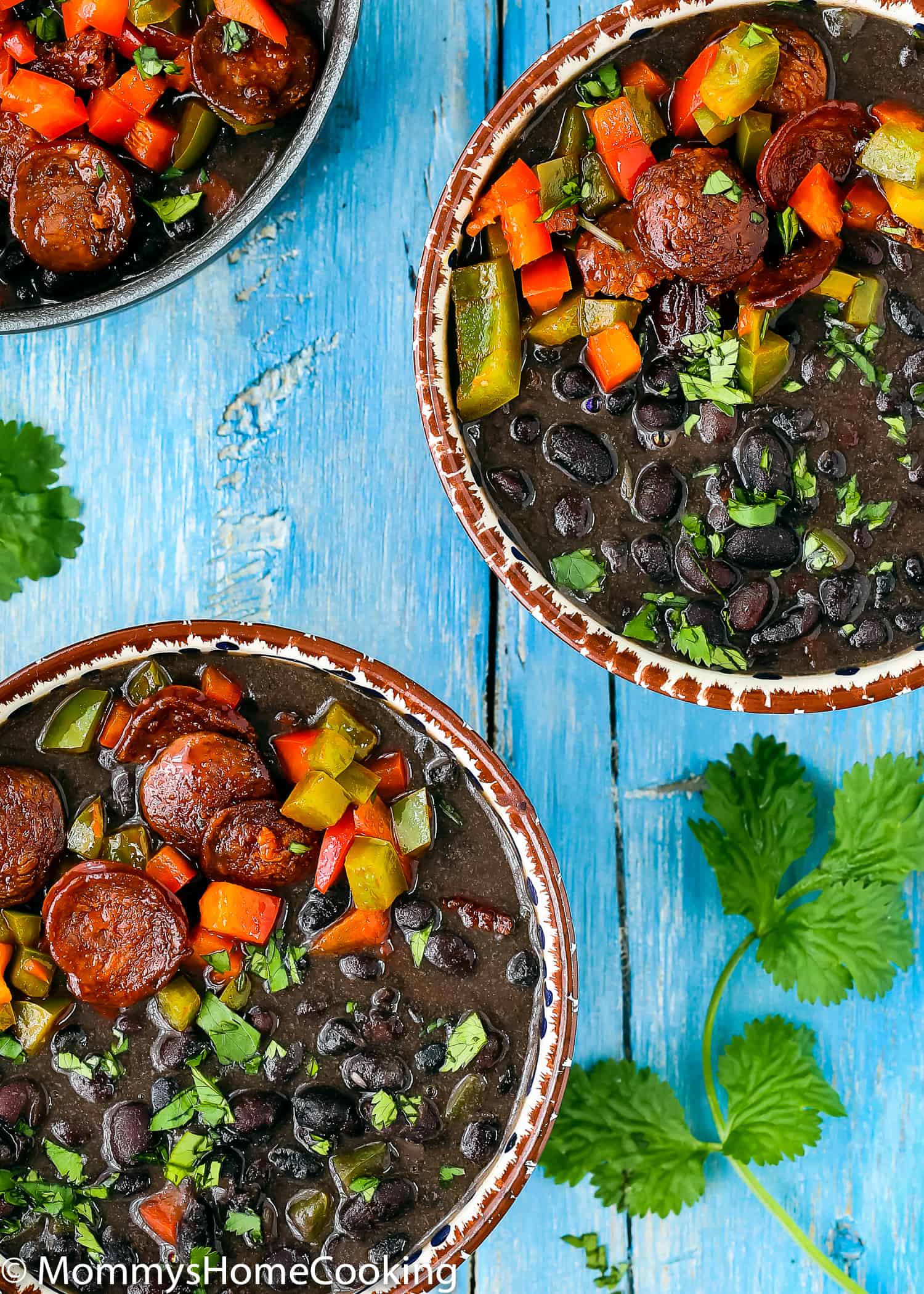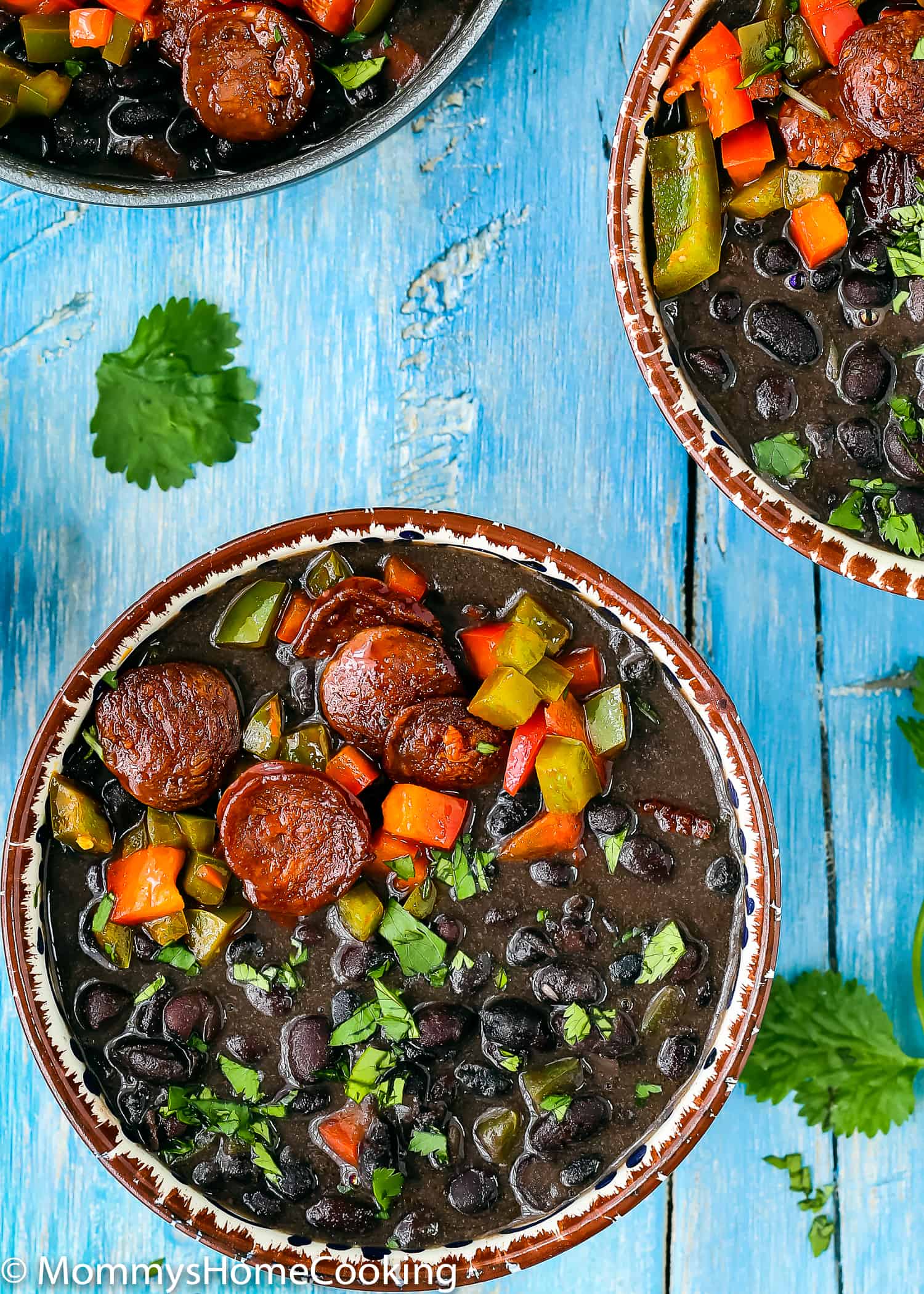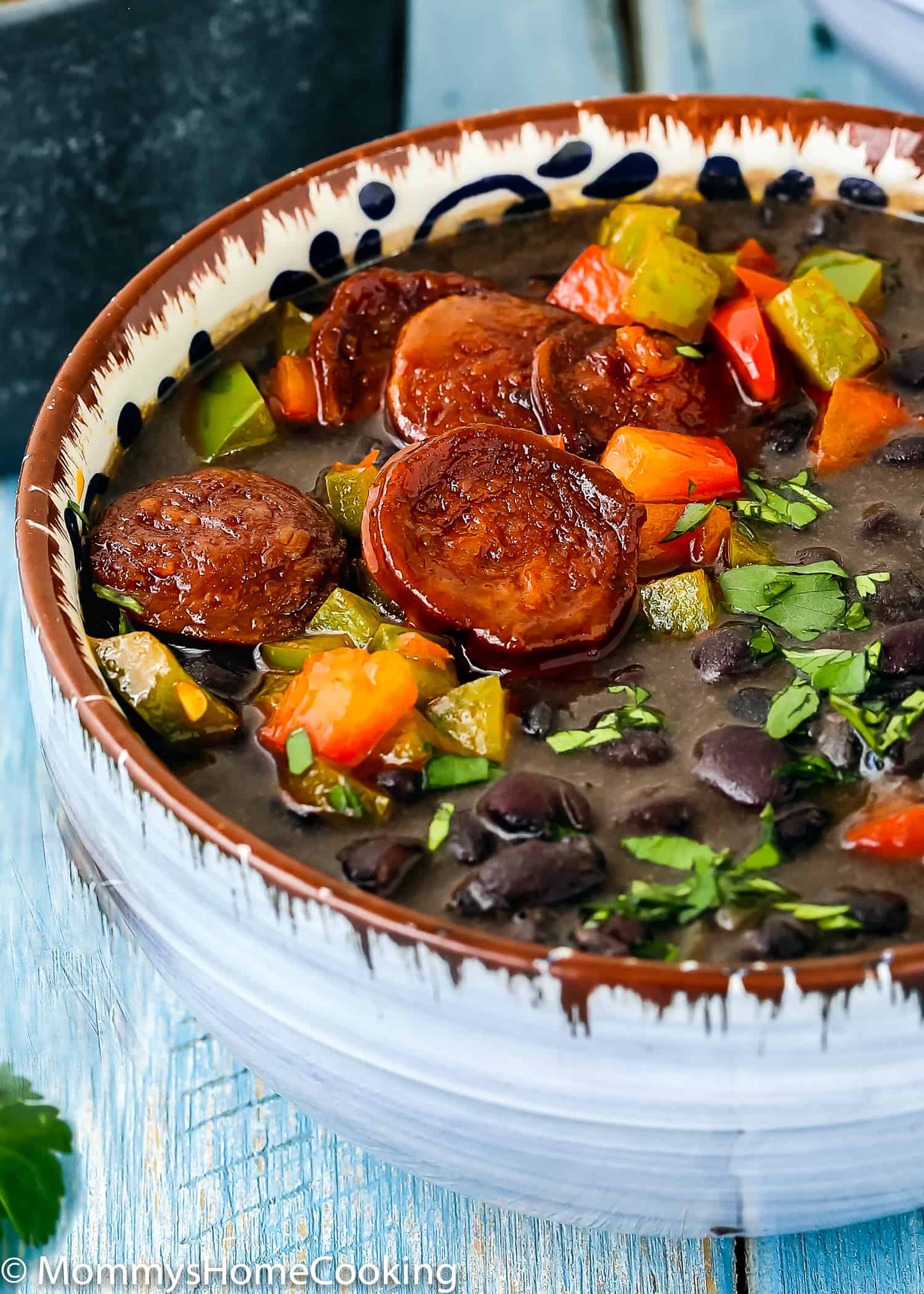 You are going to love this Instant Pot Black Beans with Chorizo recipe! If you have any leftovers, reheat them the next day in a skillet with a little bit of butter. YUM!
Happy Cooking!!!

---
Love what you see? Subscribe to Mommy's Home Cooking so you'll never miss a recipe! Follow along on Instagram, Pinterest, Google+, Twitter, and Facebook for more fun! 
📱When you make this recipe, be sure to snap a photo and hashtag it #MommysHomeCooking. I'd love to see what you cook!
* This post contains affiliate links, thank you for the support in keeping Mommy's Home Cooking up and running!