This Chicken with Rice Spanish Style is a burst of mouthwatering flavors with each bite!  It comes together in a flash and requires only one pot.  Perfect weeknight meal that the whole family will love.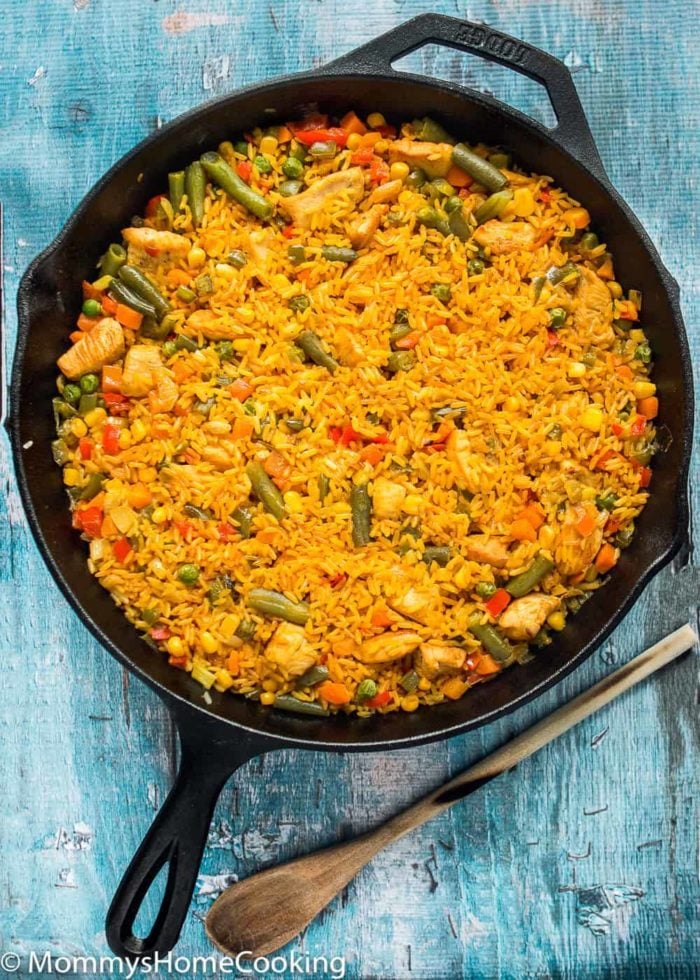 I've been eating "Arroz con Pollo" since I can remember. This dish is a classic of Latin America cuisine and has many versions. Even every family has their own way of cooking it. For example, in my family, we cook it with chicken breasts cut into small pieces, instead of bone-in chicken. This is just a personal preference.
I love this recipe because it is very easy to make and very convenient to eat also. If you think about it, all the yummy ingredients are already mixed and ready to go in your mouth; the chicken, the rice, all the veggies and the seasonings are perfectly married together by the time you sit down to eat. As you well know, I am a mother of two little ones so in my home convenience is always the key to happiness.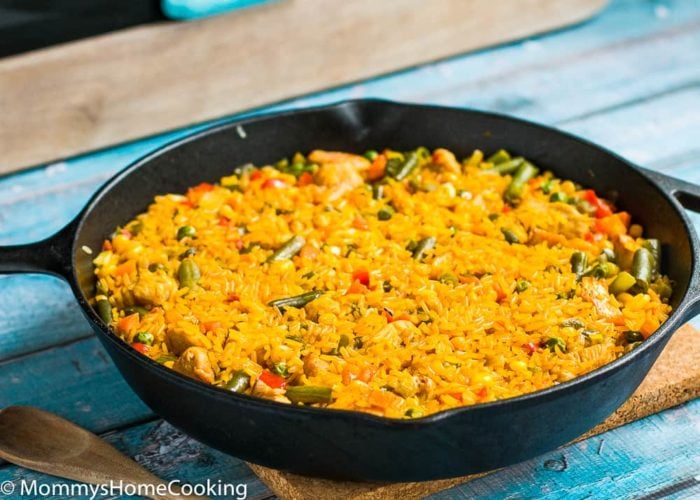 This meal is perfect!!!
You can have a complete balanced meal in just one bowl. You have protein, carbs, and veggies; 3 in 1. My daughter Andrea is always watching what she eats but every time I make "Arroz con Pollo" she can never have enough.
I hope you enjoy this recipe as much as I have my entire life.
Happy Cooking!!!

---
Love what you see? Subscribe to Mommy's Home Cooking so you'll never miss a recipe! Follow along on Instagram, Pinterest, Google+, Twitter, and Facebook for more fun! 
📱When you make this recipe, be sure to snap a photo and hashtag it #MommysHomeCooking. I'd love to see what you cook!
* This post contains affiliate links, thank you for the support in keeping Mommy's Home Cooking up and running!