These Instant Pot Mojo Chicken Tacos are deliciously inspired by the flavors of the Cuban Mojo. Tender, juicy, and bold-flavored chicken, wrapped in a warmed corn tortilla…These tacos are a taste of paradise any day of the week!
This is a sponsored post written by me on behalf of Mission®. All opinions are entirely my own. Thanksfor reading and supporting my partners which allow me to create new and special content like this for you.
---
Do you love tacos as much as I do?? I hope you do. Because today we're kicking off the day with an easy and EPIC weeknight dinner: Instant Pot Mojo Chicken Tacos!!!
If you visit my blog frequently you might notice that Mexican food is clearly at the top of my food-loving list. So when I was brainstorming for this recipe, I knew I wanted to do a taco. But not any taco, I wanted to make something different, then…a Cuban sandwich craving hit me. Totally random, I know. Don't judge please, that's the way my mind works. So Cuban = Mojo. I wanted to use chicken because I know you love my chicken recipes. Of course, it had to be easy and quick, so the Instant Pot entered the equation.
Taco + Cuban+ Chicken+ Quick and Easy = Instant Pot Mojo Chicken Tacos!!!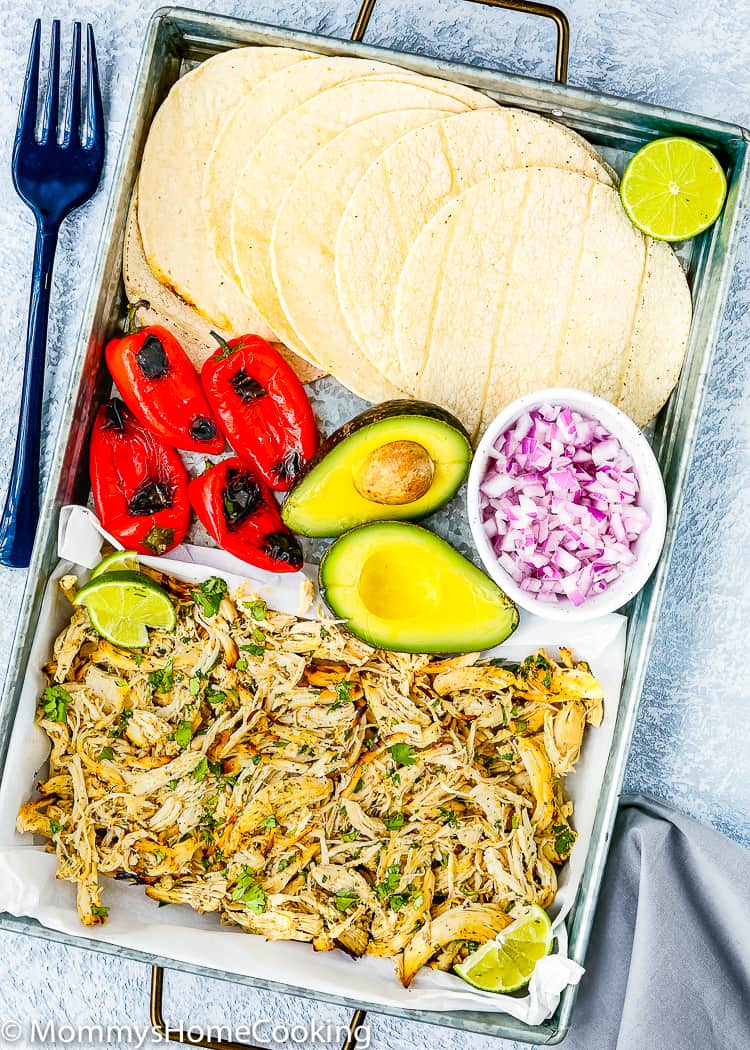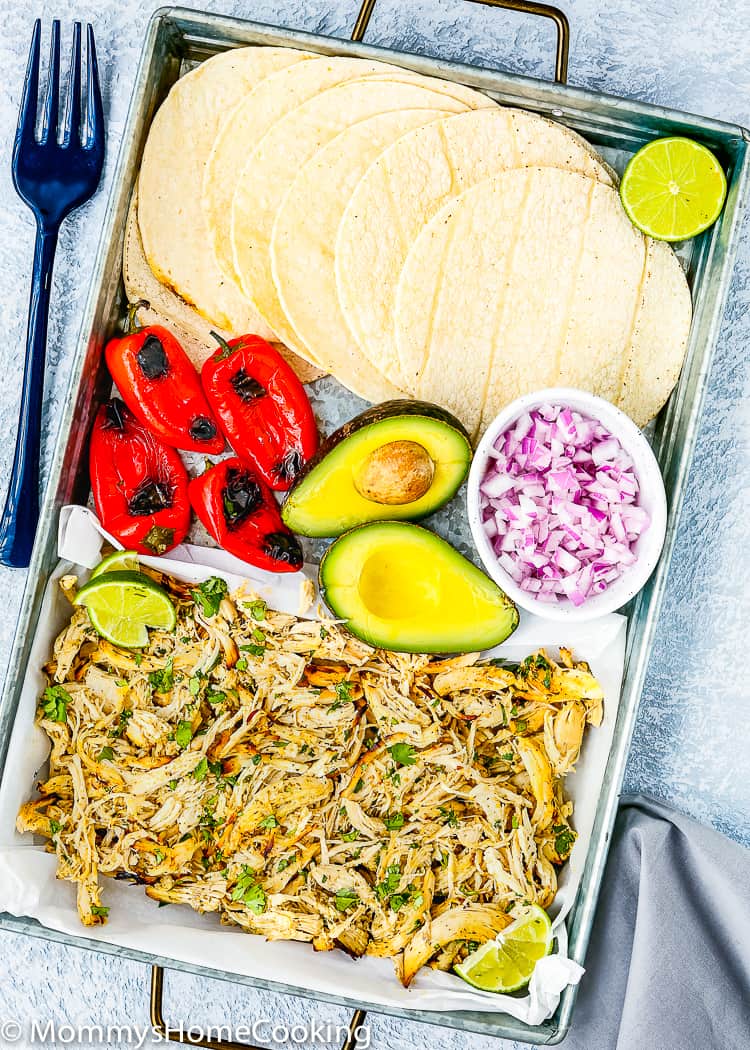 So, so, soo good, Y'all.
To wrap up all the awesomeness bundled up in this mojo chicken I used the brand NEW Mission Organics® Tortillas. Yeap! Mission now have a new line made from certified organic and non-GMO ingredients, and all the products are crafted with the same care and quality we've always loved.
The new Mission Organics Tortillas comes in three varieties: Flour (6 ct.), Whole Wheat (6 ct.), and White Corn (8 ct.). They can be found in the tortilla section of your local grocery store, I found them at Harris Teeter. You can enter your location or zip code here to find a store near you and more recipes.
How to Make Cuban Mojo:
Mojo is the Spanish name for a number of Latin sauces made with citrus juice, vinegar or/and garlic. In Venezuela, we have a similar sauce called Cilantro Mojo that can be used as a condiment or as a marinade for meat or vegetables.
The Cuban mojo is mostly used to marinate pork and it's made with oil (or pork lard) orange juice, garlic, oregano, cumin, and salt. The orange juice they use is called bitter orange (naranja agria), but since I didn't have it I add some lime juice.
Now please realize that I'm not claiming that this is the authentic way to make Cuban mojo, so if you're an expert on Cuban cuisine, please don't judge. I basically just adjusted this up in order to use ingredients I had in my pantry, so this is my version of Cuban mojo: with olive oil, fresh lime juice, orange juice. Check recipe card below for quantities.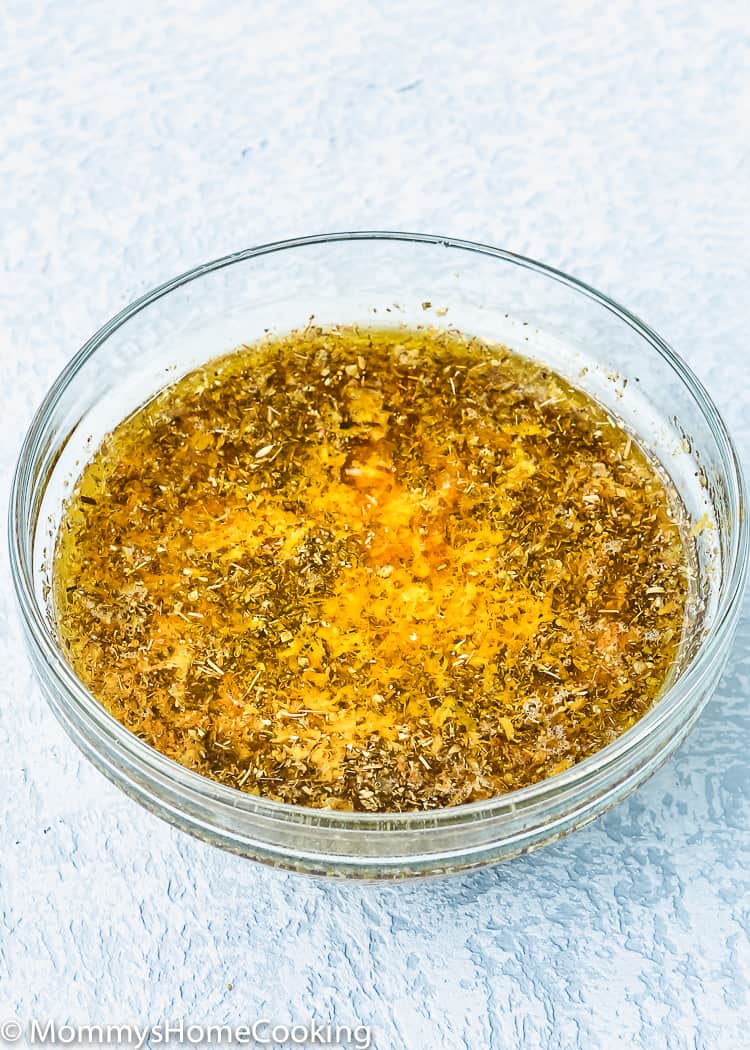 After you whip up the mojo you just need to combine everything in the Instant Pot and let it do its magic.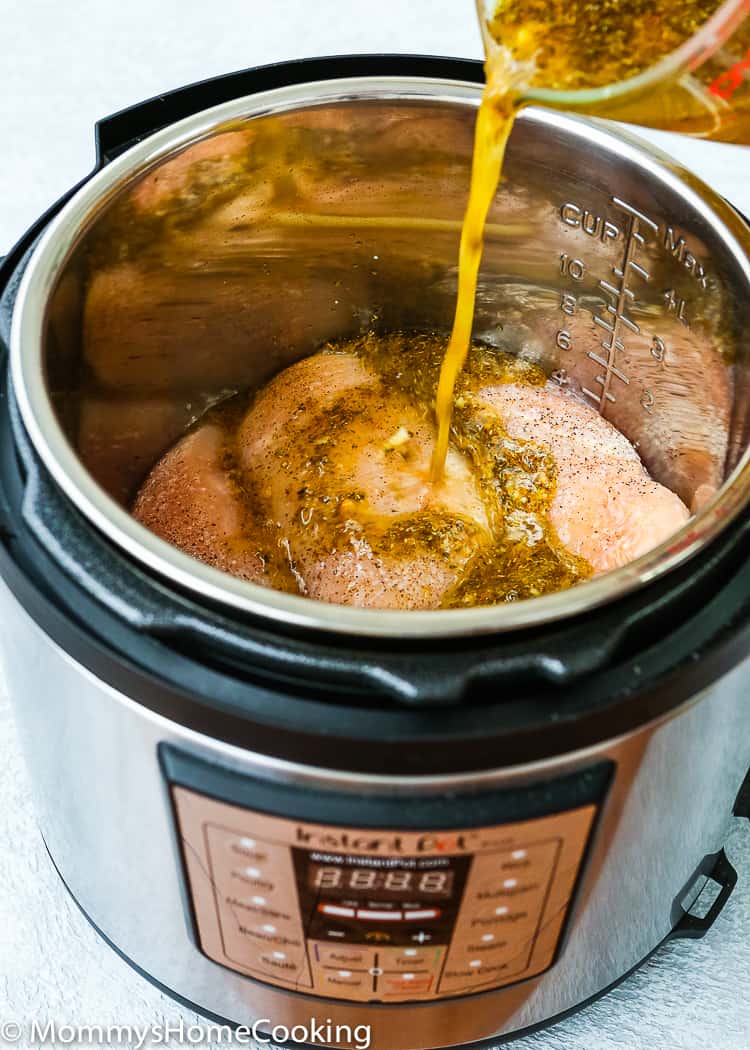 But this Mojo Chicken is not just for tacos, you can make burritos, sandwiches, wraps, arepas, enchiladas … The possibilities are endless!
There is so much darn FLAVOR in this chicken that I didn't want to add too many toppings, just onion, and avocado. Of course, you can also add a drizzle of hot sauce if you like the heat.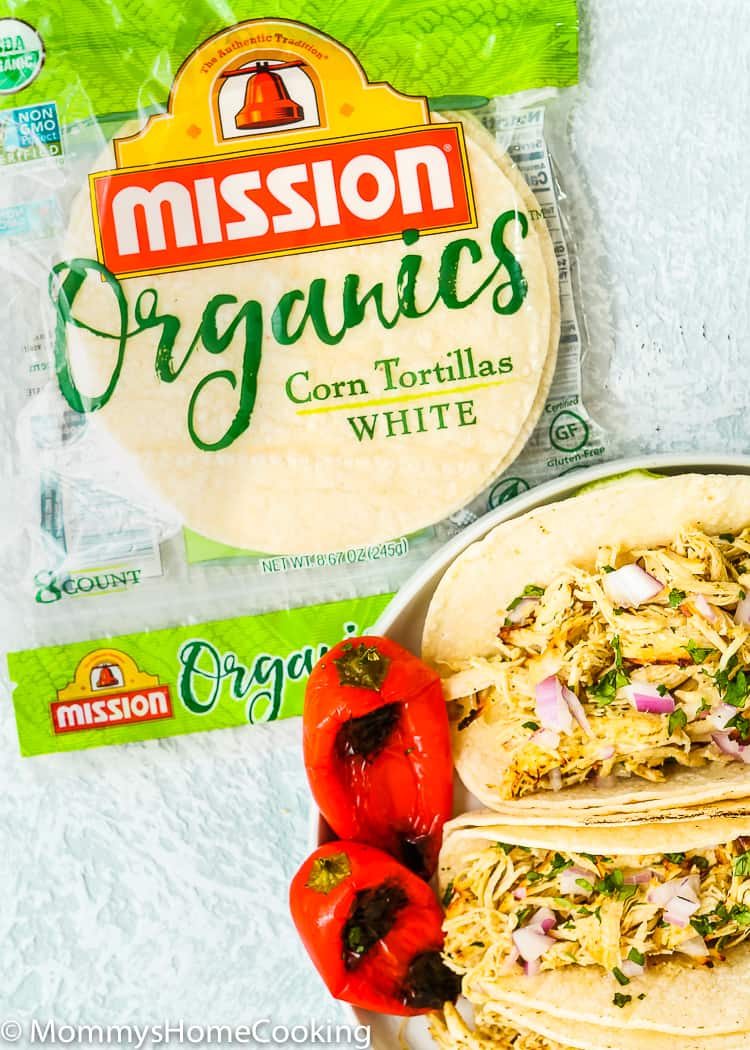 You'll love this Mojo Chicken, so refreshing, so bright, so full of flavor!
I'll definitely be doing this one over and over again.
Happy Cooking!!!

---
Love what you see? Subscribe to Mommy's Home Cooking so you'll never miss a recipe! Follow along on Instagram, Pinterest, Google+, Twitter, and Facebook for more fun! 
When you make this recipe, be sure to snap a photo and hashtag it #MommysHomeCooking. I'd love to see what you cook!
* This post contains affiliate links, thank you for the support in keeping Mommy's Home Cooking up and running!