We had the opportunity to travel to central Florida during our summer vacation, and guess what…we visited Legoland!!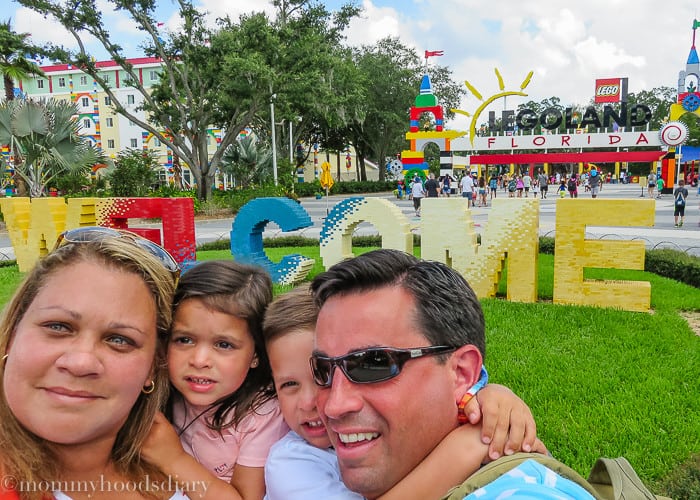 We didn't know what to expect as we drove up to Winter Haven. Kids were super excited, especially Matthew. He is a BIG Lego fan. So just for you to have an idea, he cut off a Legoland picture from a Lego catalog and stuck it to our fridge for months. Every time he had a chance, he asked: "Mami… can we go there?" That was way back. We even knew we would go. So when my husband and I were planning our summer holidays we thought that a stop at Legoland would be a fantastic surprise for the kids.
We were pleasantly surprised by this theme park!!
We had a blast! The park is excellent. There are good assortments of rides for kids of all ages. It wasn't too busy, lines were short, but man, it was HOT. I'm talking 100 degrees hot. The park has plenty of shade in and out of the ride lines, but I just wish there were more misters throughout the park.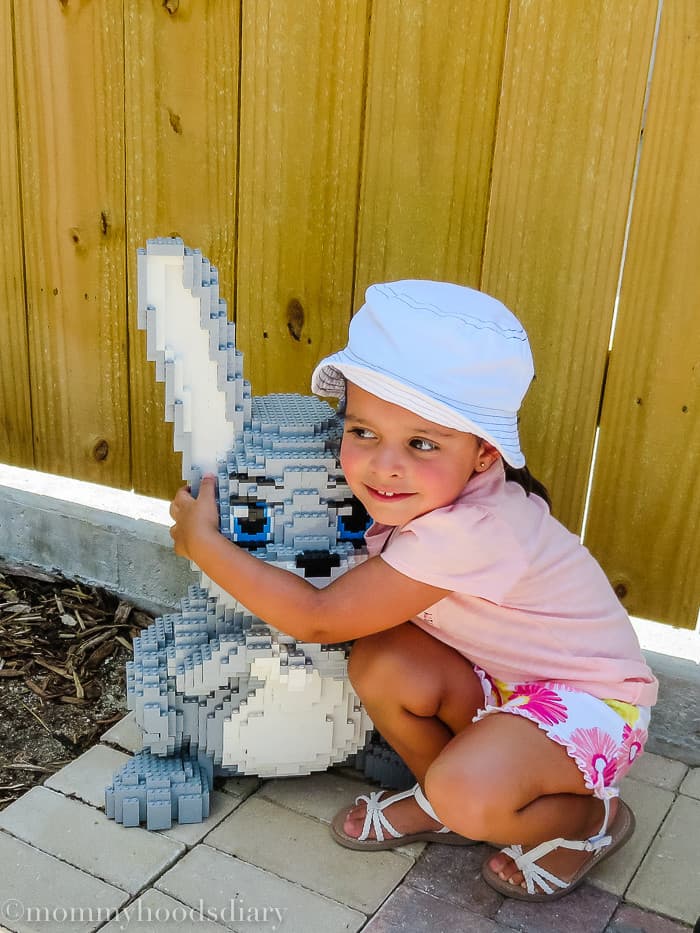 Miniland USA is amazing!! The kids really enjoyed the tiny jets of water shooting up from the fountain in Rockefeller Plaza, watching all the monuments of our hometown, Washington DC, and the rocket at the mini Kennedy Space Center. All nine specially themed areas have interactive buttons that allow children to activate animations throughout the scenes.
Hands down… Their favorite was Darth Vader!!
I loved that kids could play while parents held their spot in line… Genius!!
Here's a glimpse into our favorite rides!
Safari Trek- You can see your favorite LEGO animals on this safari ride.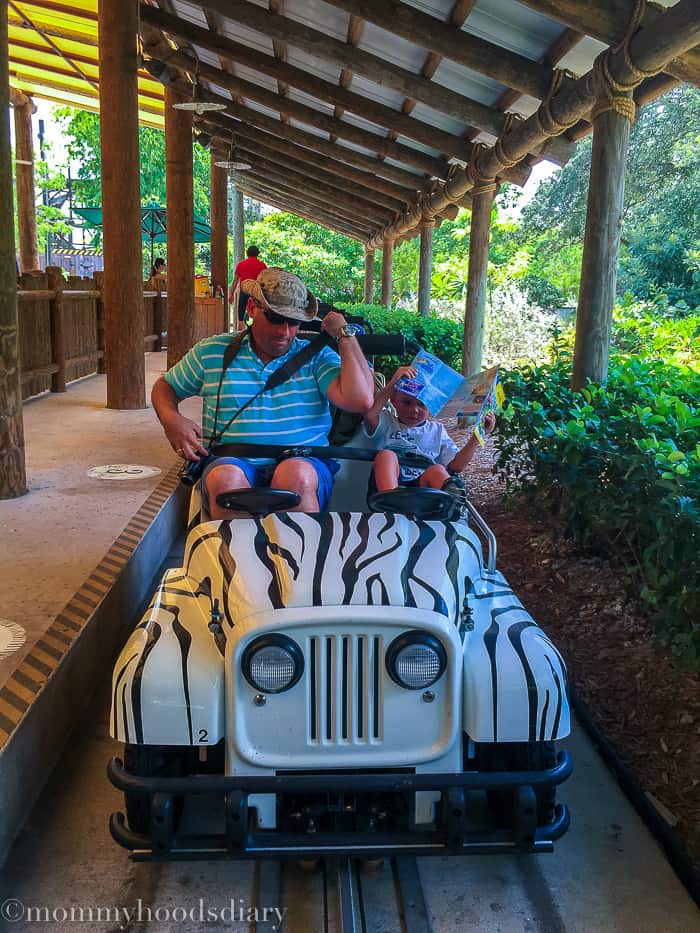 Driving School – Kids can take control and earn their own LEGOLAND Driver's license at this pint-sized driving school course.
Lost Kingdom Adventure – Aim and help the LEGO adventurers battle LEGO mummies and skeletons to find the hidden treasure!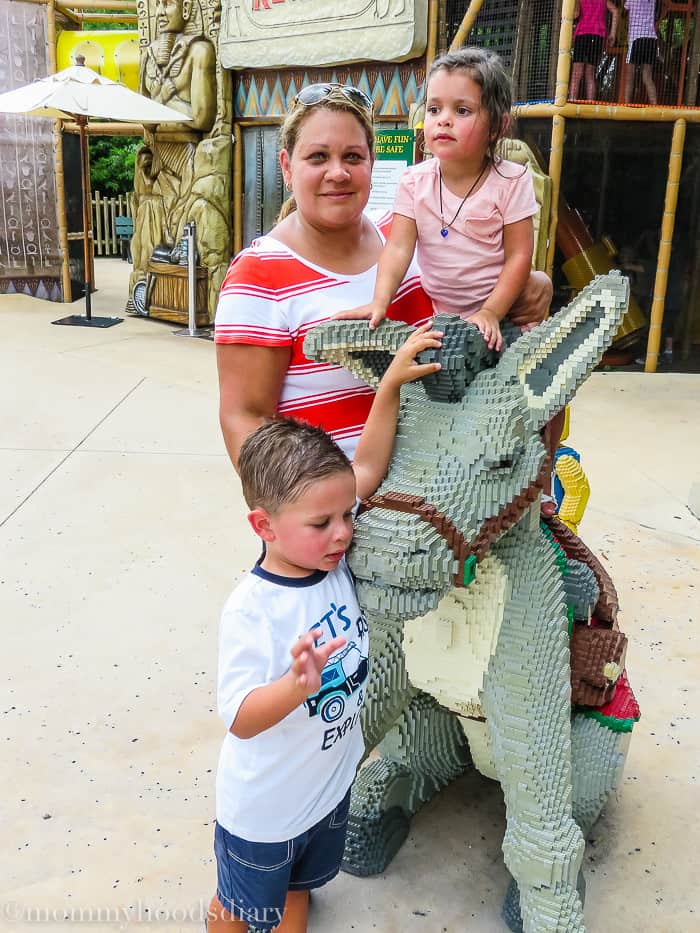 LEGO® Kingdoms takes kids back to medieval times with the LEGOLAND® Castle, where cast spells and many knights, damsels, and dragons are found.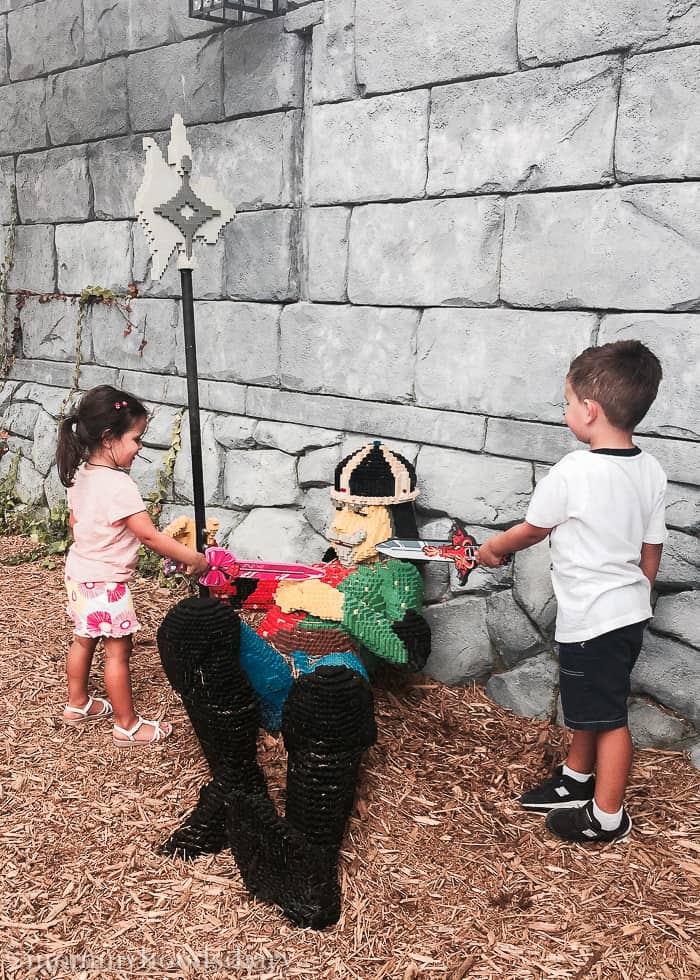 Duplo Valley… great for the little ones!!
If you're planning to visit Legoland, I suggest you check the map and plan your visit since most ride has age and/or height limits. Also, don't forget to bring hats and plenty of water and sunscreen. A stroller for the little one will be handy too.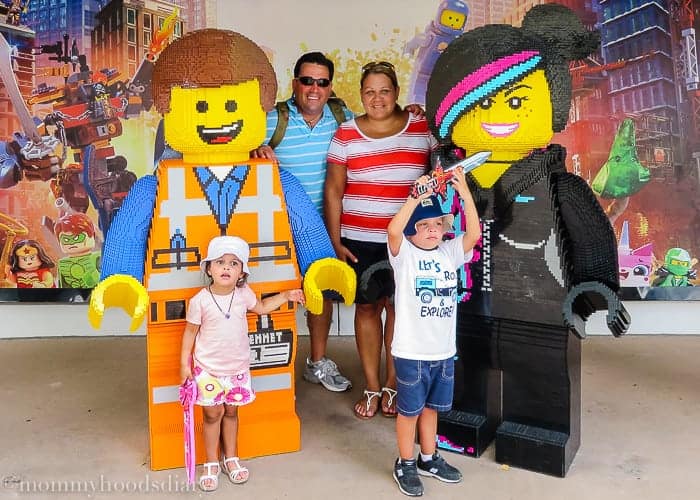 More Family Posts!
Disclosure: Special thanks to Legoland for inviting my family to Legoland, Florida. All opinions are my own.