Damn… these Slow Cooker Pineapple Barbecue Chicken Wings are sooo good! They are smothered in a sweet spicy pineapple barbecue sauce and unbelievably easy to make. These make a fantastic appetizer or an easy game-day dish to share.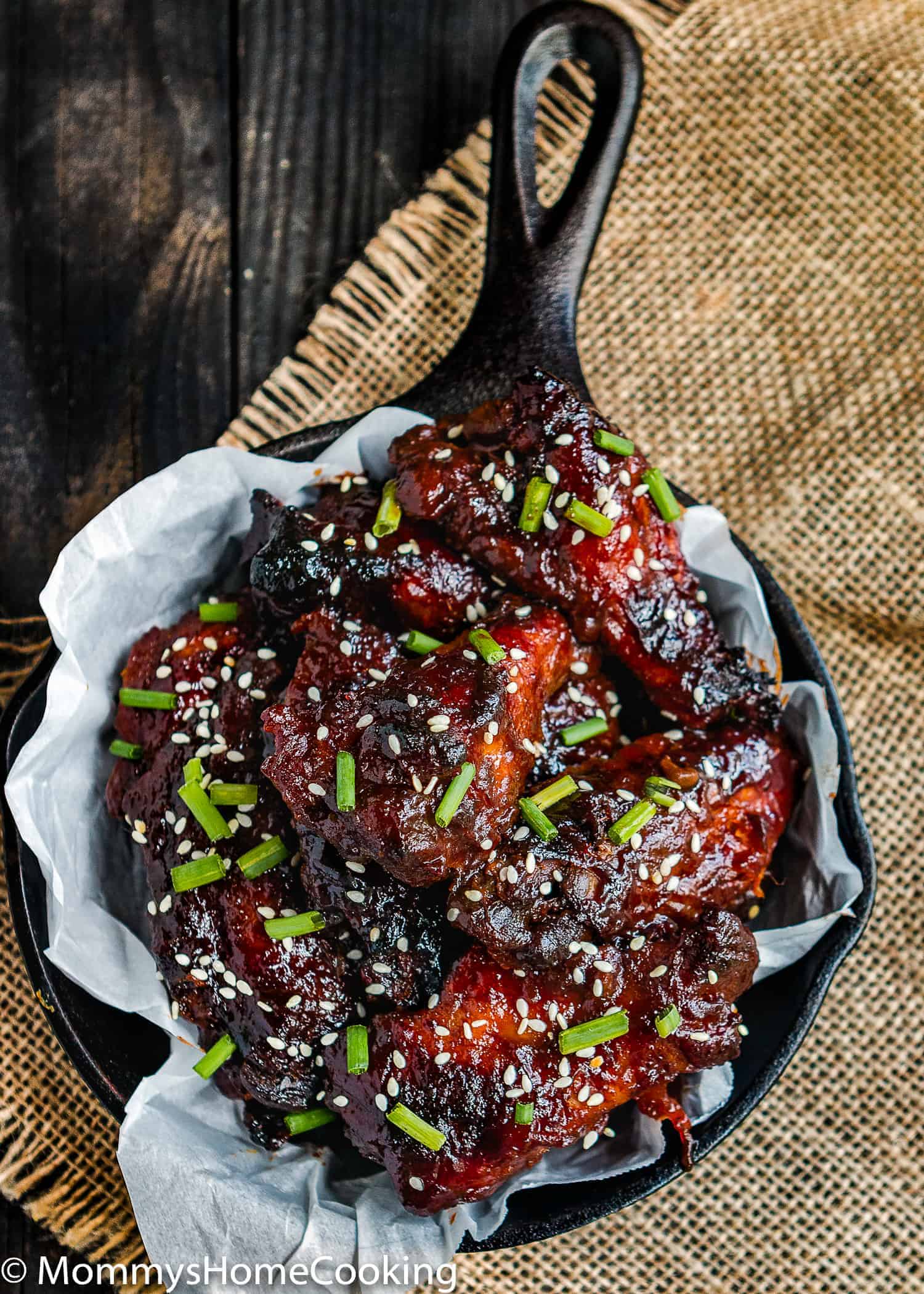 These Slow Cooker Pineapple Barbecue Chicken Wings are the bomb!!
They are a yummy treat and super easy to prepare.
If you have used the slow cooker before you will know that the meats usually turns out very tender.
Well, this is no exception. These chicken wings almost melt in your mouth.
The combination of pineapple and barbecue is out-of-these-world delicious.
How to cook chicken wings in the slow cooker
Place the wings in the slow cooker along with the sauce and/or condiments you are going to use; mix well to coat. Cook on low for 6-8 hours or on high for 3-4 hours. When the time is over, remove the wings from the slow cooker and spread them out on a baking sheet covered with aluminum foil. Brush the chicken wings the sauce mix and broil for 3-5 minutes, or until the sauce is caramelized. Carefully remove the baking sheet from the oven, brush the wings again with the remaining sauce and bake for 3-5 additional minutes, or until the wings are caramelized and browned.
SECRET: Slow cook all night or day long, and then broil just before serving.
RESULT: Juicy, tender, beautifully golden brown and lightly crisped chicken wings!!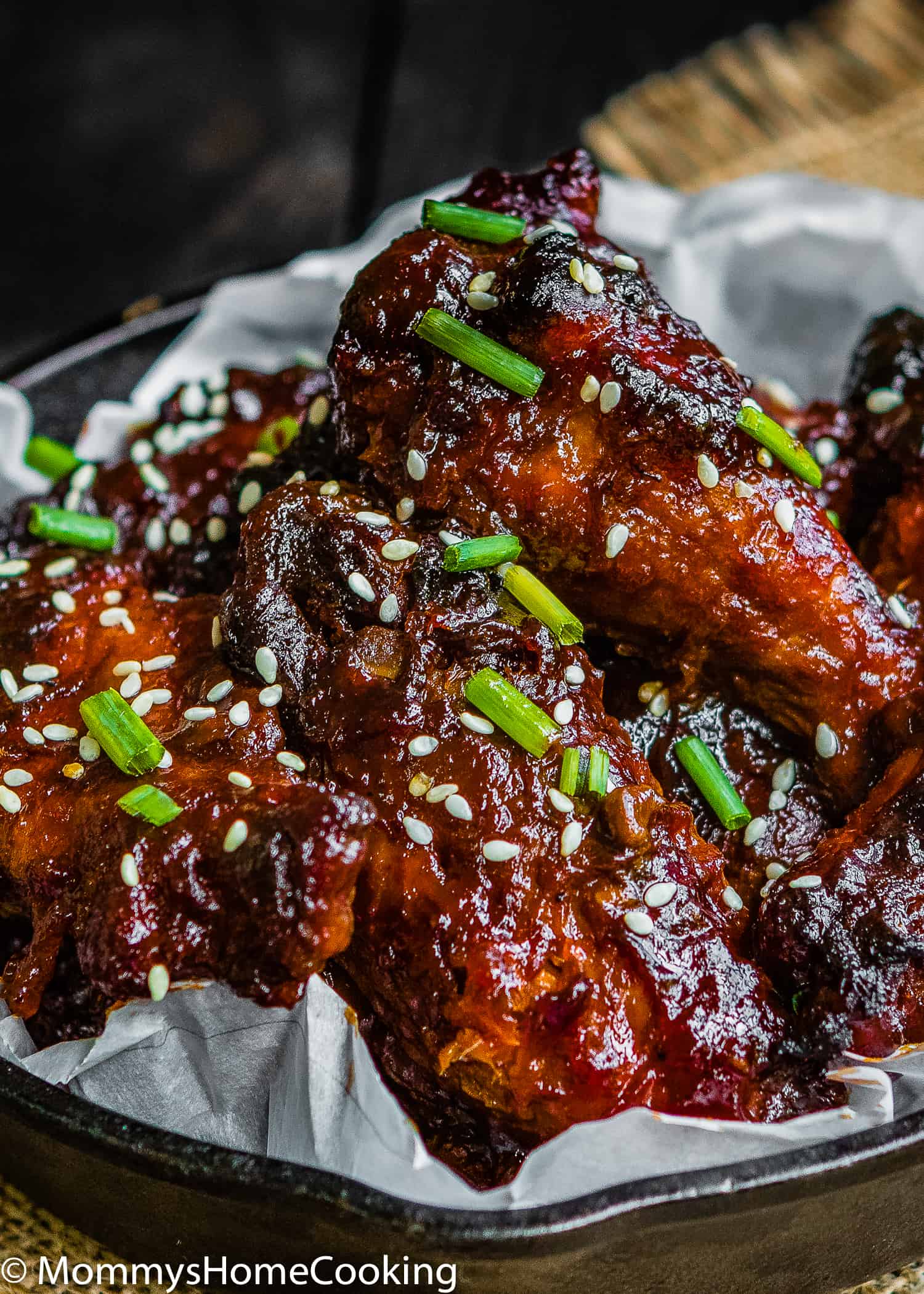 Seriously…you have to try this recipe soon!
These wings are fabulous, simple and delicious.
Happy Cooking!!!

---
Love what you see? Subscribe to Mommy's Home Cooking so you'll never miss a recipe! Follow along on Instagram, Pinterest, Google+, Twitter, and Facebook for more fun! 
?When you make this recipe, be sure to snap a photo and hashtag it #MommysHomeCooking. I'd love to see what you cook!
* This post contains affiliate links, thank you for the support in keeping Mommy's Home Cooking up and running!
 Originally posted on Sep 2014. Updated on Feb 2018.