Venezuelan Majarete is a traditional dessert made with corn flour and coconut milk. This corn-coconut pudding is easy to make and even easier to eat!!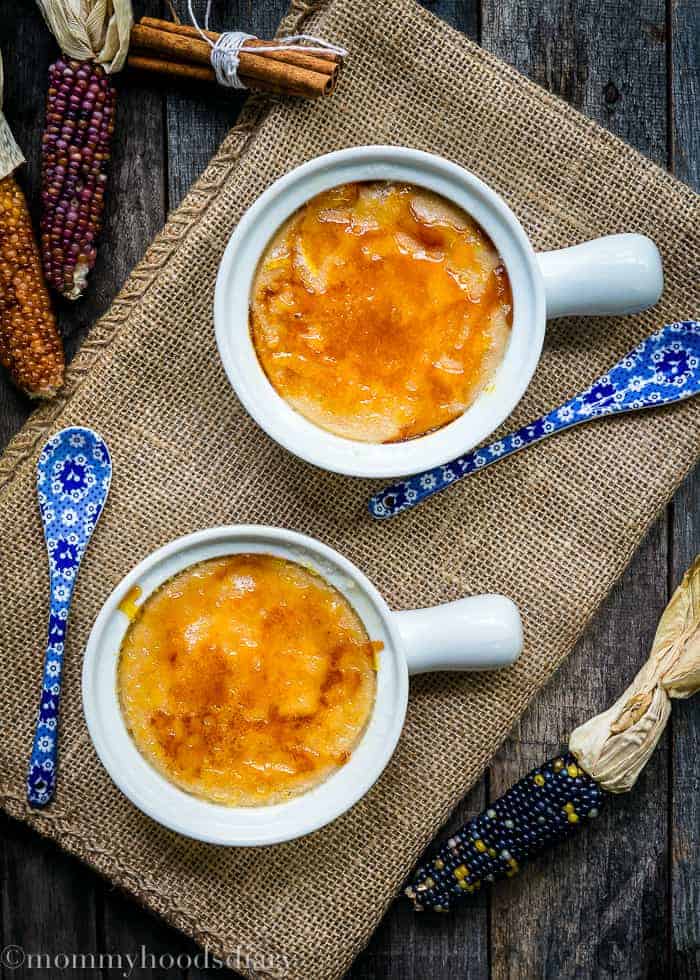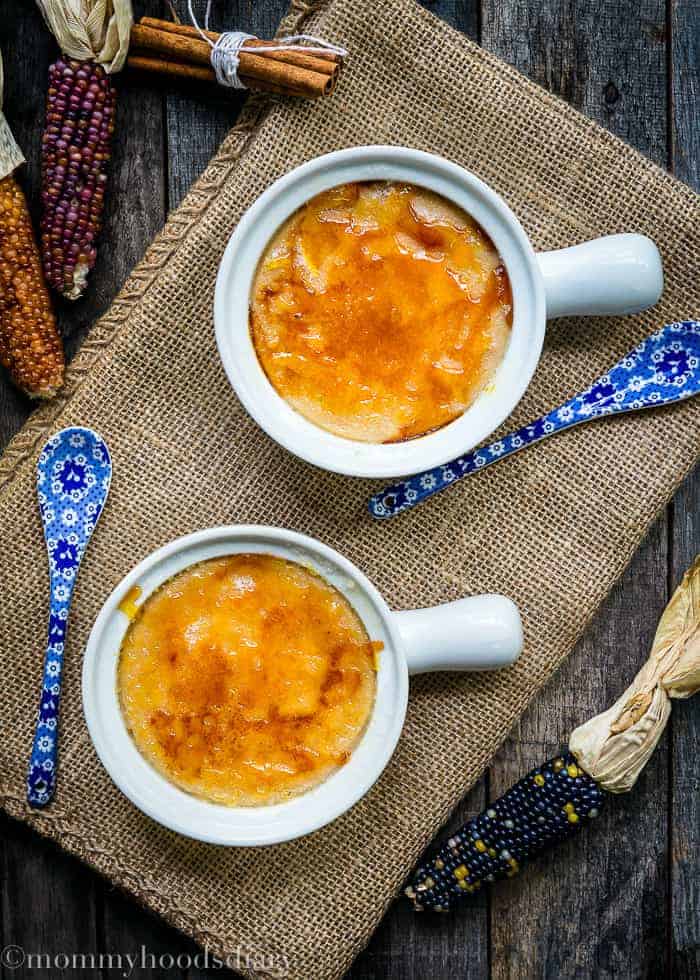 Venezuelan Majarete Recipe
Majarete is a traditional Venezuelan dessert. It seems like it was originated in Dominican Republic, Puerto Rico, or Cuba. Its origin is not clear. But as many other dishes in Latin American, there are many different versions in different countries.
In Venezuela, Majarete is like a corn-coconut pudding made with corn flour and coconut milk. It also has a little bit of papelon (brown sugar cane), which adds a unique flavor.
I remember that my grandma used to make Majarete. I didn't like it at all, but my dad loved it. The version she made was a little different. It was almost like a drink (atole) and it was served warm. I'm telling you… not my favorite! But since some of you guys had written to me asking for the recipe I decided to share my take on this Venezuelan icon.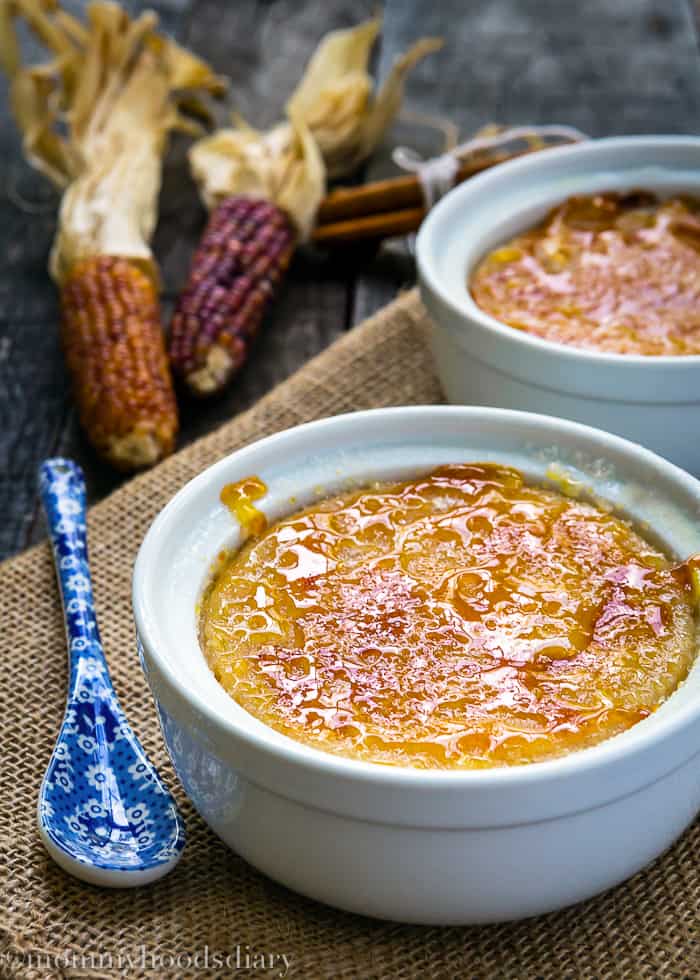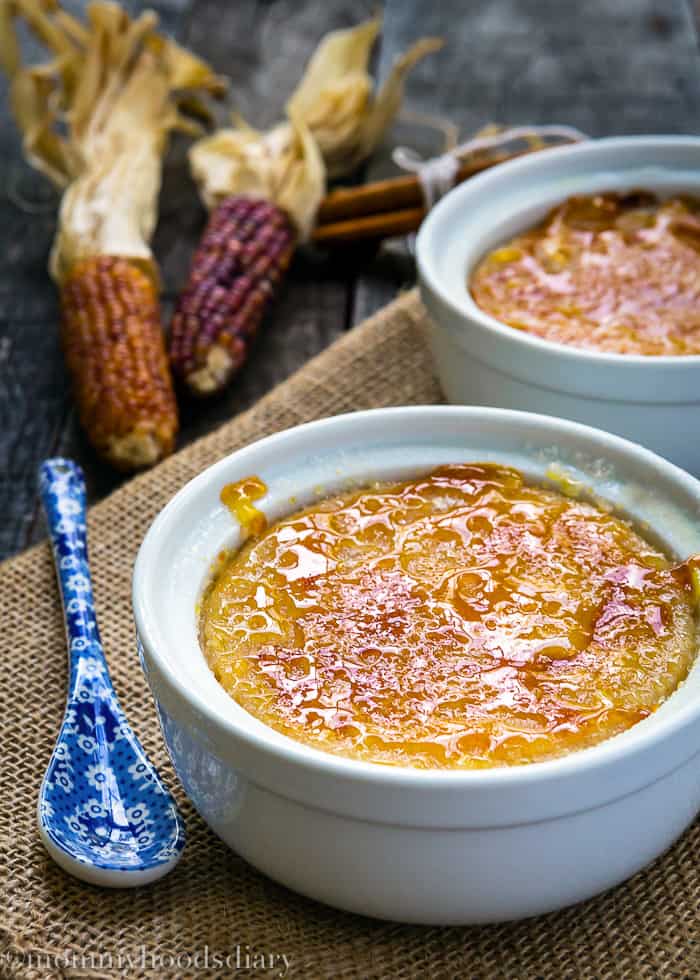 The first time I made Majarete was several years ago. My daughter's school was celebrating an International food fair and each student had to bring a dish. We wanted to share something different, that the well-known arepas, so Majerete sounded perfect. I prepared a big batch and divided into little plastic cups. It was a big success.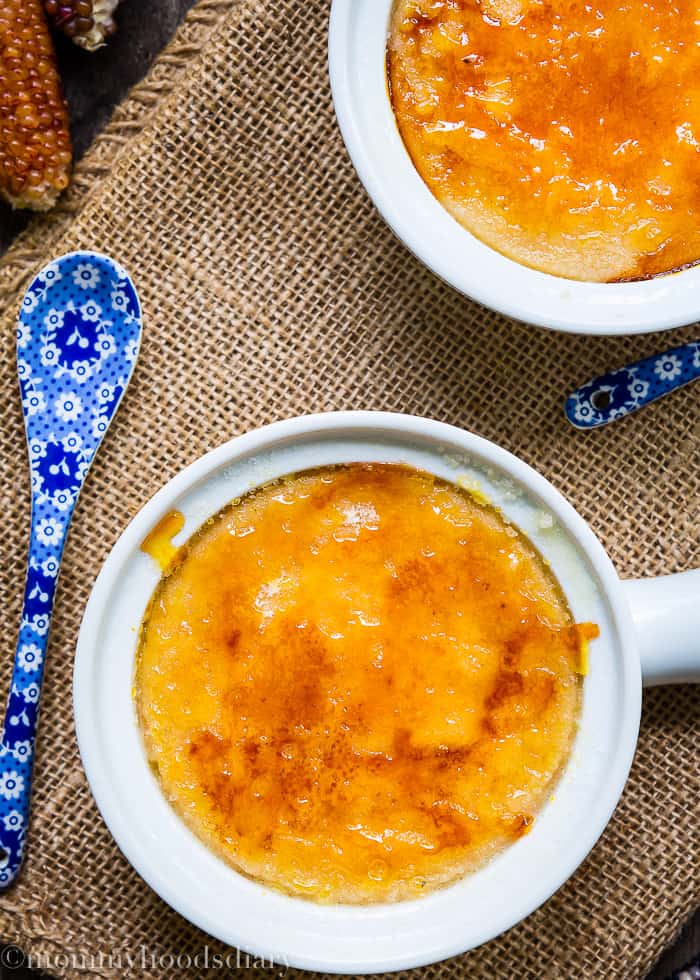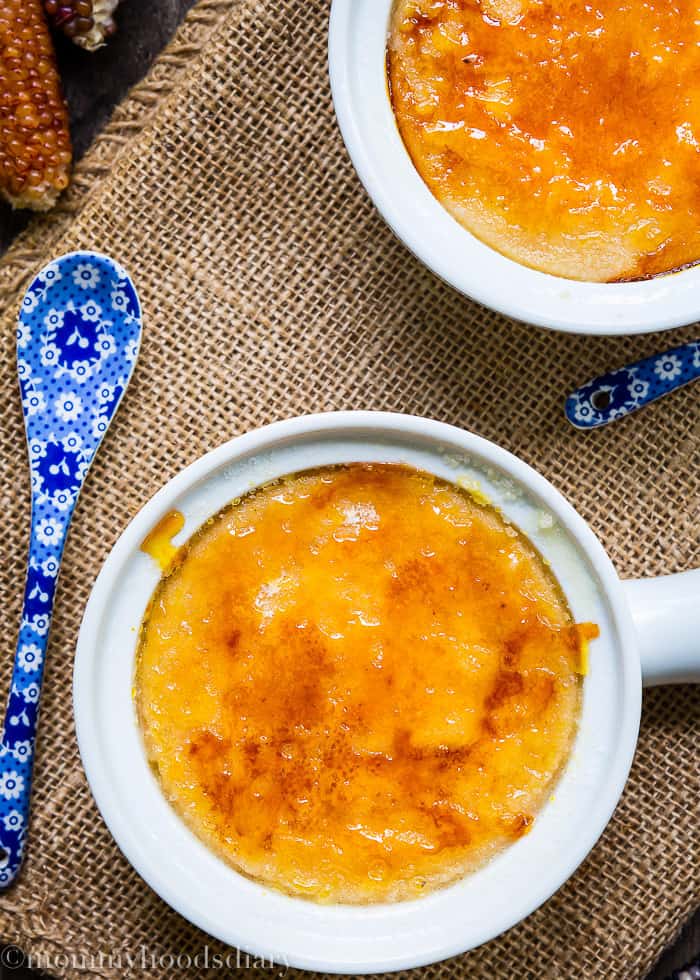 Since my husband loved it so much I have been making it from time to time. I tweaked the recipe to fit my family taste, so this might not be like the "original" recipe. First, I adjusted the quantities to give it a pudding-like texture. Second, I added some coconut flakes to make even coco-nuttier. And last but not least, I topped it with a sugary- crispy top.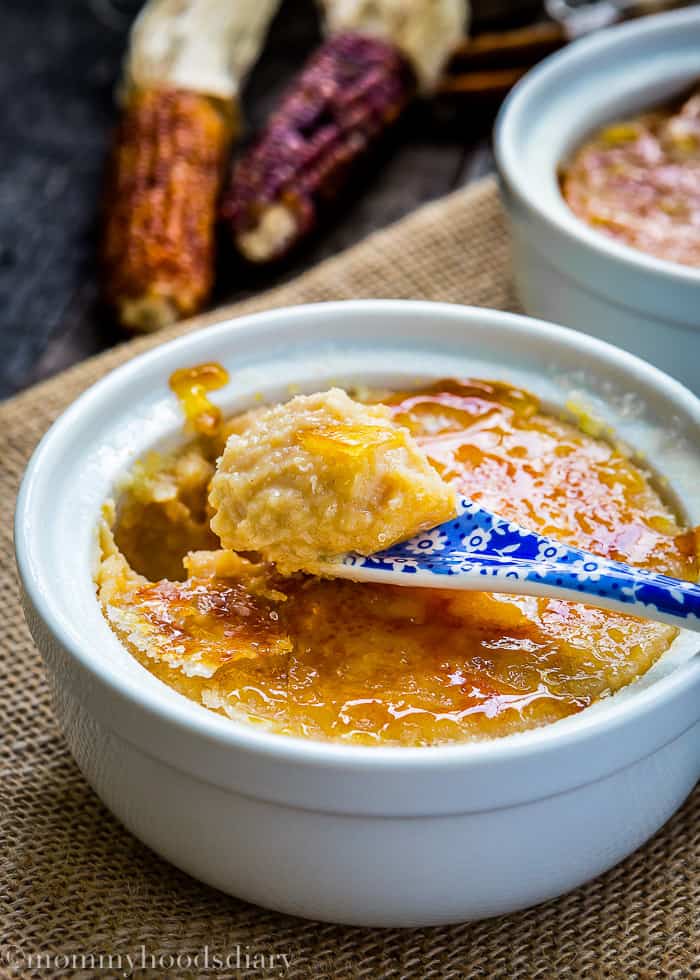 This dessert is easy to make and even easier to eat …
¡Buen Provecho!
Looking for more Venezuelan recipes?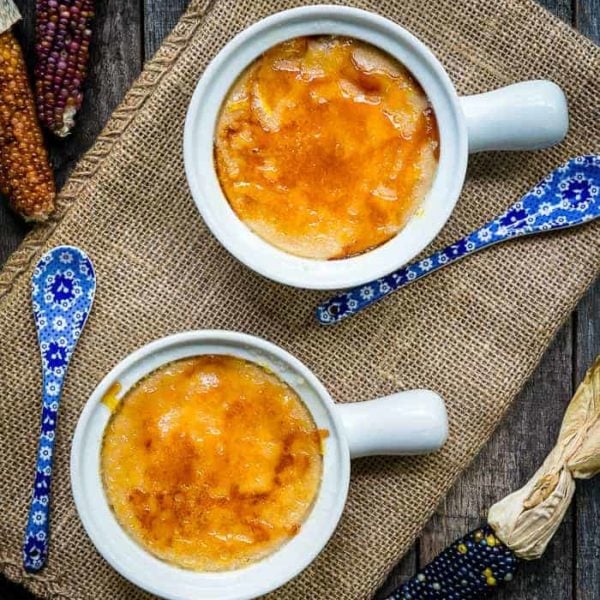 Venezuelan Majarete
Instructions
In a medium pot mix milk and harina P.A.N until smooth. Add half of coconut milk, about 1 cup, and mix well.

Turn the heat on to medium and let the mixture come to a boil, stirring constantly. Add sugar, panela, coconut flakes, sweetened condensed milk, nutmeg, cinnamon, and salt; stir until incorporated. Cook for 2 -3 minutes.

Remove the cinnamon sticks and discard.

Transfer mixture to a big bowl, or several individual bowls. Refrigerate for 2 -3 hours, or until set and firm.

Sprinkle with more coconut flakes and ground cinnamon on top, if desired. Serve cool.

Optional to serve: add a little bit of sugar, about 1/2 teaspoon, over the tops of the majaretes. Using a torch, melt the sugar and form a crispy top.
For a firmer consistency add 1/4 cup more of Harina P.A.N.
Looking for more Venezuelan recipes?
★ Did you make this recipe? Don't forget to give it a star rating below!
Please note that nutritional information is a rough estimate and it can vary depending on the products used.
Did you make this recipe? I want to see your yummy photos!
Tag @mommyshomecooking on Instagram and hashtag it #mommyshomecooking or Join my Private Facebook Group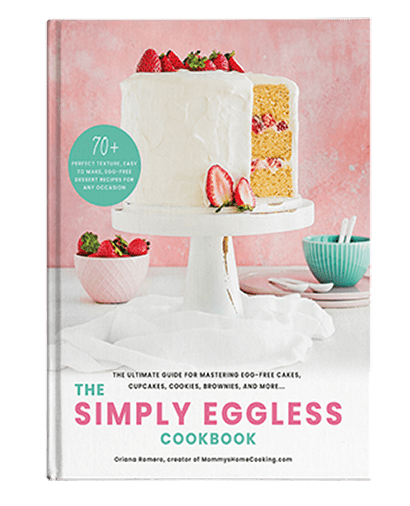 The Ultimate Guide to Eggless Baking!
Includes more than 70 easy-to-make recipes along with full-color photos, detailed instructions, and helpful tips for spectacular results.
Order Now!

---
Love what you see? Subscribe to Mommy's Home Cooking so you'll never miss a recipe! Follow along on Instagram, Pinterest, Twitter, and Facebook for more fun! 
When you make this recipe, be sure to snap a photo and hashtag it #MommysHomeCooking. I'd love to see what you cook!
* This post contains affiliate links, thank you for the support in keeping Mommy's Home Cooking up and running!
Disclosure: This recipe is sponsored by Target. My opinions are my own and were not edited by others.