This 20-minute Easy Chicken Lo Mein recipe is my version of a Chinese menu favorite. It's loaded with veggies and noodles, tossed in a salty sauce that'll make you forget take-out.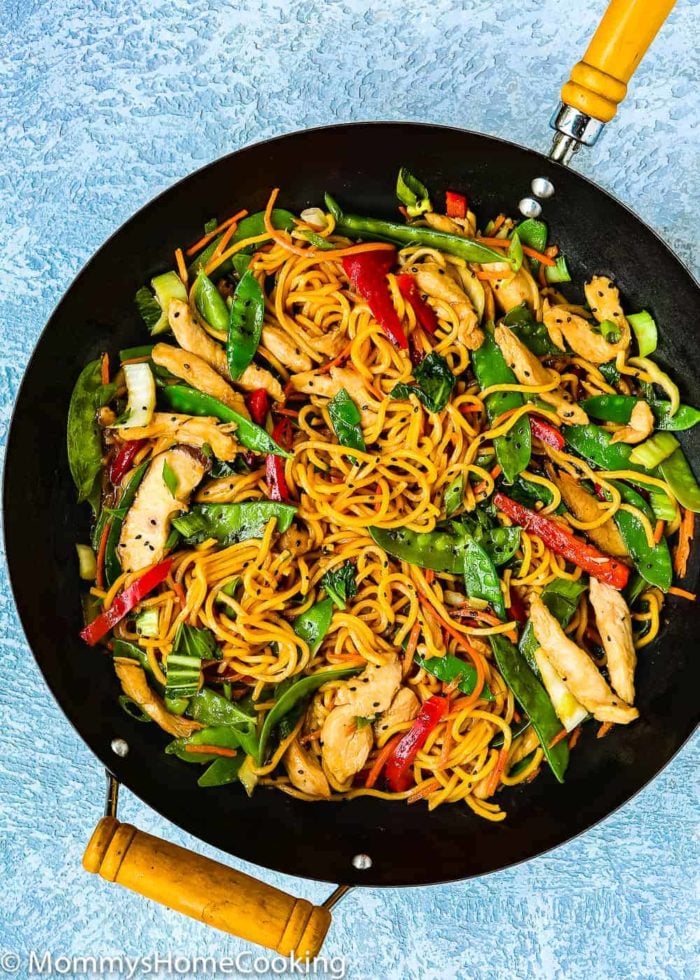 Oh, my goodness. I don't think I've been this excited to tell you about a recipe in a long time. But first, let me tell you how this Easy Chicken Lo Mein recipe was born.
Most Sundays nights, my husband and I rent a movie and order takeout from our local Chinese restaurant. It's kind of a tradition. I love Asian food, my husband not so much but he likes to make me happy (I am a lucky girl) so he doesn't complain. Unfortunately, in the past few weeks, the food has not been very good. We almost have to look for vegetables and protein with a magnifying glass. Plus, the food looks like it was made many hours ago. No fresh at all. So I decided to make my own take-out food at home. After all, homemade is always BEST.
Next step, I headed out to my local Asian store. I love shopping there. They have so many different types of foods, fresh produce, and hundreds of types of noodles. I got everything I needed, including some frozen spring rolls to serve with the lo mein, and still spend less than we usually pay at the restaurant. Win Win.
I love that this Easy Chicken Lo Mein recipe is deliciously simple and everything is cooked super quick. Actually, I spend more time prepping than actually cooking.
The veggies I used in this recipe were shiitake mushrooms, matchstick carrots (from the store to save me time), red peppers, chopped baby bok choy and snow peas. You can use as many vegetables as you want here, and even switch them up with fresh bean sprouts, broccoli florets, or thinly sliced napa cabbage. I am trying this combination next time.
The sauce recipe I used is from Nagi – Recipe Tin Eats! It's pretty easy to make and it tastes delicious. Since the recipe makes 1 ½ cup of sauce you can save the rest in the refrigerator and have it ready to use when need it in other stir-fry.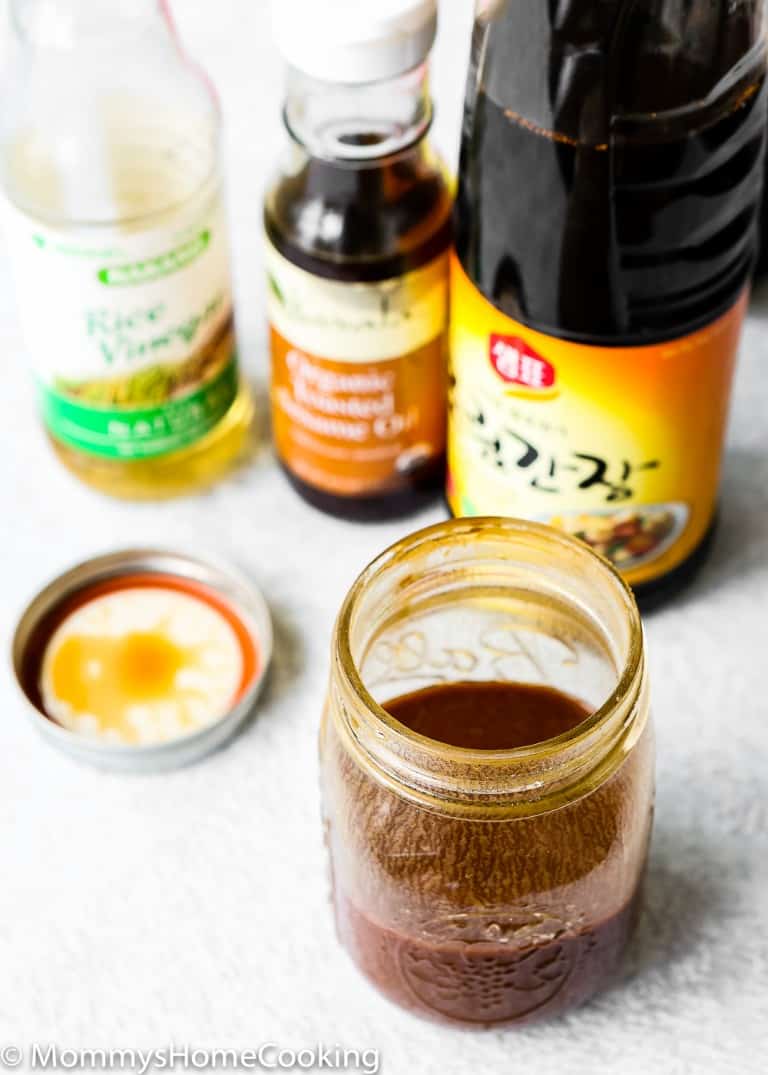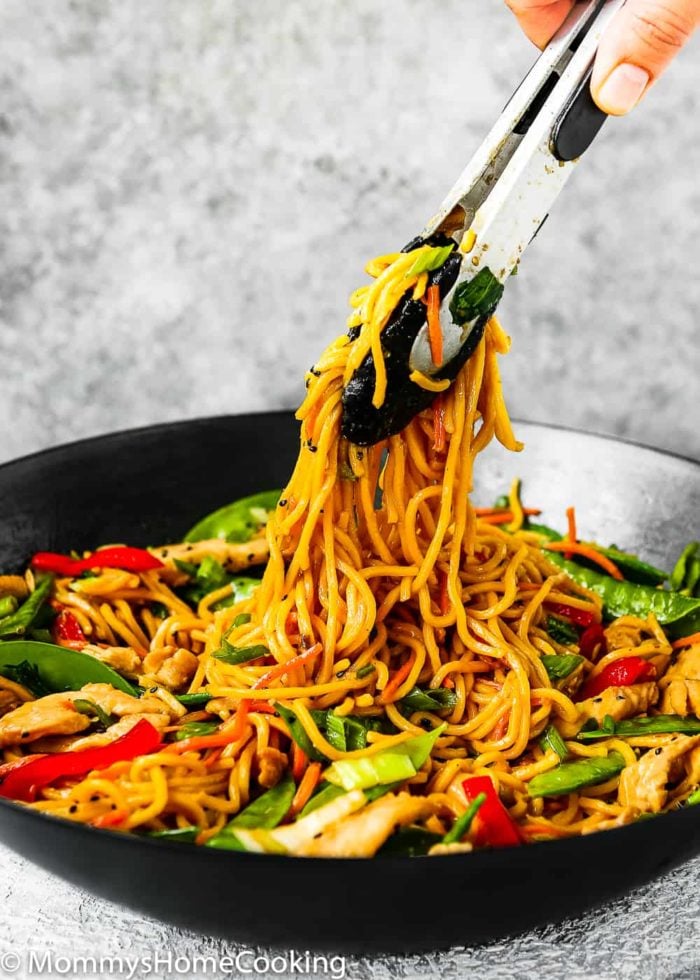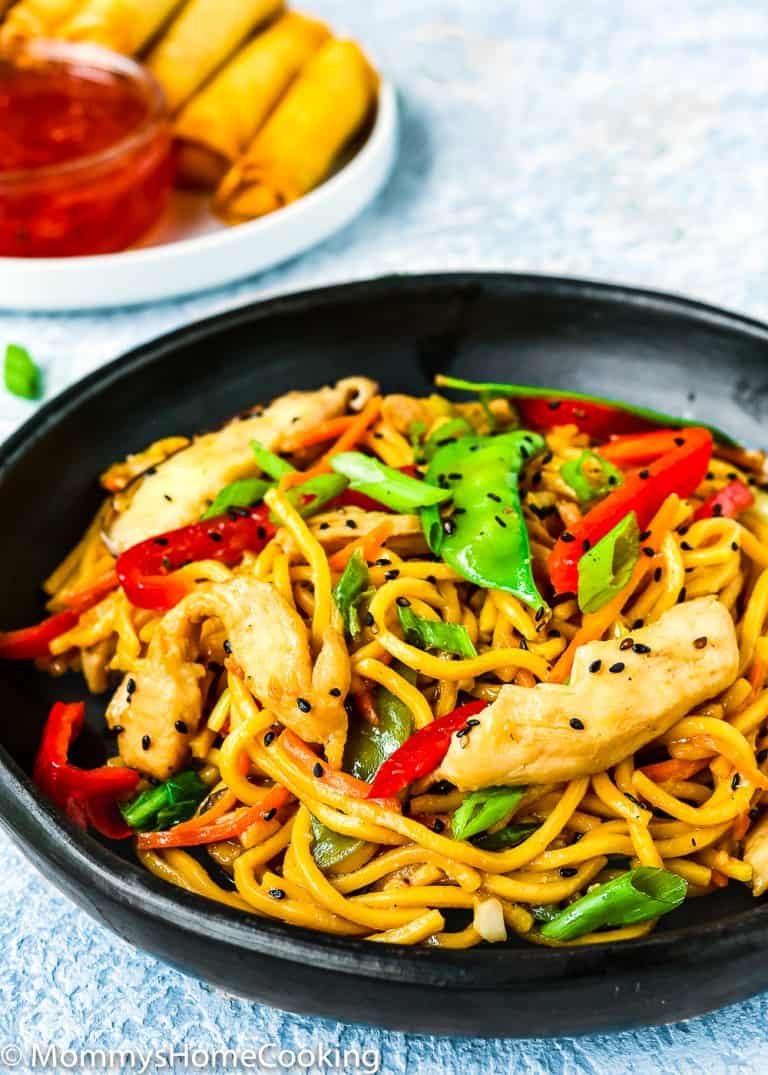 This Easy Chicken Lo Mein is full of fresh, crispy, colorful veggies. It can be made with chicken, shrimp, beef, or meatless if you prefer. It's totally satisfying and absolutely tasty.????x better than take-out.
Enjoy!!!

---
Love what you see? Subscribe to Mommy's Home Cooking so you'll never miss a recipe! Follow along on Instagram, Pinterest, Google+, Twitter, and Facebook for more fun! 
When you make this recipe, be sure to snap a photo and hashtag it #MommysHomeCooking. I'd love to see what you cook!
* This post contains affiliate links, thank you for the support in keeping Mommy's Home Cooking up and running!