These Easy Eggless Red Velvet Cupcakes are tender, light, moist and delicious all at once!! They are super easy to whip up for your next get-together. Perfect for crowded birthday parties and school celebrations.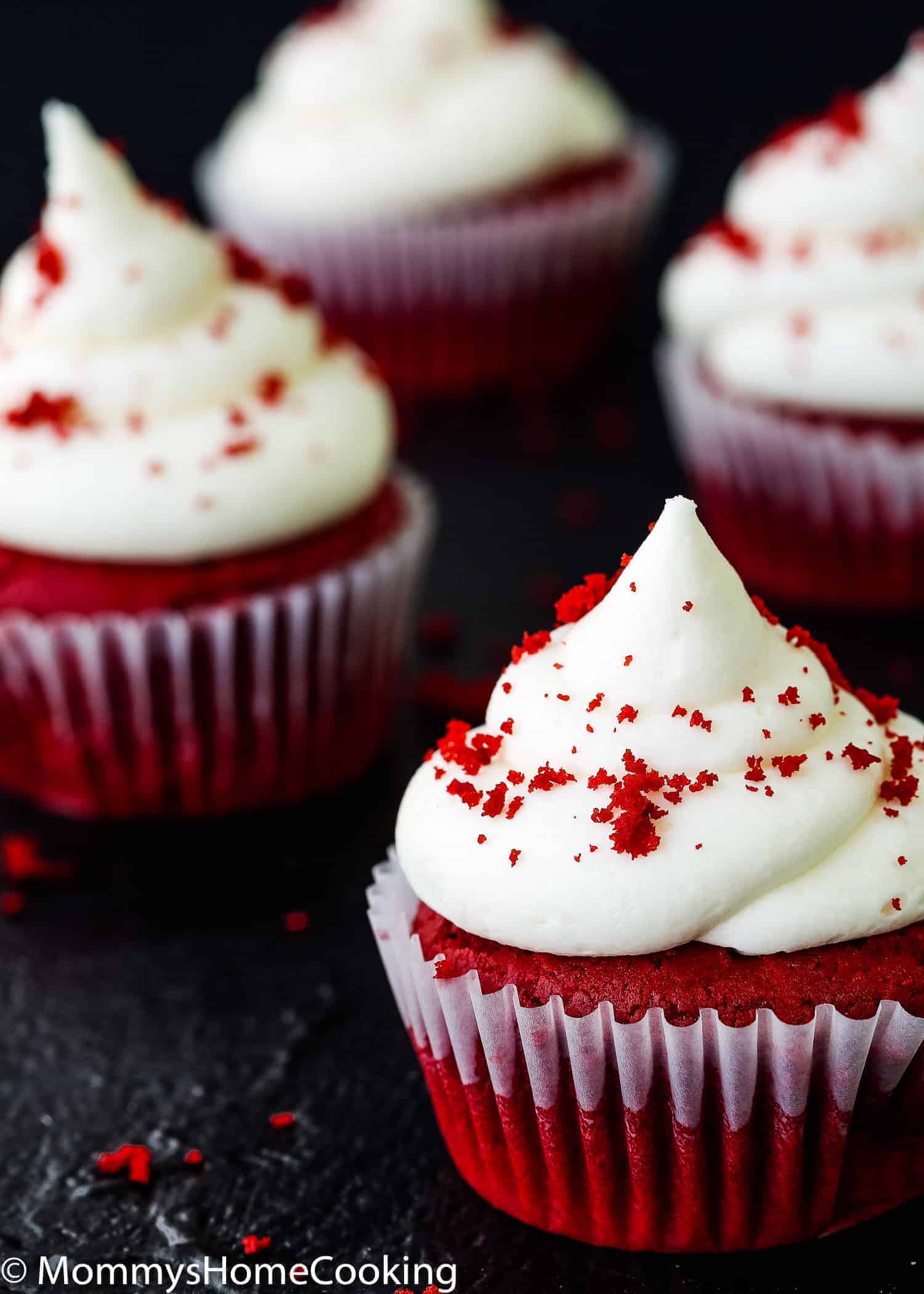 If you're on the hunt for the most delicious and Easy Eggless Red Velvet Cupcake recipe in the universe, look no further, you have found it right here, right now.
My husband is a huge fan of Red Velvet So since Valentine's day is just around the corner I thought it would be fun to make some fluffy, moist and totally irresistible cupcakes.
These cupcakes are wonderfully tender, light, and moist all at once!!
They're the kind of cupcakes that cause joy as you sink your teeth into one.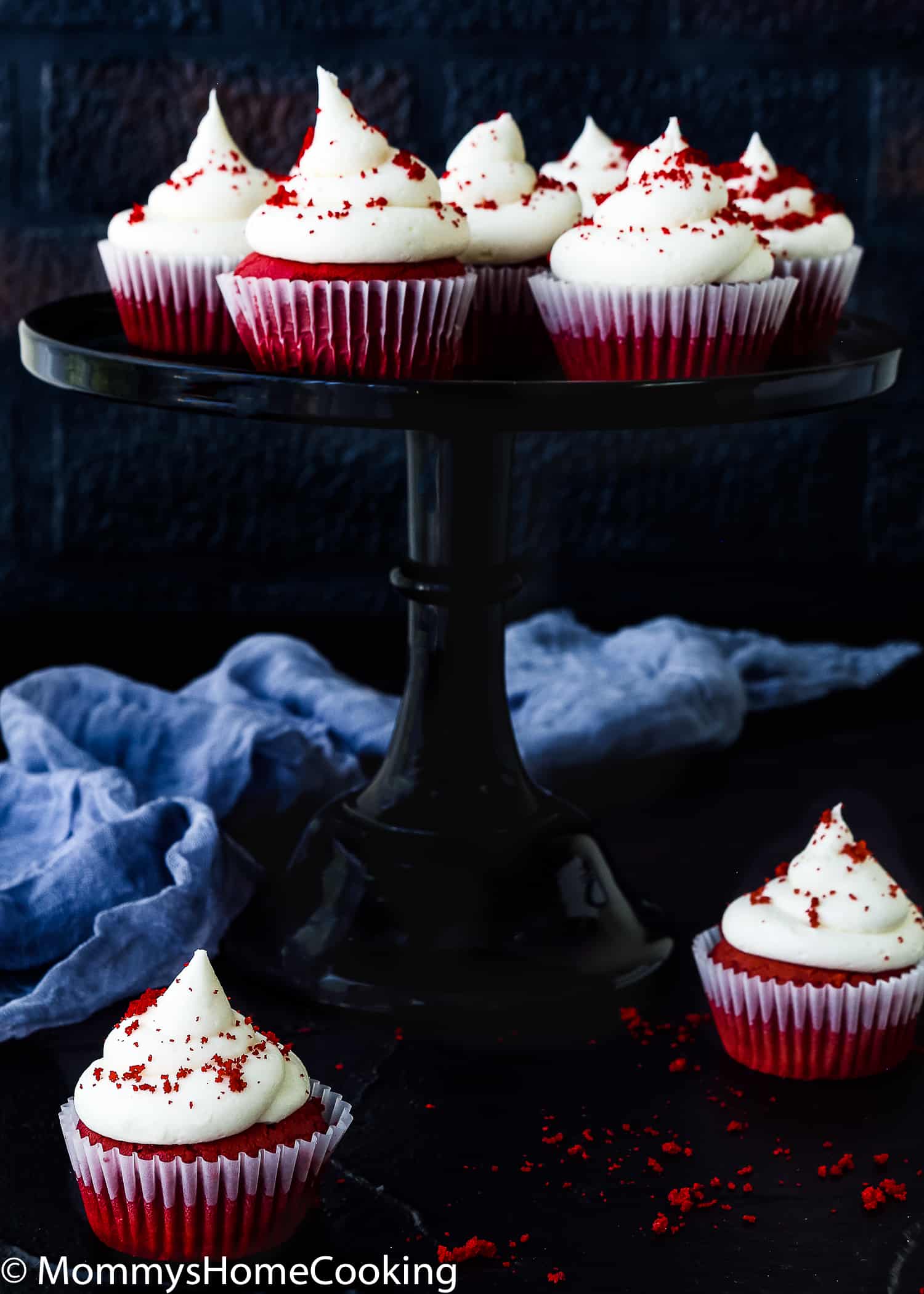 I generously frosted these with my favorite cream cheese frosting, which pairs beautifully with red velvet and adds some vibrancy to these cupcakes.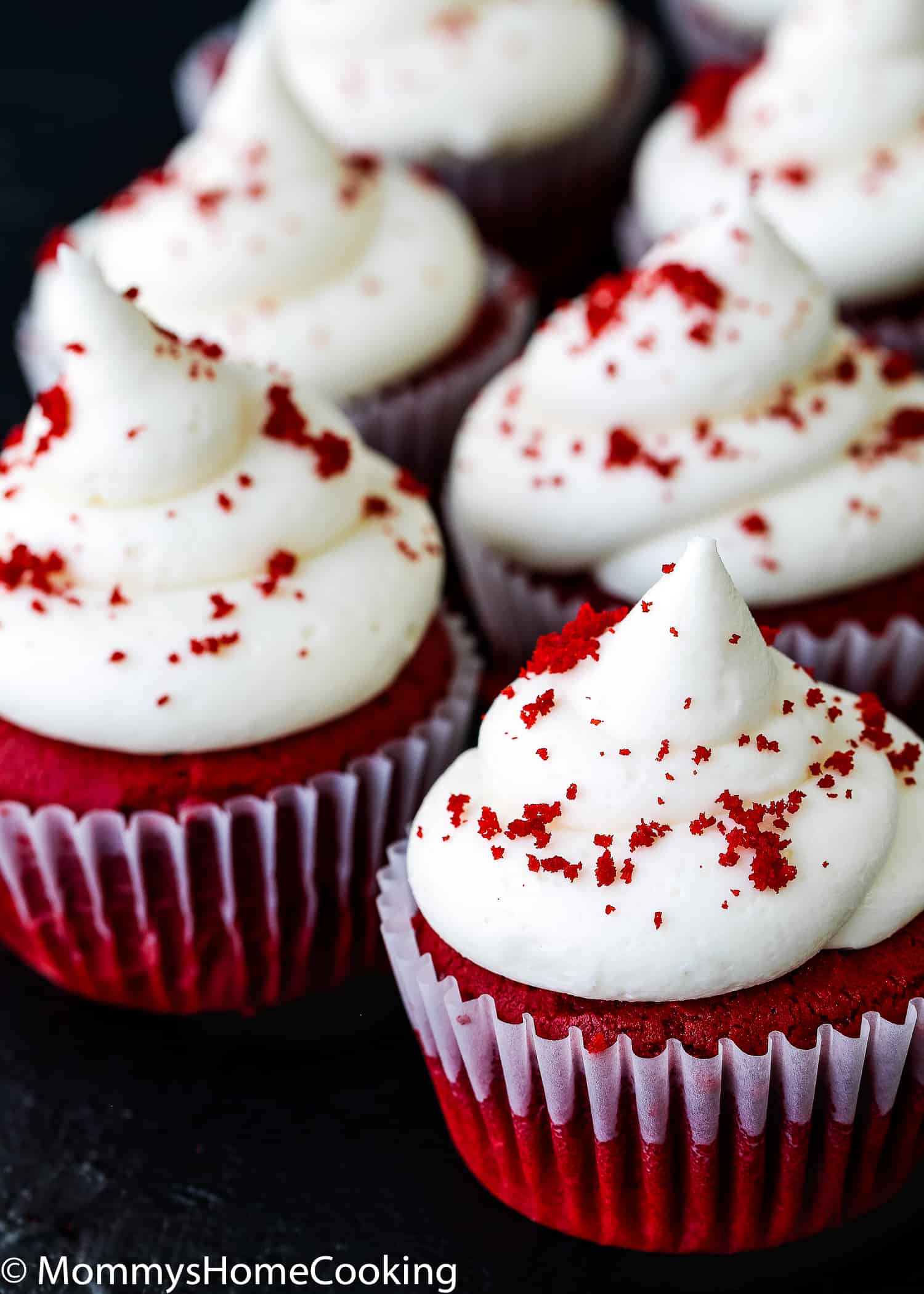 How do you make cupcakes without eggs?
The best way to make cupcakes without eggs is finding the right combination of leavening agents, such baking powder and/or baking soda,  and acids, such vinegar, lemon juice, buttermilk, yogurt, sour cream, etc…When leavaners and acids are combined they react and produce gas (bubbles) that will make the cupcake fluffy.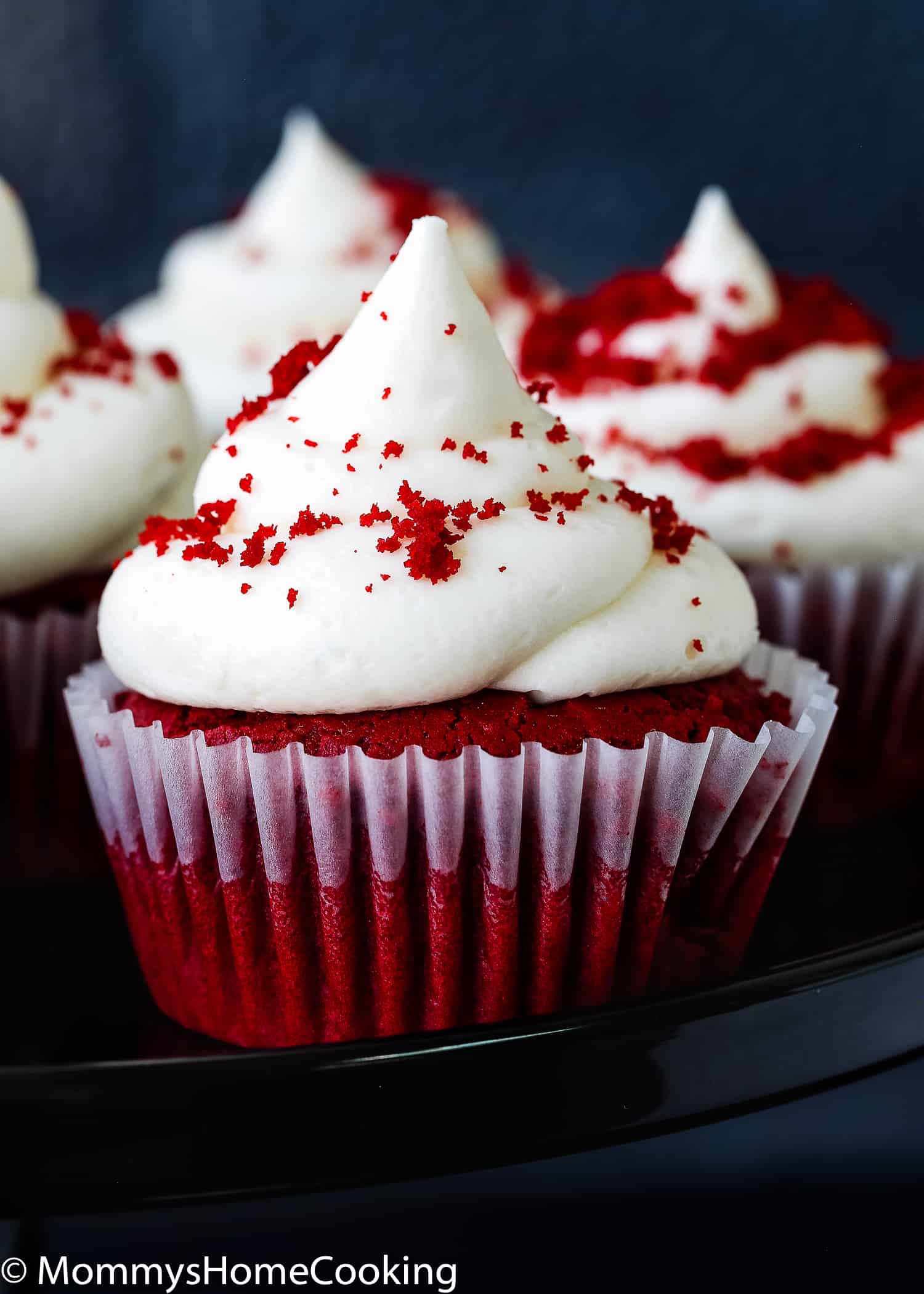 LOOKING FOR MORE EGGLESS RECIPES?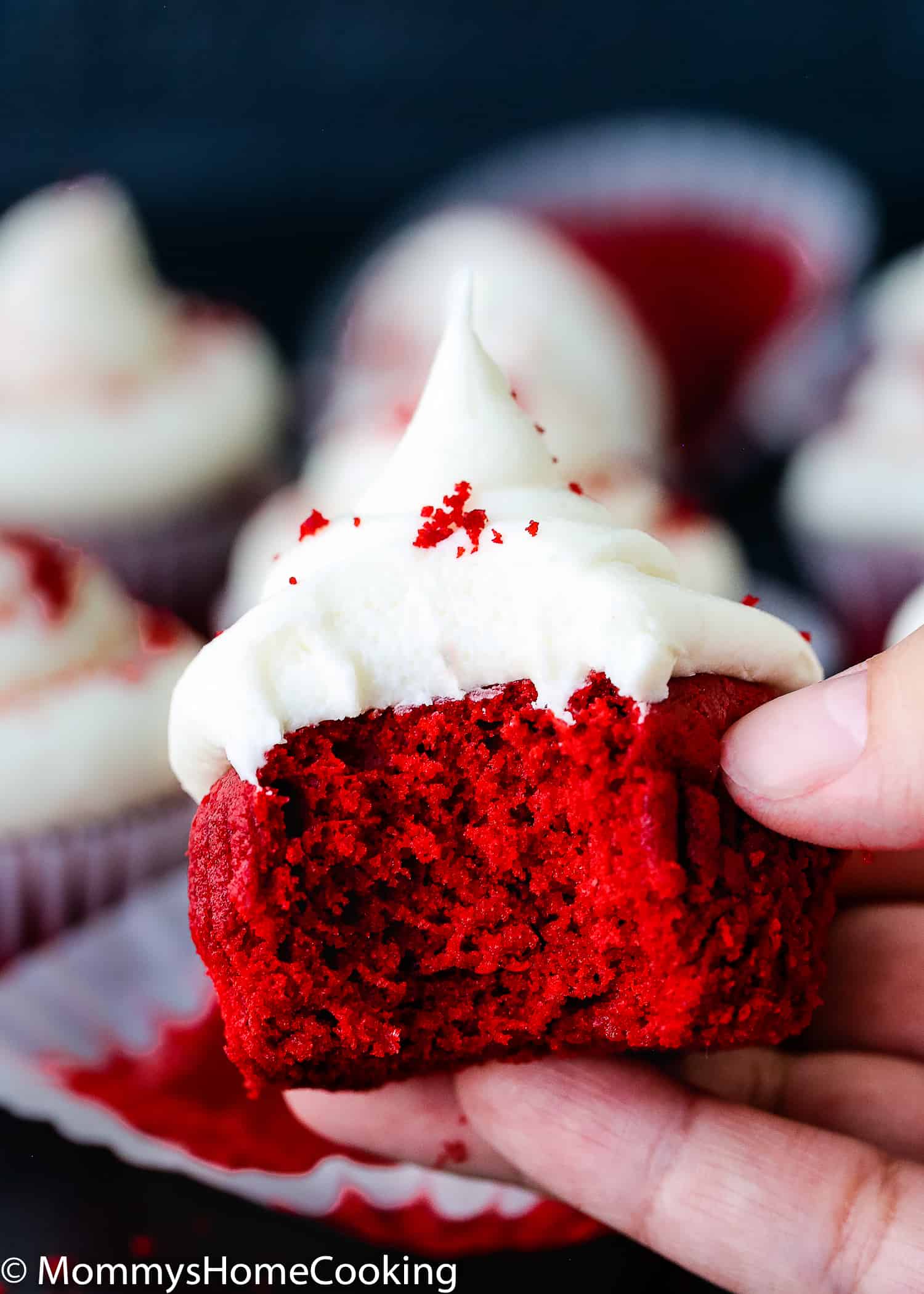 These Easy Eggless Red Velvet Cupcakes are joy in every single bite.
Happy Cooking!!!

---
Love what you see? Subscribe to Mommy's Home Cooking so you'll never miss a recipe! Follow along on Instagram, Pinterest, Google+, Twitter, and Facebook for more fun! 
?When you make this recipe, be sure to snap a photo and hashtag it #MommysHomeCooking. I'd love to see what you cook!
* This post contains affiliate links, thank you for the support in keeping Mommy's Home Cooking up and running!