This Venezuelan Beef Liver and Onions is super flavorful and easy to make! Be a culinary adventurer and open your senses to this nutritional powerhouse meal. Plus, it's a fabulous alternative to your usual dinner rotation and budget-friendly.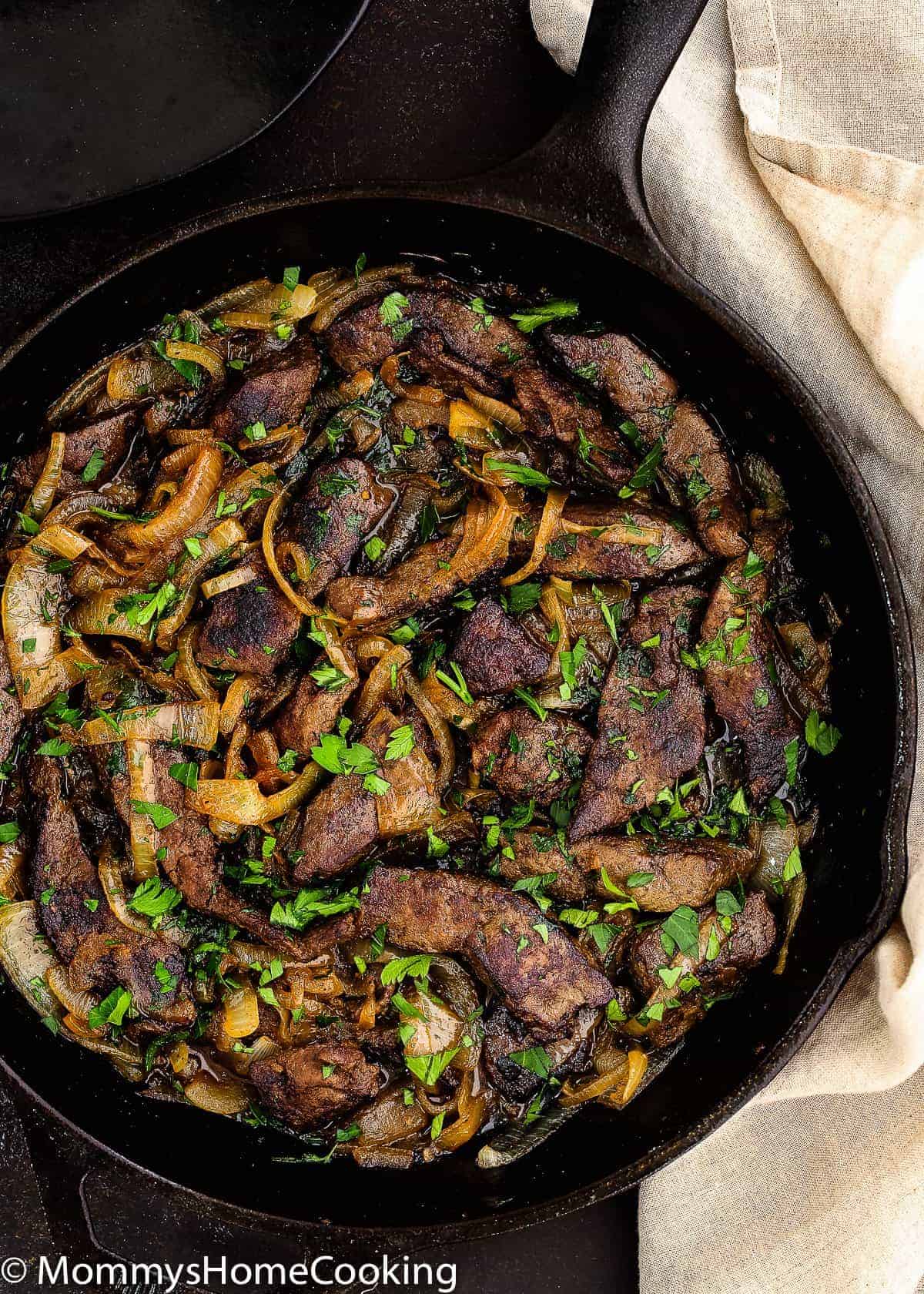 This is a sponsored post written by me on behalf of Rumba Meats. All opinions are entirely my own.
---
I know what you thinking…What??  Venezuelan Beef Liver and Onions???
Yeap.
Today I am sharing my mom's Venezuelan Liver and Onions recipe.
During my entire childhood, at least once a month, mom would serve us liver and onions for lunch.
To be honest, it wasn't the most liked meal, but I enjoyed it. The taste of the liver could be a bit overwhelming, but I think the garlic, onions, and wine really make a difference.
Liver and Onions is definitely an acquired taste but, in my opinion, it is worth giving it a try.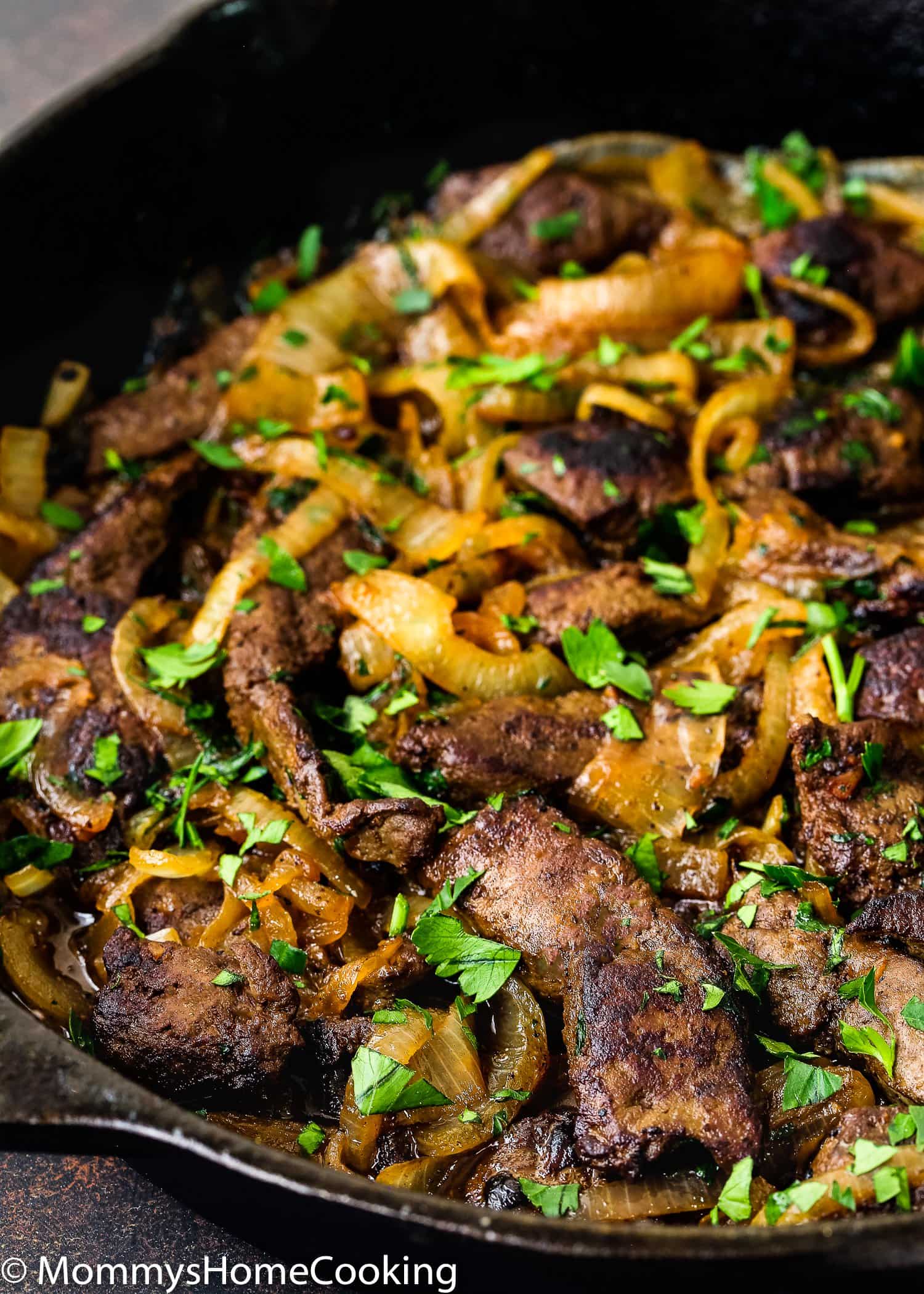 As in all my exotic culinary adventures, I used Rumba Meats sliced beef liver, which is full of iron and essential vitamins. Like all Rumba Meats products, it came conveniently pack to ensure freshness.
I bought the beef liver in my local Giant store. If you don't have a Giant store close by, make sure to check the store locator to find a retailer near you.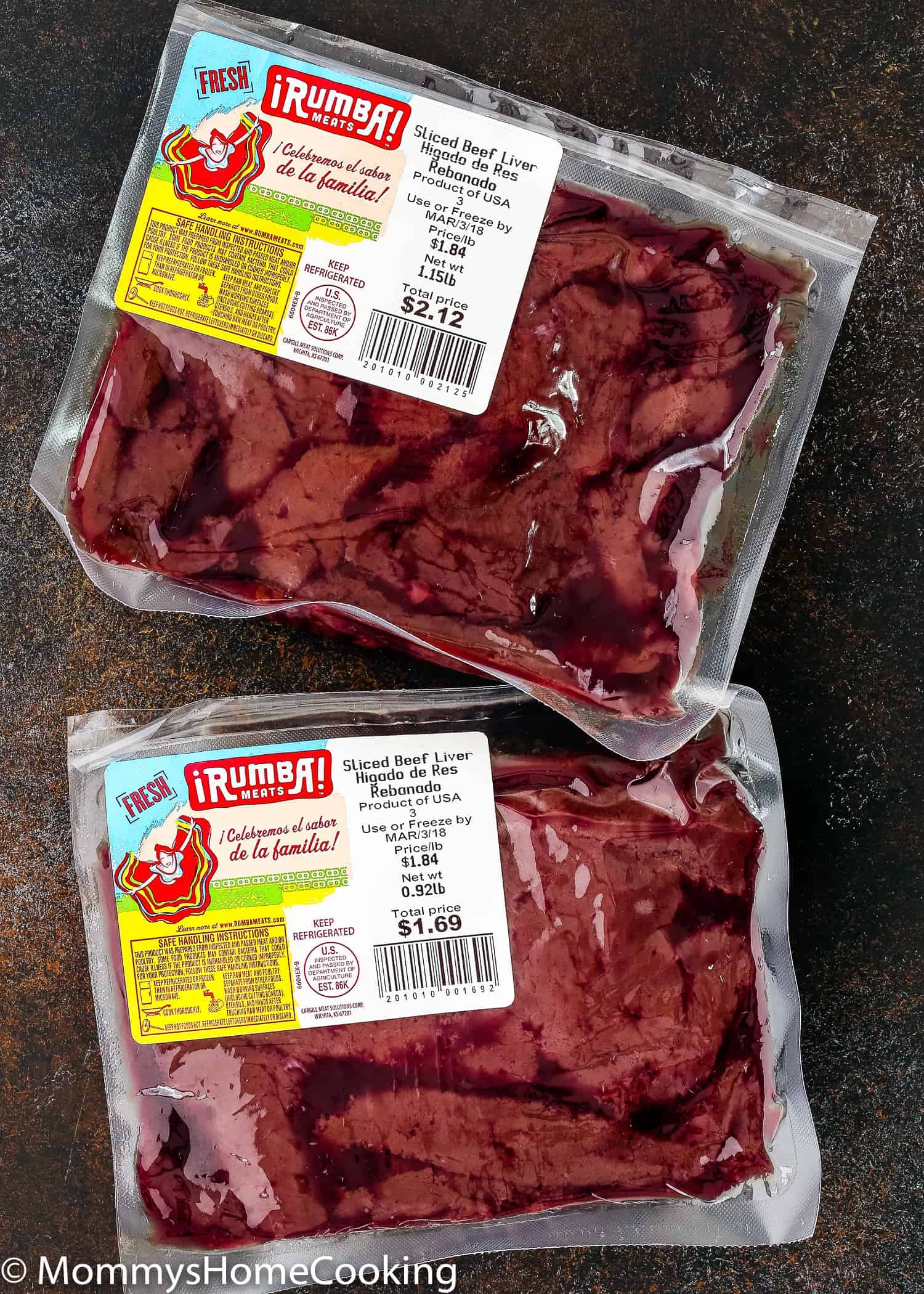 TIPS AND TRICKS TO COOK LIVER
To reduce the strong taste of the meat place liver in a bowl, or a Ziploc bag, and cover with milk and refrigerate. Let it soak up to 2 hours.

Do not overcook.

To add more flavor season the liver with cumin and/or paprika. You can also add cayenne pepper if you like the heat.

If desired, use the pan drippings to make a gravy. Just add 1- 2 tablespoons of flour to the drippings. Cook the flour briefly for 1 -2 minutes, stirring constantly, then add 1 cup of beef stock for each tablespoon of flour. Cook and stir until thickened. Serve over liver and onions.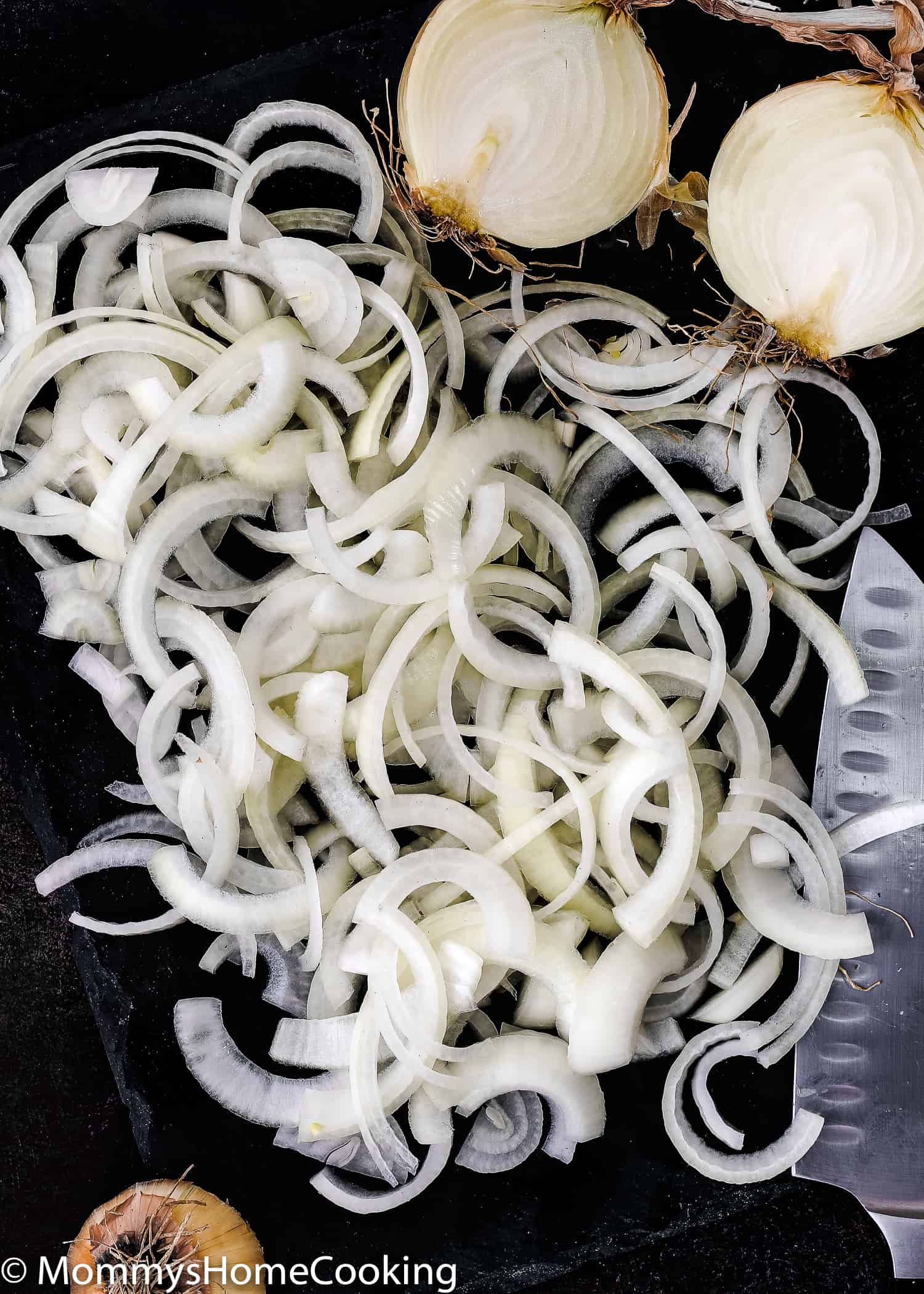 How do I cook liver and onions?
Soak liver in milk or buttermilk to reduce the strong taste of the meat, if desired. Heat a large cast-iron skillet over medium-high heat. Add oil. Add garlic and sauté until fragrant, stirring constantly to avoid burning, about 1 – 2 minutes. Add the liver strips, working in batches if necessary, and fry until browned on both sides. Season with salt and pepper to taste.  Remove liver from skillet with a slotted spoon. Set aside on a plate or bowl. Add the remaining tablespoon of oil and the butter in the same skillet. Add onions and sauté until translucent and fragrant. Add the liver back to the skillet and add the wine. Let the wine reduce for 2 – 3 minutes. Sprinkle with fresh parsley and serve hot with rice, mashed potatoes or veggies.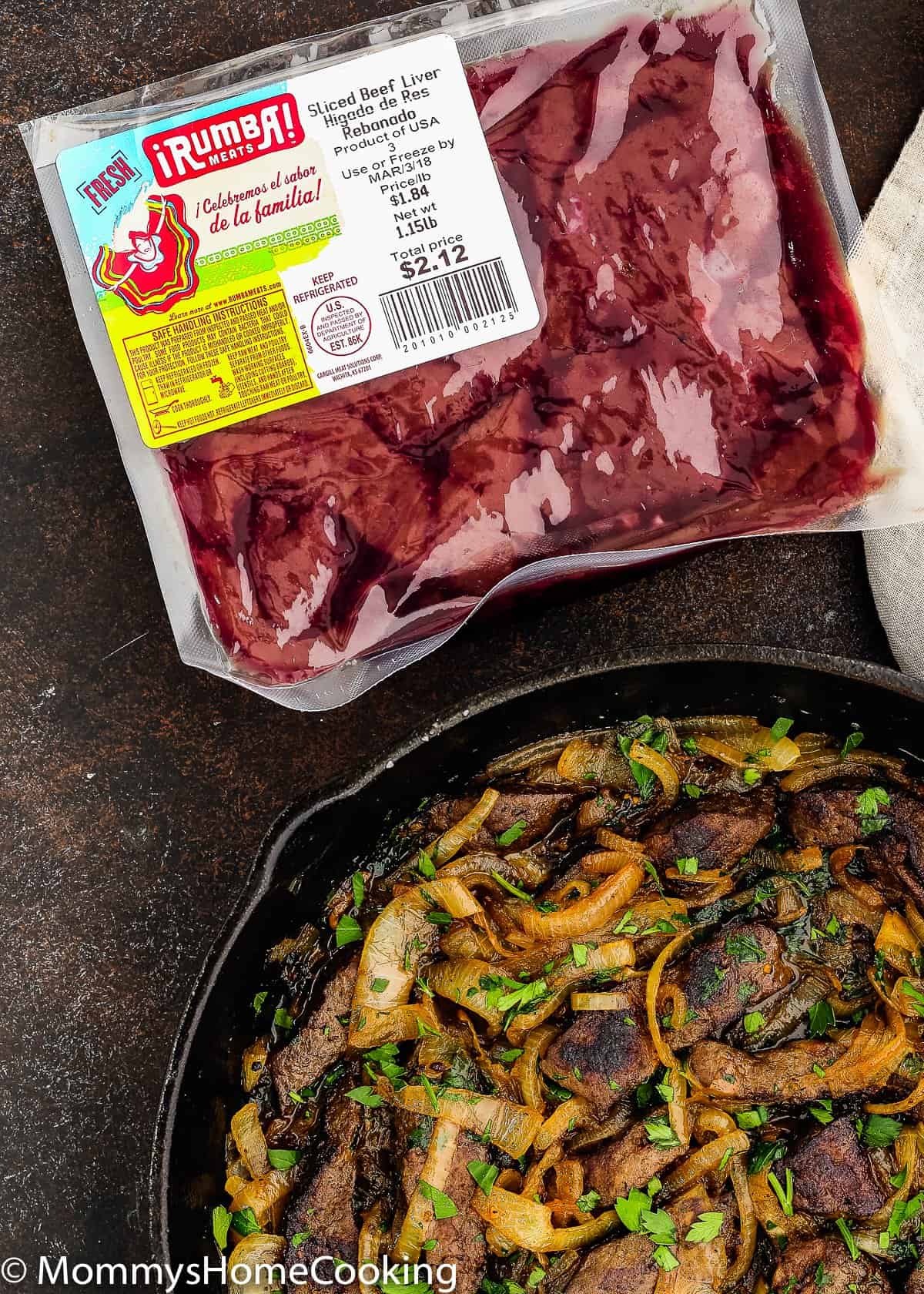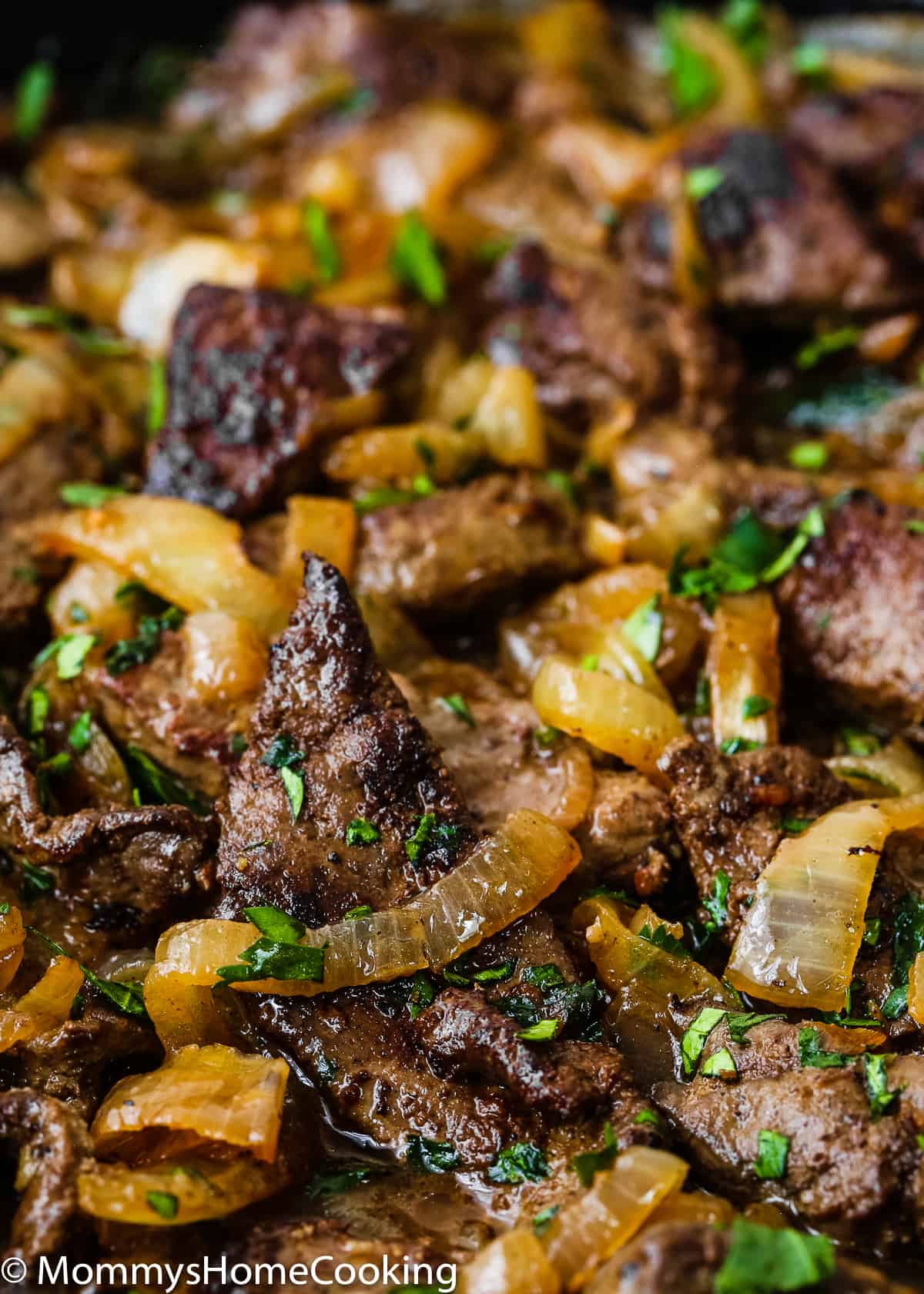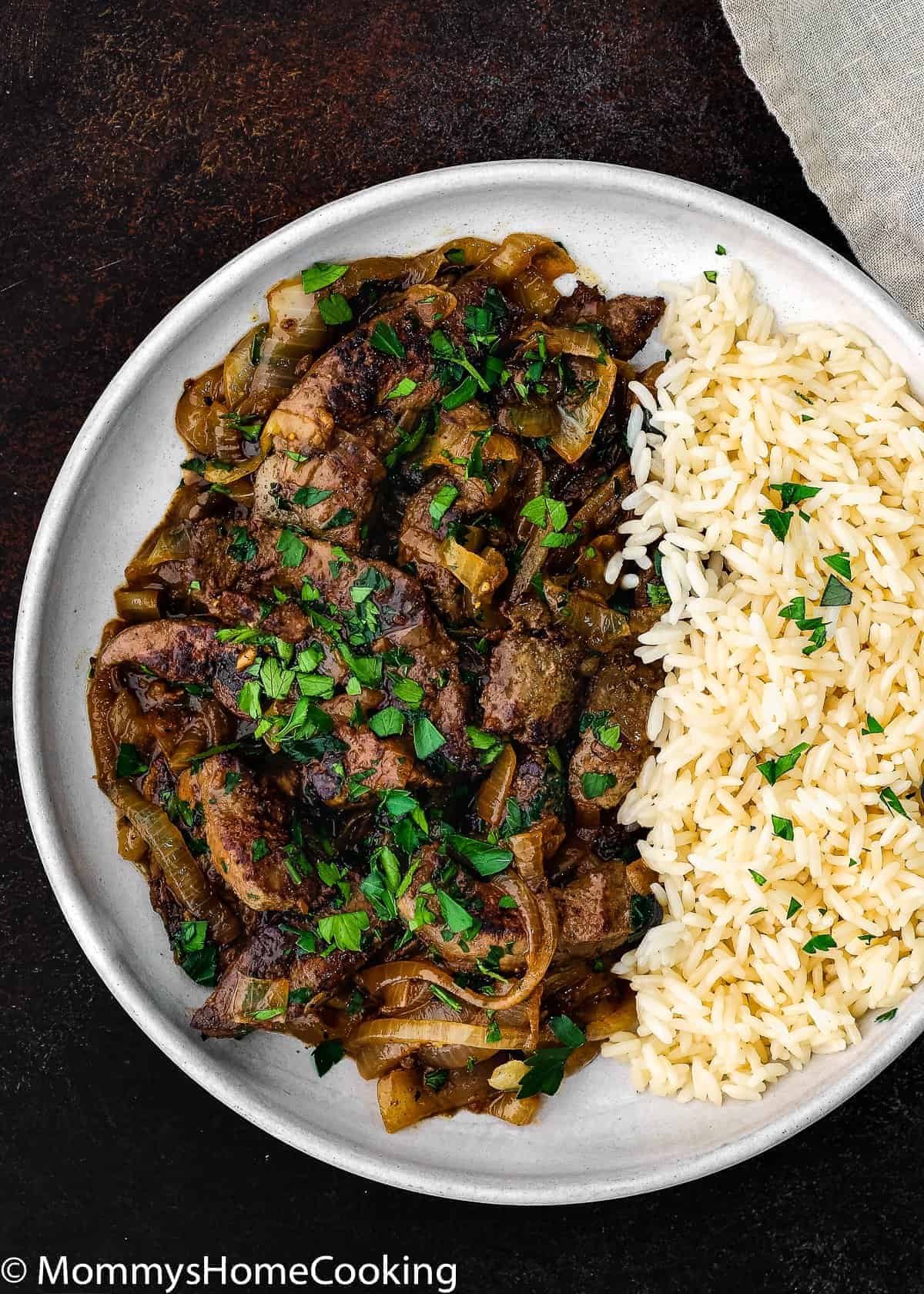 It's been a while since I cooked Venezuelan Beef Liver and Onions and let me tell you … It was good.
Actually, really good. Much better than I remember it.
Serve it with rice, mashed potatoes and/or veggies.
Happy Cooking!!!

---
Love what you see? Subscribe to Mommy's Home Cooking so you'll never miss a recipe! Follow along on Instagram, Pinterest, Google+, Twitter, and Facebook for more fun! 
?When you make this recipe, be sure to snap a photo and hashtag it #MommysHomeCooking. I'd love to see what you cook!
* This post contains affiliate links, thank you for the support in keeping Mommy's Home Cooking up and running!