This Maple Vinaigrette Tastes amazing!! It's Sweet, tangy, and perfect to go on top of any salad! Plus, It comes together in a flash!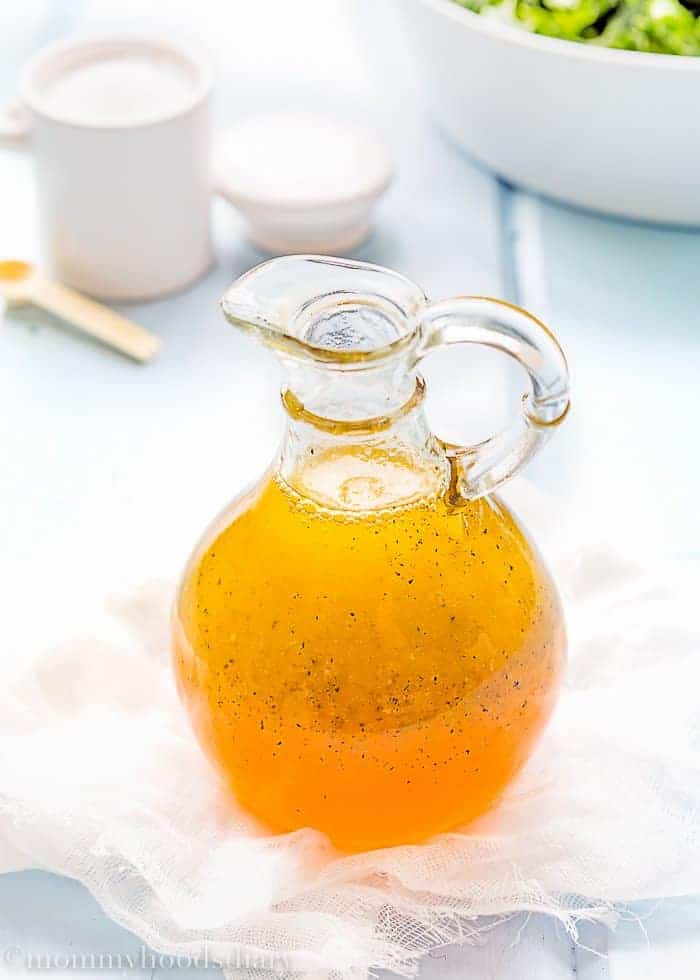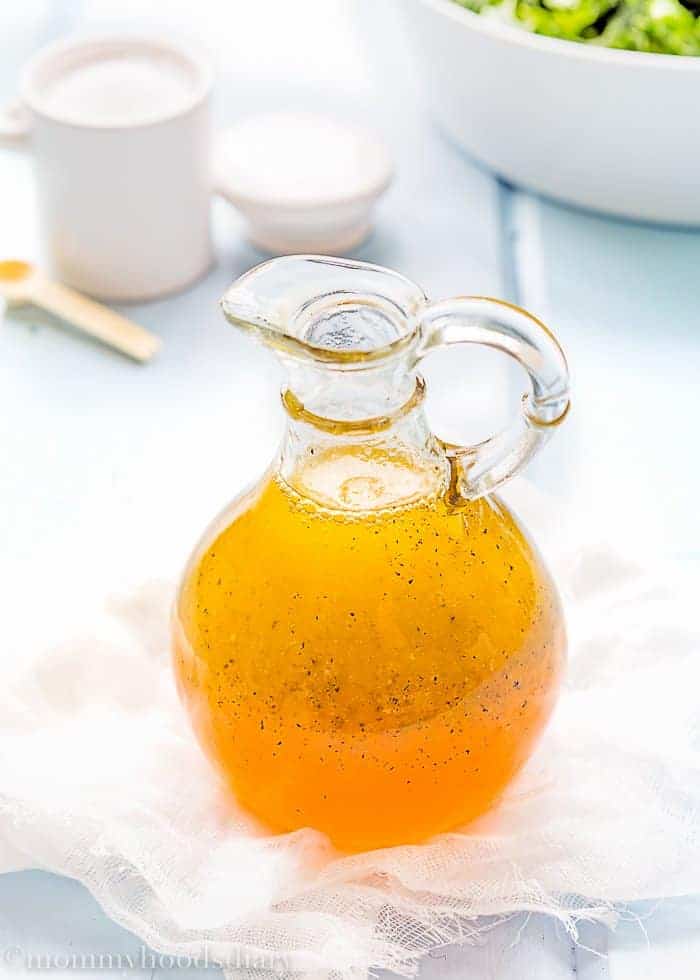 Spring has officially arrived!! And that means that our markets will filled with beautiful vegetables, fresh green leaves, and colorful fruits. Spring is really the time to eat with our eyes, with all those beauties at our whim. I'm planning not only to feed my tummy, but my eyes. I can't wait to grab my camera, visit local farms, and snap away. Can you tell I love this time of the year?
With the amazing produces spring brings, one of the best ways to enjoy it is with a fresh salad. So let's talk salad.
What is the difference between a boring salad and an amazing one?
THE DRESSING!!!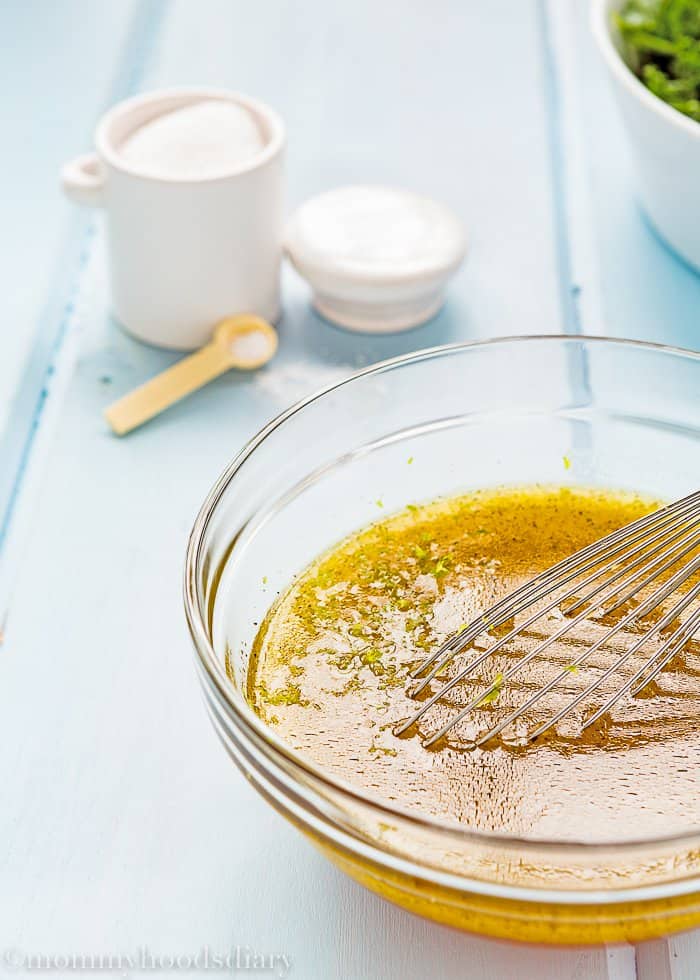 This Maple Vinaigrette is anything but boring!!! I love it. It has just the right amount of sweetness to curb the flavor of the vinegar and lemon, and it's super easy to make. It literally takes under a minute to make.
I don't usually buy store-bought salad dressings. I think that nothing beats whipping up a fresh batch of homemade dressing just the way you like it and controlling what goes in it. Plus, it tastes 100x better with fresh ingredients.
You can use this dressing on just about any salad you can imagine but in my next post I will be dressing my Copycat Chicken fil A Superfood salad – my latest obsession – with this Maple Vinaigrette.
Stay Tuned!!
Love what you see? Subscribe to Mommyhood's Diary so you'll never miss a recipe! Follow along on Instagram, Pinterest, Google+, Twitter, and Facebook for more fun!
Maple Vinaigrette
Ingredients
1/4

cup

extra-virgin olive oil

1/4

cup

pure maple syrup

(preferably Grade B)

2

tablespoon

apple cider vinegar

1

teaspoon

finely grated lemon zest

2

tablespoons

freshly squeezed lemon juice

1/2

teaspoon

kosher salt

,or to taste

1/4

teaspoon

black pepper

,or to taste
Instructions
Whisk together olive oil, maple syrup, cider vinegar, lemon zest, and lemon juice. Season dressing with salt and pepper; whisk until the dressing is well blended.
Recipe Notes
The vinaigrette can be prepared ahead and refrigerated, in an airtight container, up to 3 days.