Spice up your Mexican recipes repertoire with this Mexican Pork Tenderloin Adobo! It's easy to make and super flavorful. Perfect for a Mexican-themed party or for an out of the ordinary dinner.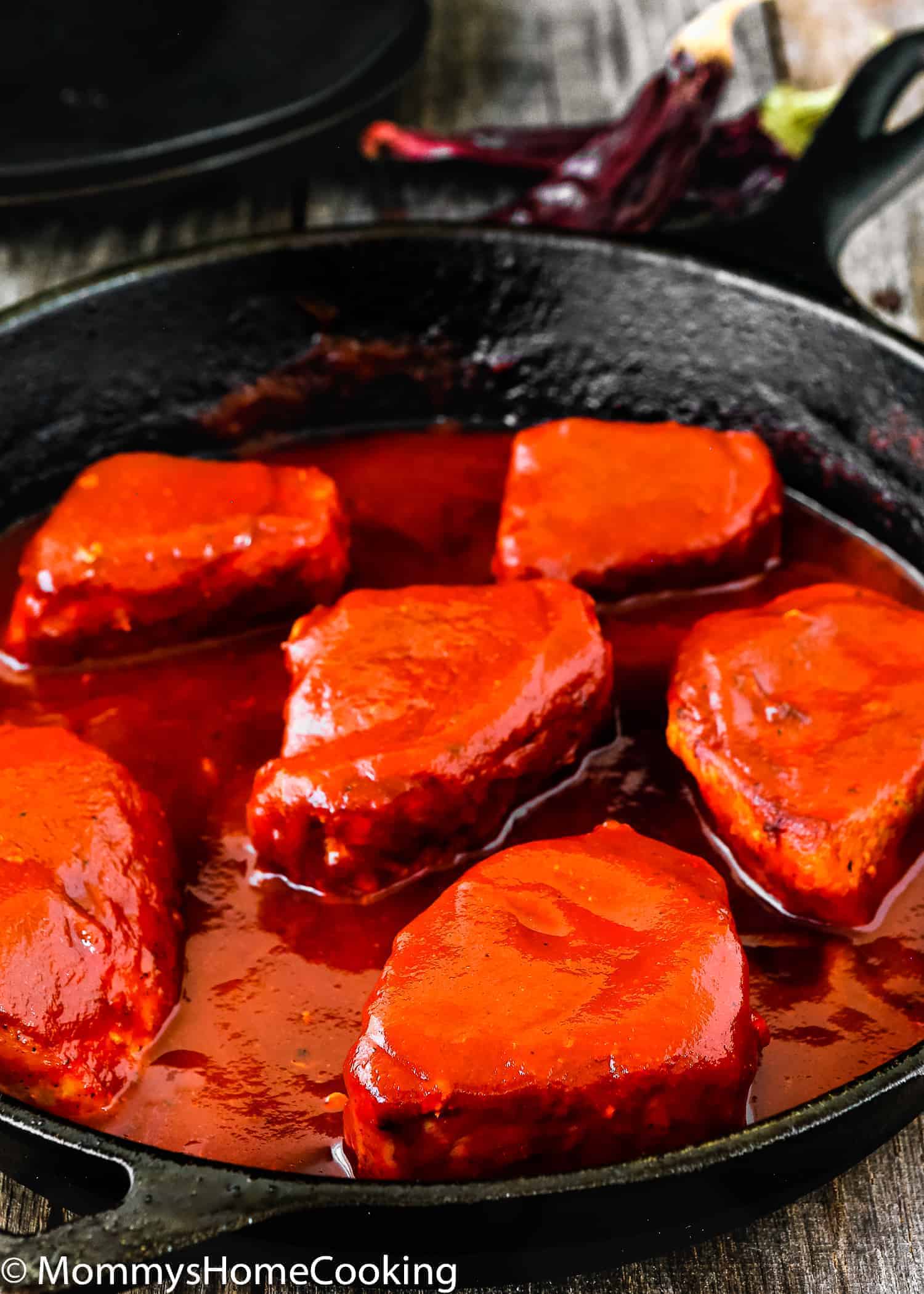 This Mexican Pork Tenderloin Adobo will knock your socks off!!
The first time I tried Mexican adobo sauce was a few weeks ago in a very popular Mexican restaurant in my area. I was so impressed with this flavorful sauce that I decided that I would recreate it for the blog.
So, after a few tests, this awesome Mexican Pork Tenderloin Adobo was born.
This Mexican Pork Tenderloin Adobo is supremely tasty and easy to make!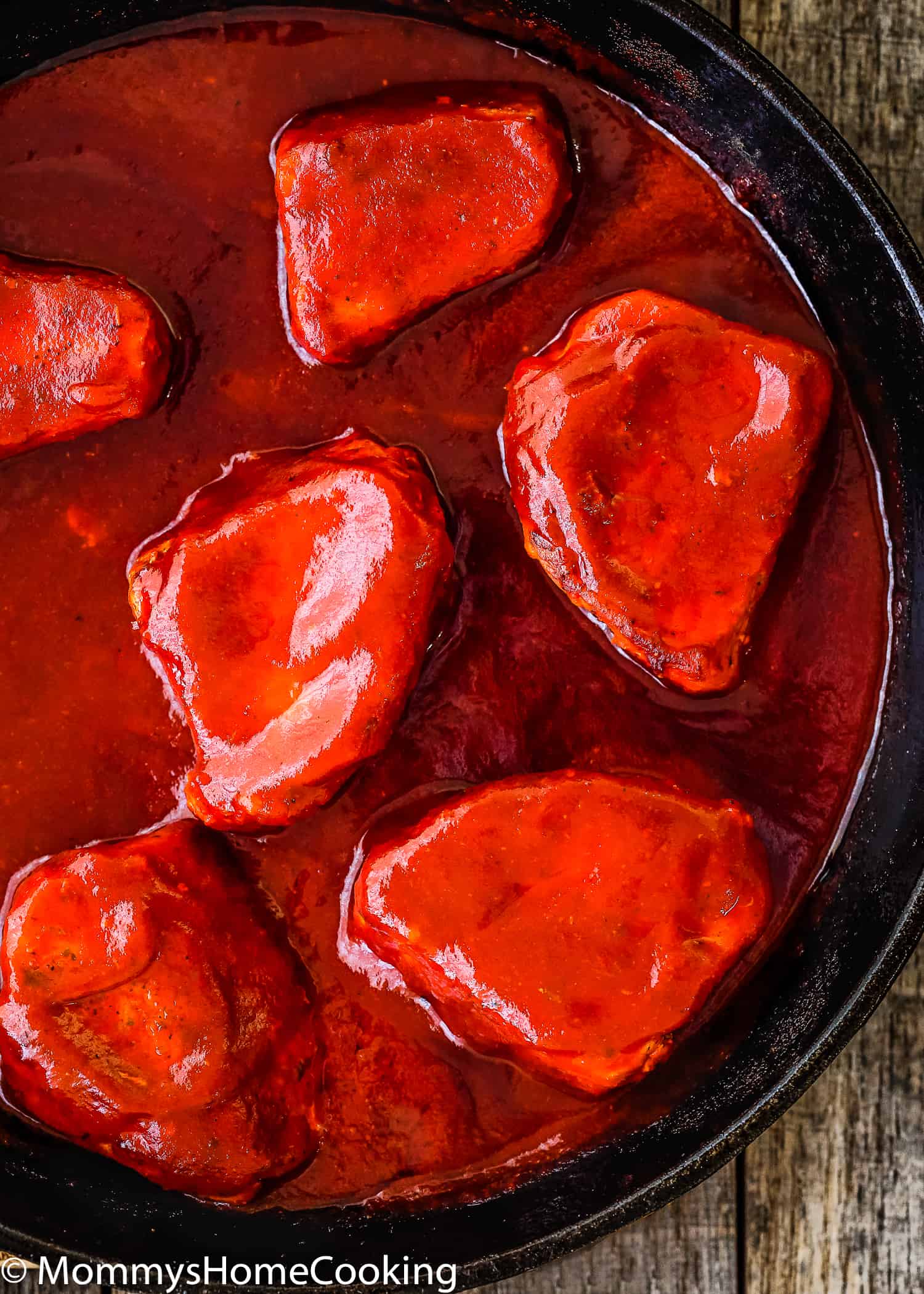 Mexican Adobo is a classic sauce made with a combination of dried chile peppers, usually guajillo and ancho. It can be used as a sauce, marinade, or as a condiment.
The level of spiciness will depend on the dried chile peppers you use.
For a mild use 7 guajillos + 1 ancho.
For moderate use 5 guajillos + 3 anchos.
For hot use 5 anchos + 3 guajillos.
How to make Mexican Adodo?
Place the 3 cups chicken stock, dried peppers, garlic, and onion in a medium saucepan. Bring to boil over medium-high heat. Reduce heat to low and simmer for 20 – 30 minutes.  Remove from heat and let it cool for 5 minutes. Place mixture in a blender, or food processor, and blend until smooth. Strain mixture through a fine-mesh sieve; discard solids. Stir in honey, salt, cumin, oregano, cinnamon and black pepper and the remaining ½ cup of chicken stock. Mix until well combined.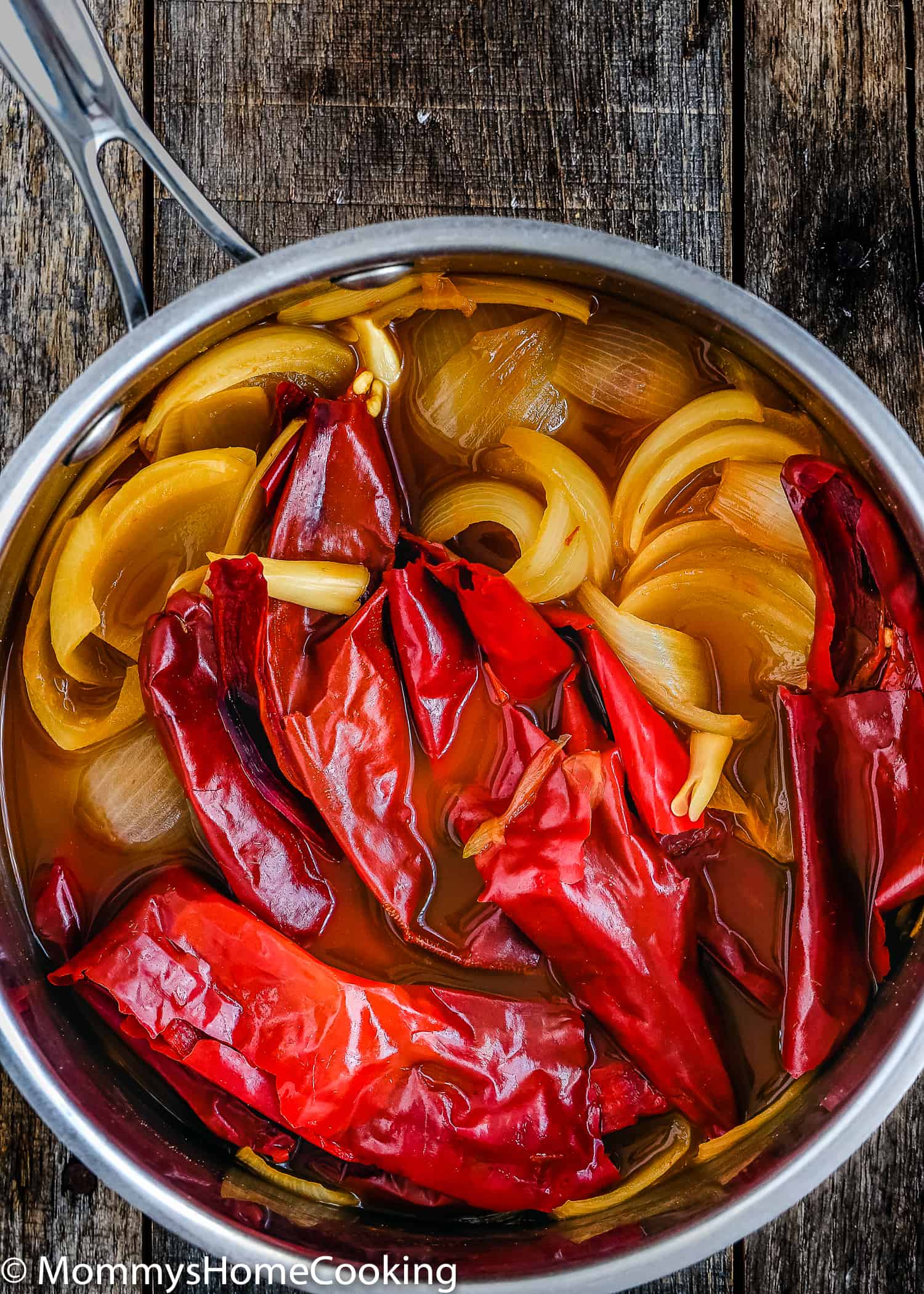 How do you cook with dried chile peppers?
Because chile peppers contain volatile oils is highly recommended that you wear plastic or rubber gloves. Otherwise, the oil residue in your hands can burn your skin and/or eyes.
Cut off the top of the chile peppers, make a single cut lengthwise, then open the chile peppers and discard seeds and veins.

Heat a skillet over medium-high heat and roast the peppers about 30-60 seconds per side to bring them back to life.

Place the chile peppers into a bowl and cover with boiling water. Let the chile peppers reconstitute for 20-30 minutes

Remove from water and use as needed.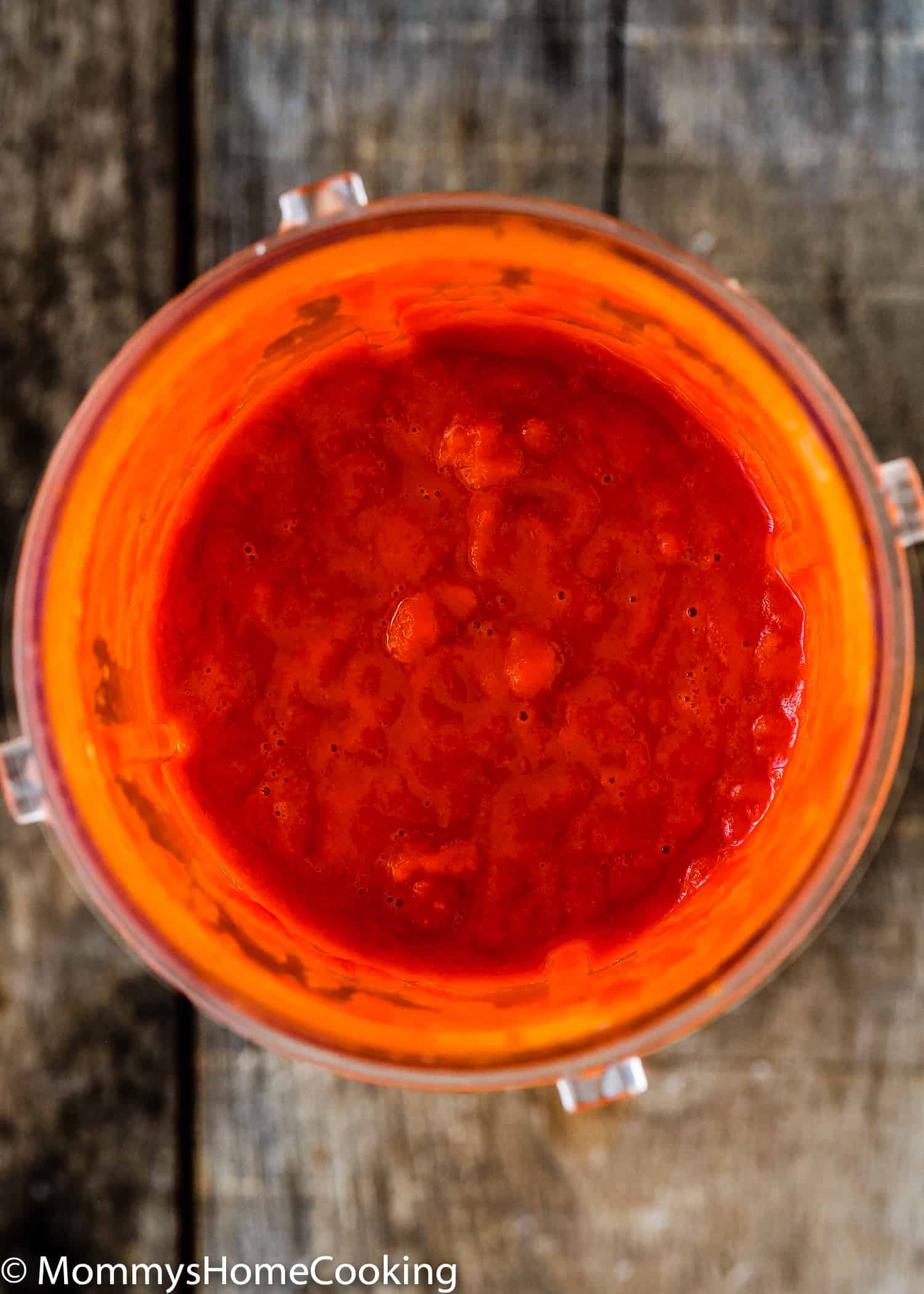 Are you looking for more Mexican -inspired recipes? Check out this Instant Pot Mexican Pulled Pork, or these Mexican Short Ribs. Not a pork fan? No problem! Try these Chicken and Corn Enchiladas. Serve with an Easy Mexican Rice and some Mango Guacamole, and don't forget the Margaritas …salud!!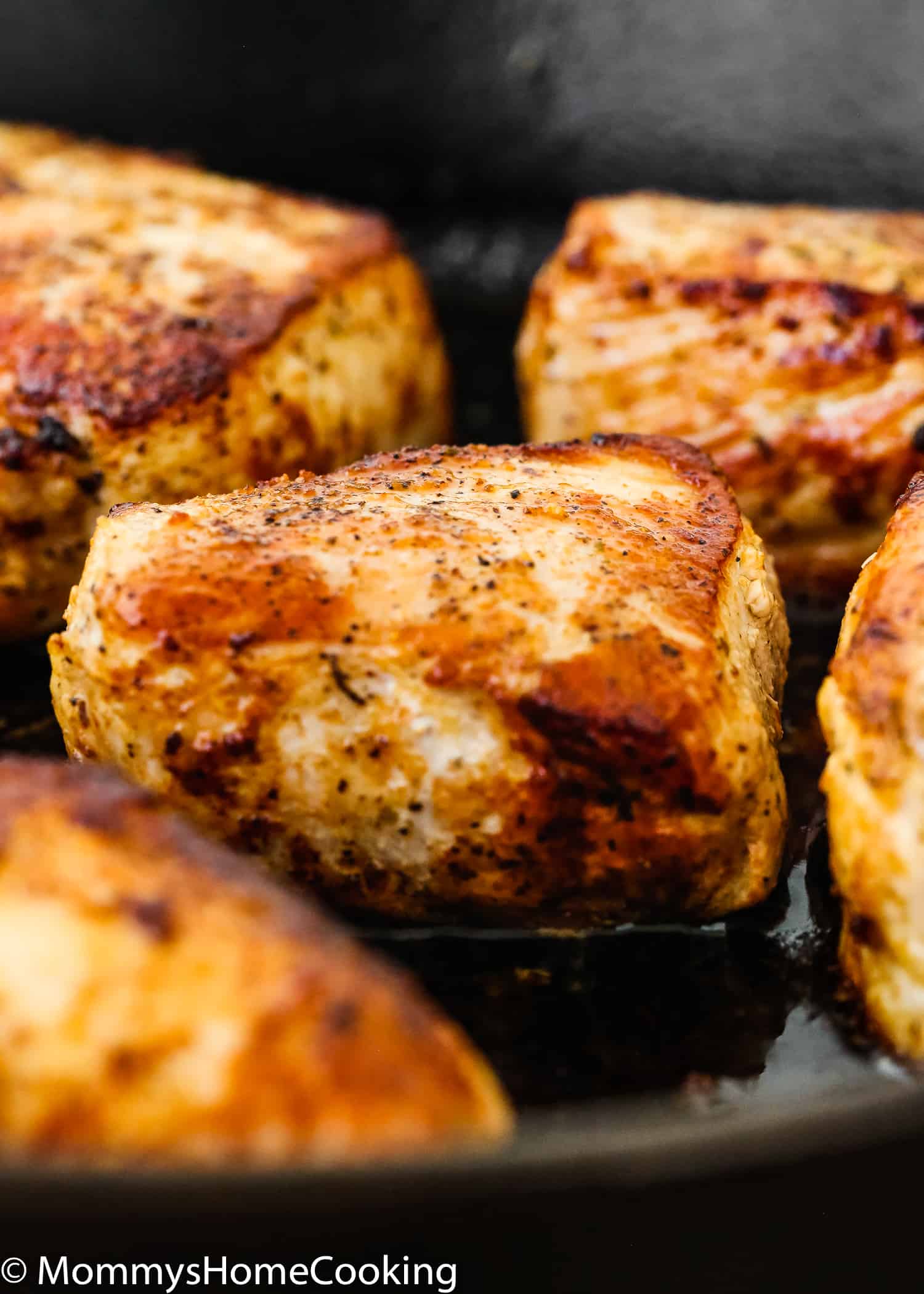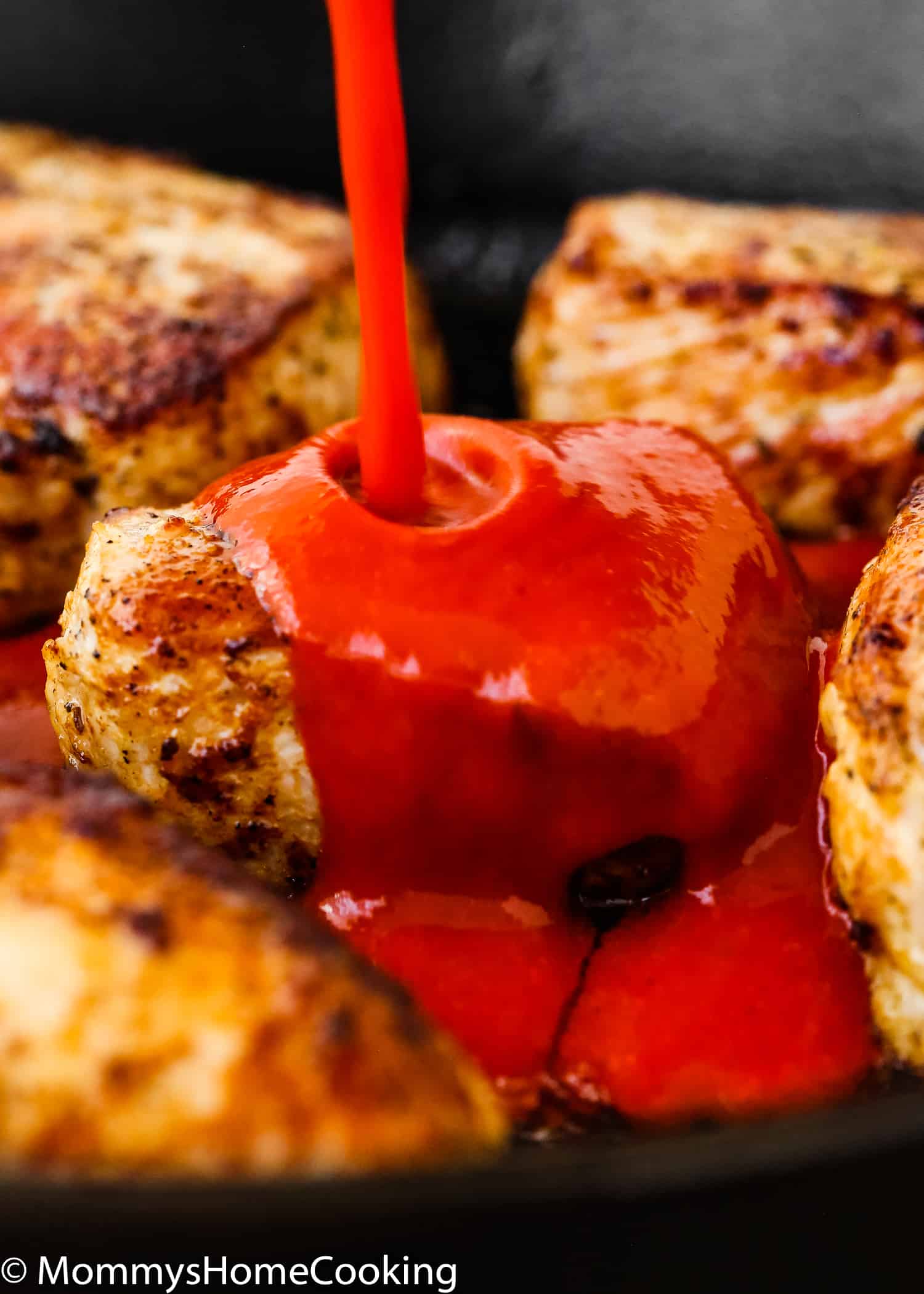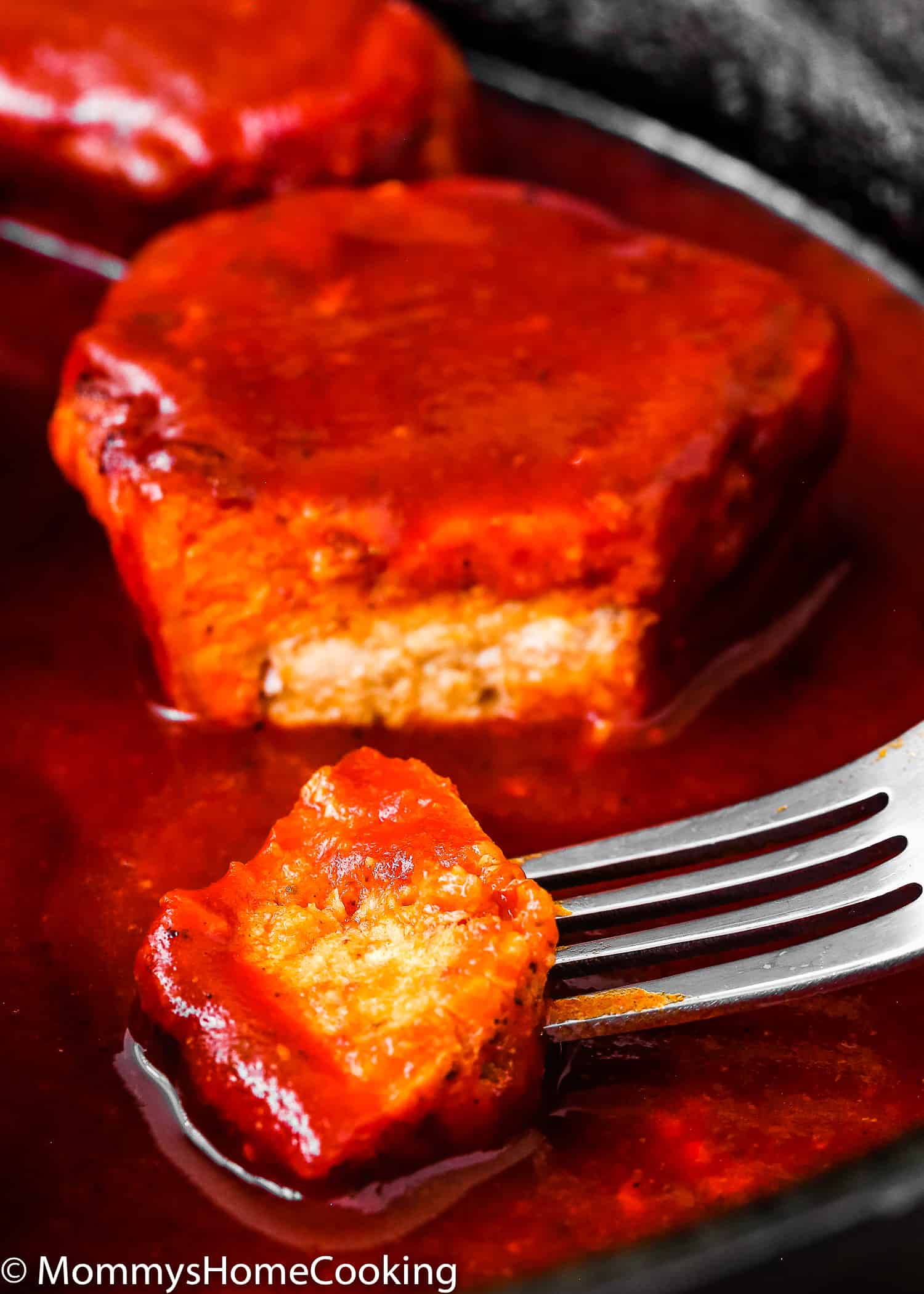 This Mexican Pork Tenderloin Adobo recipe requires little effort and produce big results. Hope you give a try soon.
Happy Cooking!!!

---
Love what you see? Subscribe to Mommy's Home Cooking so you'll never miss a recipe! Follow along on Instagram, Pinterest, Google+, Twitter, and Facebook for more fun! 
📱When you make this recipe, be sure to snap a photo and hashtag it #MommysHomeCooking. I'd love to see what you cook!
* This post contains affiliate links, thank you for the support in keeping Mommy's Home Cooking up and running!
mexican