These Eggless Blueberry Muffins are moist, sweet, buttery, tender, and absolutely delicious!  This It's simple and classic recipe bakes perfectly every time and you won't miss the eggs at all. Slightly crispy at the top and ever-moist at the center, with blueberries throughout.  Perfect for breakfast, brunch or snack.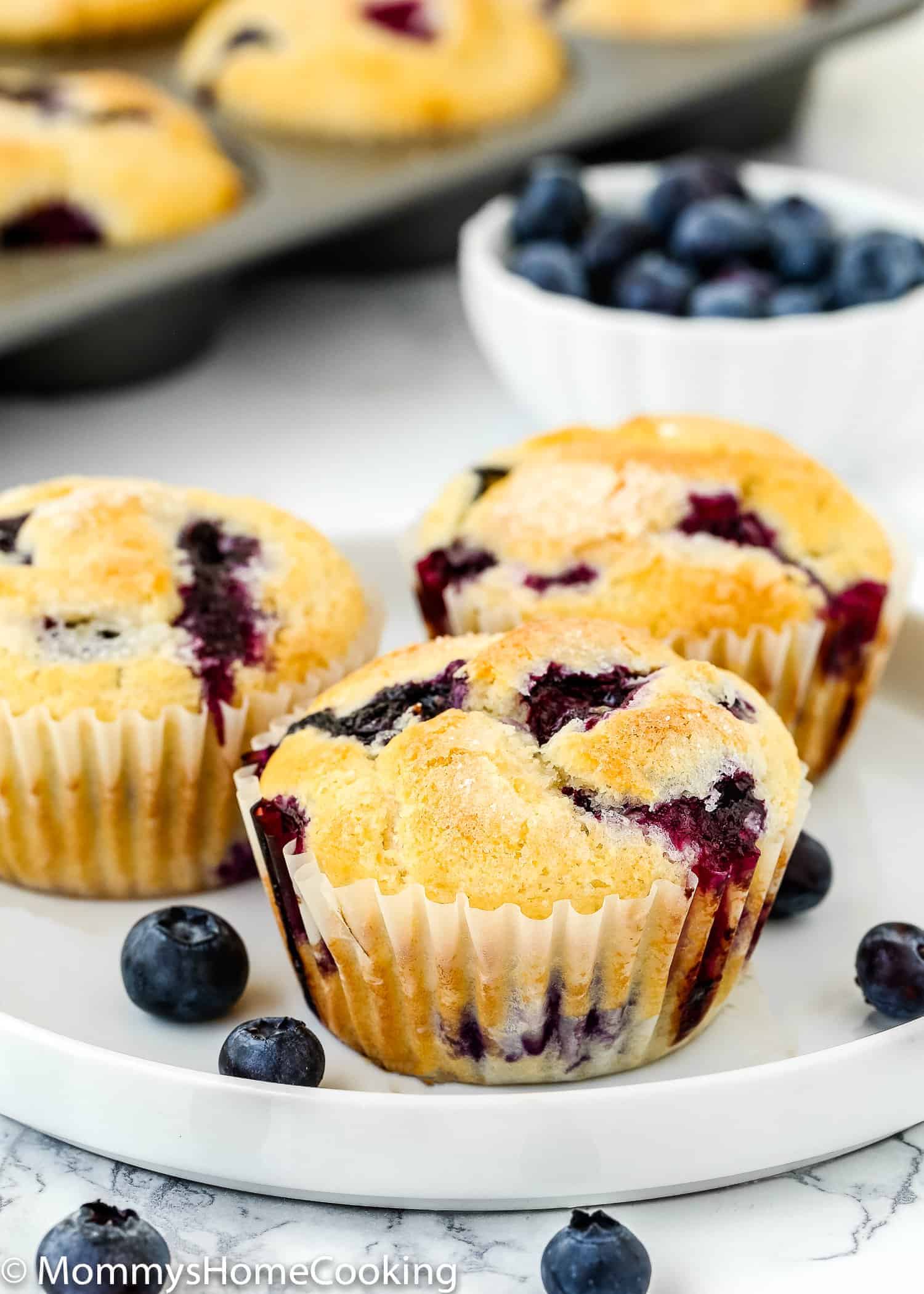 Today, I made us the yummiest Eggless Blueberry Muffins ever! 
In my opinion, there's nothing better than some sort of sweets alongside a piping hot cup of coffee. Or Hot tea or milk…anything goes with these super delish muffins. Yum.
This Eggless Blueberry Muffins recipe it's simple… it's classic… it bakes perfectly every time… and it's so insanely delicious! Plus, they bake up super fluffy and moist.
The fresh blueberries add a wonderful tang and a gorgeous color. We are seriously obsessed with these.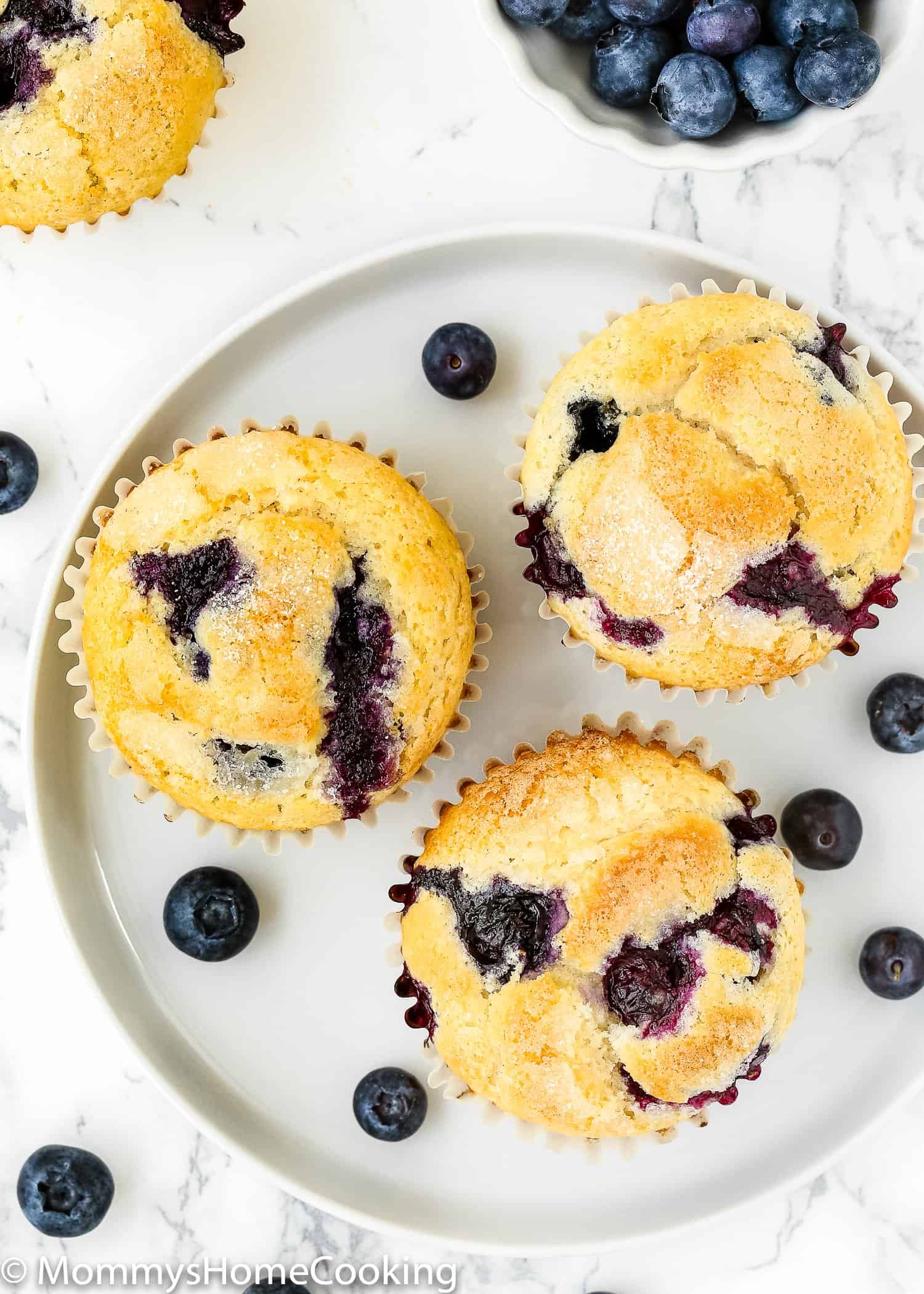 How to make Eggless Blueberry Muffins?
Preheat oven to 425º F. Spray a 12-count muffin pan with nonstick spray or line with cupcake liners.

Whisk the flour, sugar, salt, baking powder and baking soda together in a large bowl until combined. Add blueberries and mix to coat with flour mixture.

In a mixing bowl combine buttermilk, vinegar, butter, and vanilla.

Fold wet ingredients into dry ingredients and mix everything together by hand. Please do not overmix. The batter will be thick and a little lumpy.

Fill muffin cups right to the top, and sprinkle with additional sugar, if desired.

Bake at 425 º F for 5 minutes. Reduce oven temperature to 375 º F and continue baking until golden brown and a toothpick inserted in the center comes out clean, about another 15 -1 8 minutes.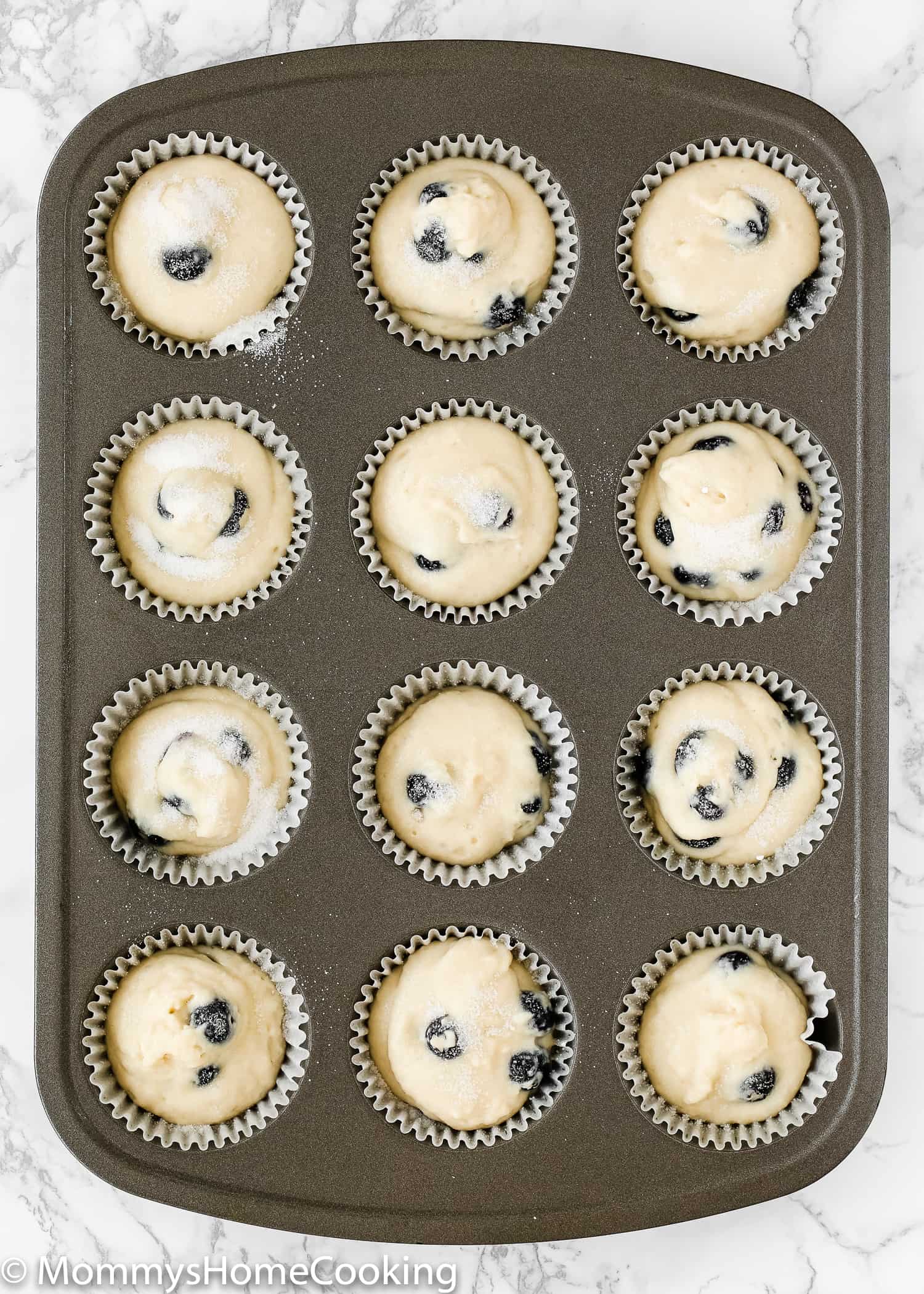 How to store muffins?
Muffins can be stored covered at room temperature for a 3-4 day, then transfer to the fridge for up to 1 week.
How to freeze muffins?
Muffins can also be freeze for up to 3 months. Cool muffins completely then wrap them with foil or freezer wrap, and place in freezer bags.
How to unthaw muffins?
Unthaw frozen muffins in the refrigerator and then bring to room temperature or warm up in the microwave or in a 300°F oven for 4 to 5 minutes, if desired.
Looking for more eggless recipes? Try my famous Eggless Vanilla Cake or the BEST chocolate cake.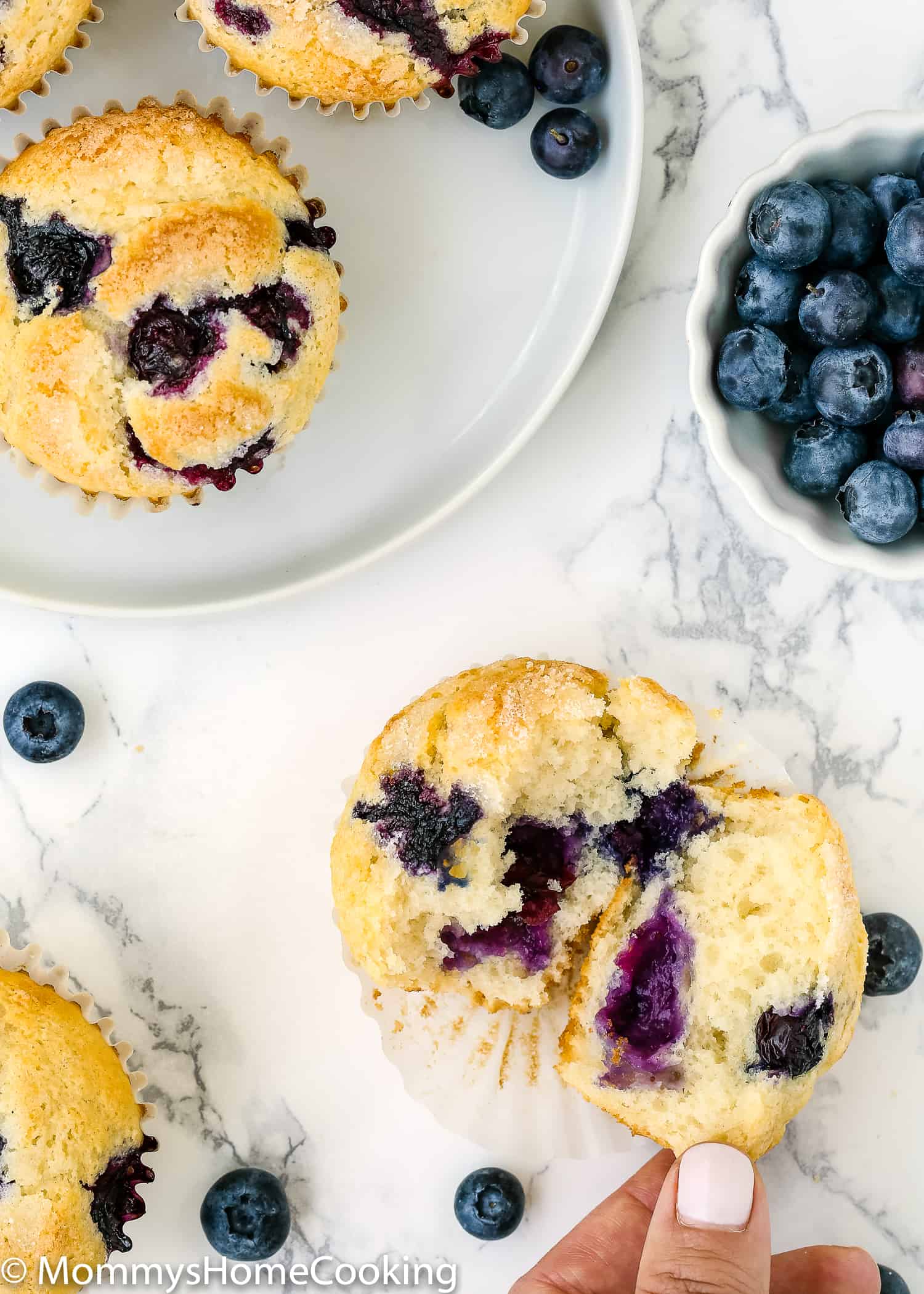 Browse more great  recipes on my Pinterest board!
I know you don't need excuses to bake some Eggless Blueberry Muffins so go ahead and bake a batch. Don't forget to come back and let me know how you like them.
Happy Cooking, and baking!!!

---
Love what you see? Subscribe to Mommy's Home Cooking so you'll never miss a recipe! Follow along on Instagram, Pinterest, Google+, Twitter, and Facebook for more fun! 
📱When you make this recipe, be sure to snap a photo and hashtag it #MommysHomeCooking. I'd love to see what you cook!
* This post contains affiliate links, thank you for the support in keeping Mommy's Home Cooking up and running!