This Easy Instant Pot Apple Butter is tremendous velvety, smooth, spiced, and tasty. Perfect for spreading on toast, muffins, pancakes, crackers, etc. Ready in 20 minutes. It's pure apple goodness at its best.
If you're an apple lover, you are going to FLIP over this Instant Pot Apple Butter recipe!
After our last trip to the orchard, I figured that I should use the 123lb of apple my kids picked – Okay… I am exaggerating, but it was a humongous number of apples – before they go bad.
So, this Instant Pot Apple Butter was born.
If you are not familiar with apple butter It's basically like pumpkin butter — but with apples! And despite its name, there is no butter or any other kind of fat in Apple Butter. It's pure apple goodness at its best.
This Instant Pot Apple Butter is sweet (but not cloyingly) and spiced and incredibly comforting. It is just the perfect thing for spreading on toast, muffins, pancakes, crackers, and my personal fave, pair it with cheese.
OH HEAVENS.
Apple Butter + Brie Cheese is a match made in heaven.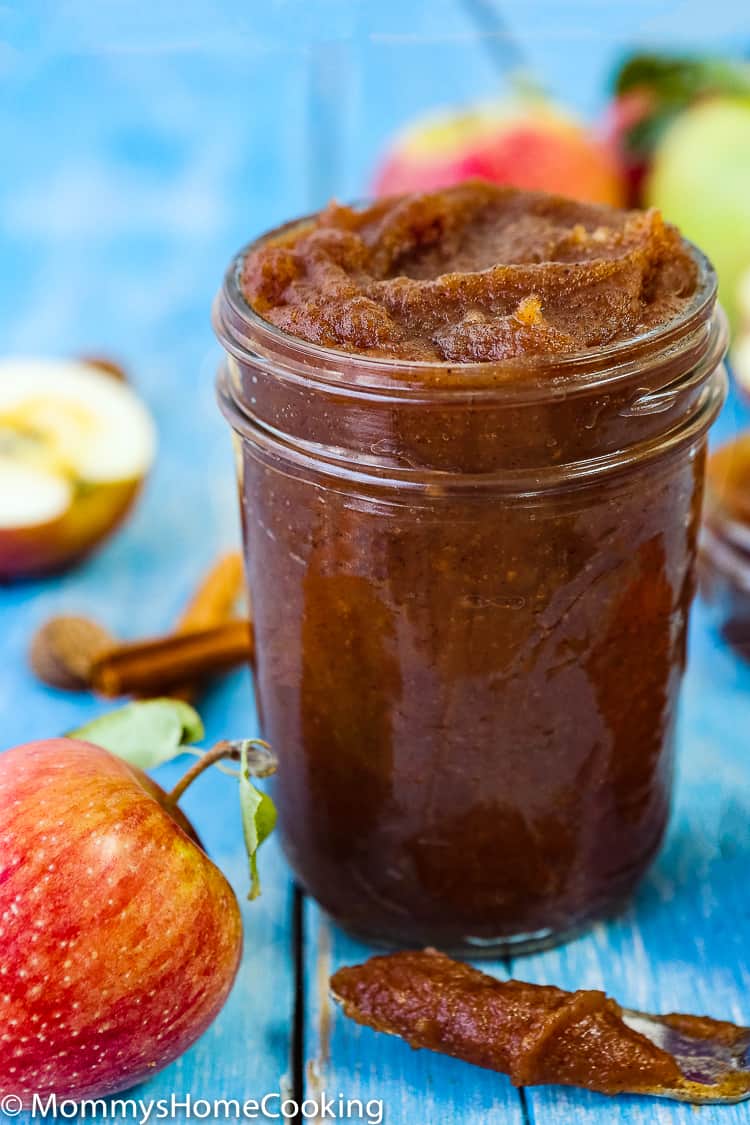 Since I wanted to make it quick I decided that the Instant Pot will be the way to go.
It only took 8 minutes to cook and then a few more minutes to thicken.  And I love that my homemade version has nothing artificial, no preservatives and nothing weird.  It's just all goodness.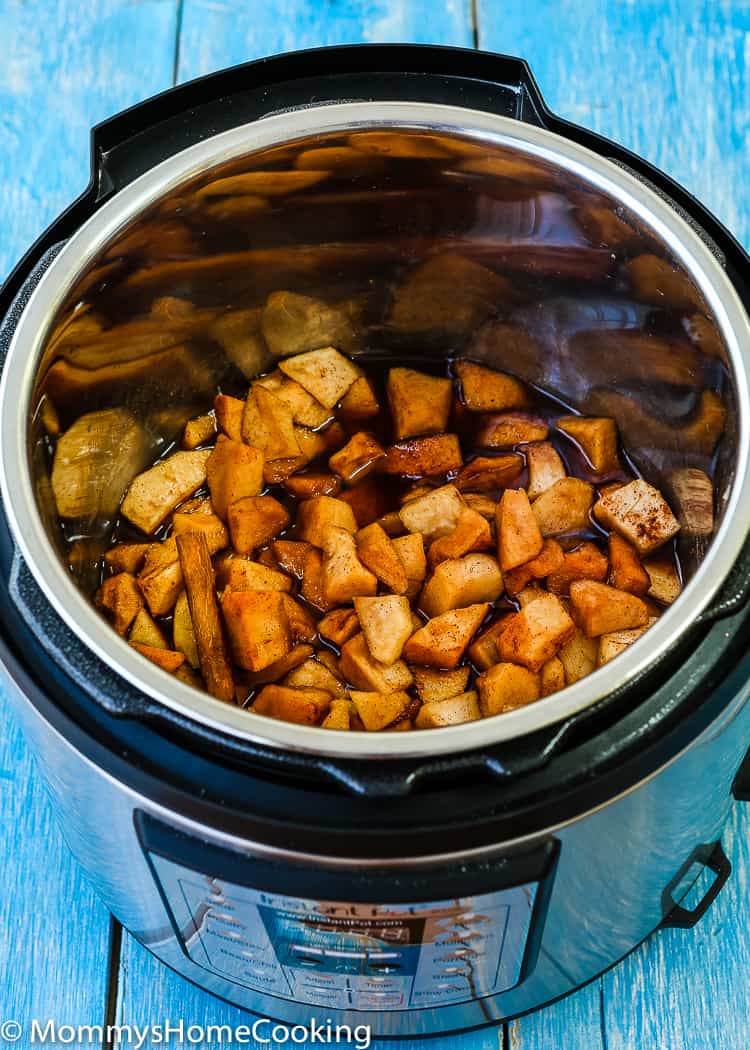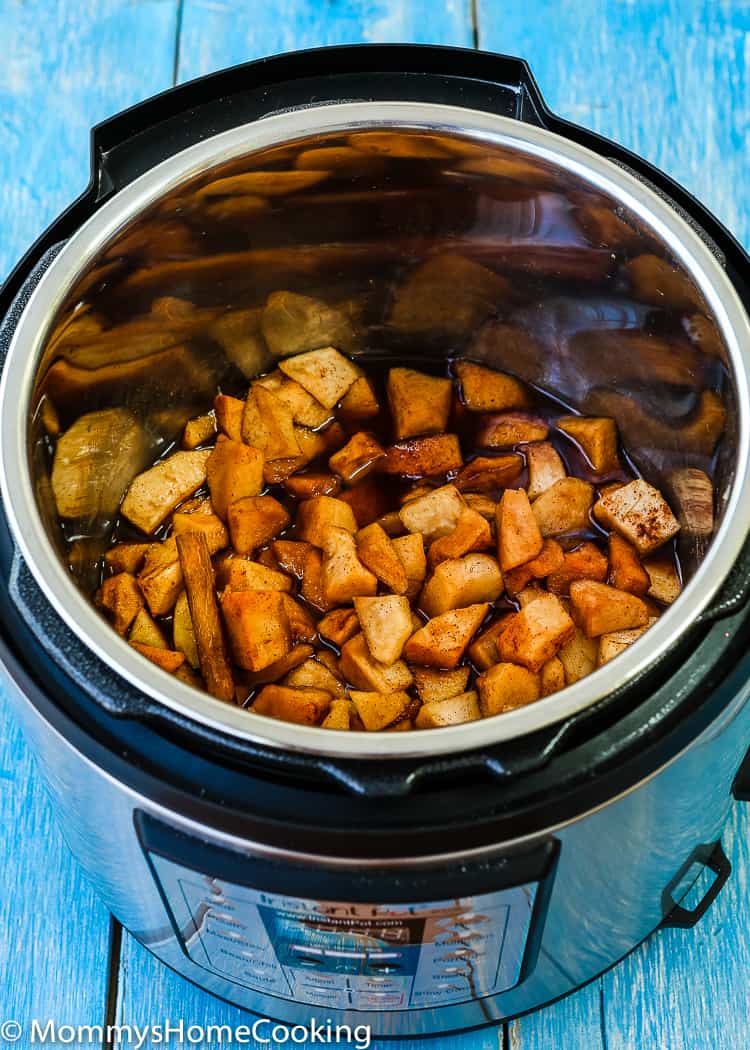 My recipe was inspired by Instant Pot Miracle Cookbook. I LOVE this book. Thank Goodness we finally have an OFFICIAL book from the makers of Instant Pot.
I have been testing a few recipes and the times and cooking methods are really accurate.  So, if you are looking for some Instant Pot inspiration check it out.
LOOKING FOR MORE INSTANT POT RECIPES?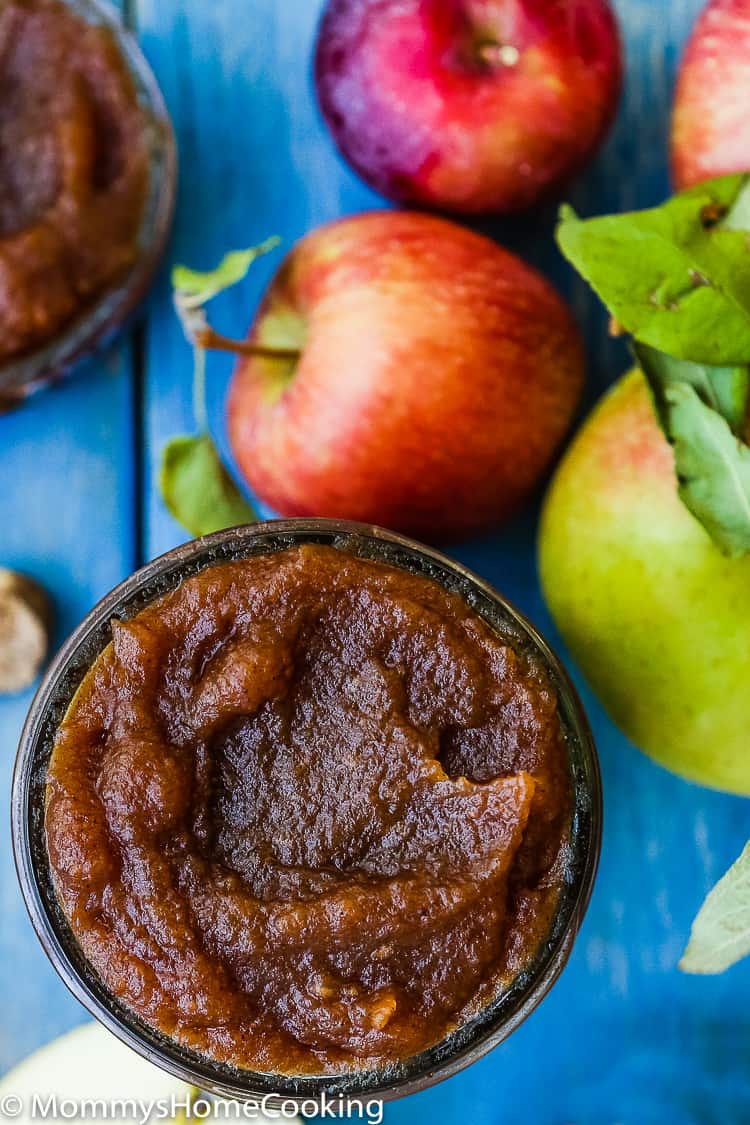 This recipe makes about a pint (2 cups) worth of yummy apple butter, which keeps really well, so you can pull it out to use for weeks.
Jar this up and pass out to your family and friends.
You'll be their hero.
Happy Cooking!!!

---
Love what you see? Subscribe to Mommy's Home Cooking so you'll never miss a recipe! Follow along on Instagram, Pinterest, Google+, Twitter, and Facebook for more fun! 
????When you make this recipe, be sure to snap a photo and hashtag it #MommysHomeCooking. I'd love to see what you cook!
*Disclosure: I received a courtesy copy of this book. I did not receive monetary compensation.
* *This post contains affiliate links, thank you for the support in keeping Mommy's Home Cooking up and running!