These Instant Pot Crispy Pork Carnitas are flavorful, tender, juicy, zesty, and they could not be easier to make! Toss it all in your Instant Pot, let it cook, and listo! These are great to make tacos, tostadas, sandwiches, sliders, arepas and more. Whole30 compliant.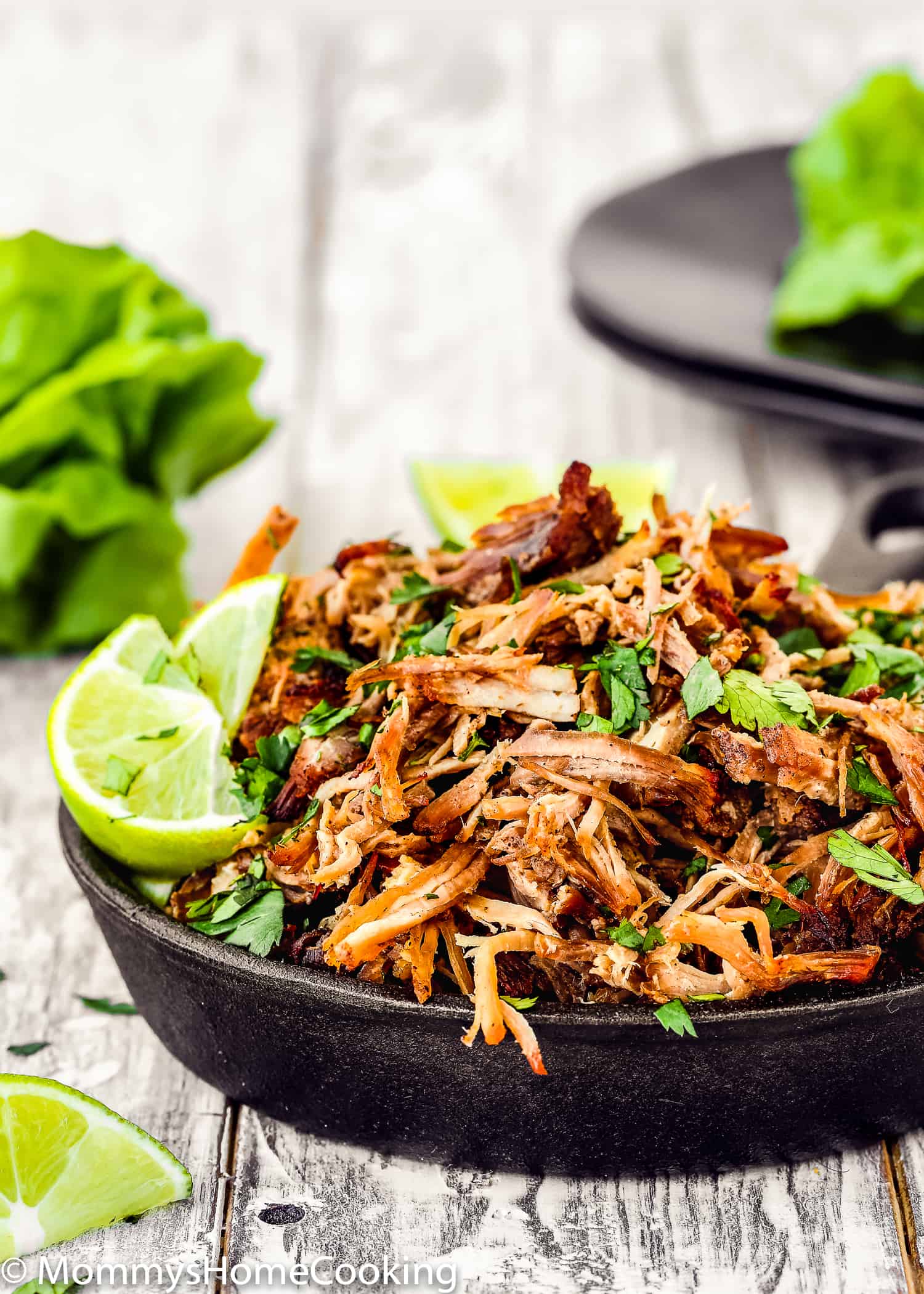 We all could use more Instant Pot recipes in our lives… am I right? This Instant Pot Crispy Pork Carnitas recipe is awesome!
One of the things that I love most about this recipe is that It could not be easier.  
Yes…
Toss it all in your Instant Pot, let it cook, and voila!
You're rewarded with the most flavorful, tender, juicy, and zesty pork carnitas. Plus, it's great for feeding a crowd. I'd say this recipe is the total package!
These Instant Pot Crispy Pork Carnitas are great to make tacos, tostadas, sandwiches, sliders or arepas.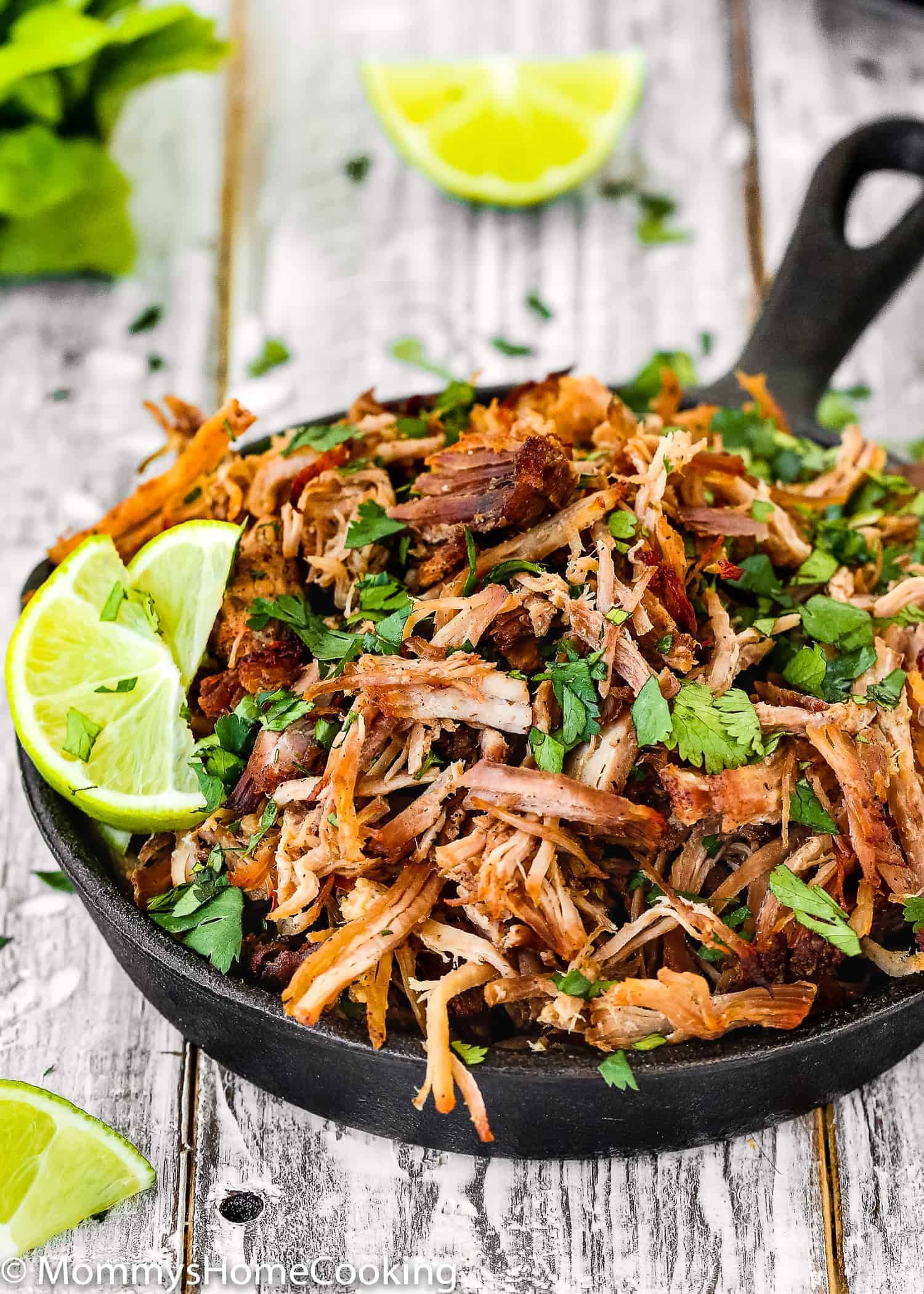 How do I make pork carnitas in the Instant Pot?
Rinse and pat dry pork with a paper towel. Combine oil, salt, pepper, oregano, garlic powder, onion powder, cumin, cinnamon and minced garlic. Add pork and toss to coat. Add orange juice, lime juice, chicken stock, bay leaves and onion into the Instant Pot. Mix to combine. Secure lid and close pressure-release valve. Select Meat/Stew adjust to more (45min). When the time is over, let the pressure release on its own for 15 minutes. Then, carefully turn the valve to "Venting," to release any extra pressure that might still be in there. Then remove the lid. Press "cancel". Use 2 forks to shred the pork. Serve.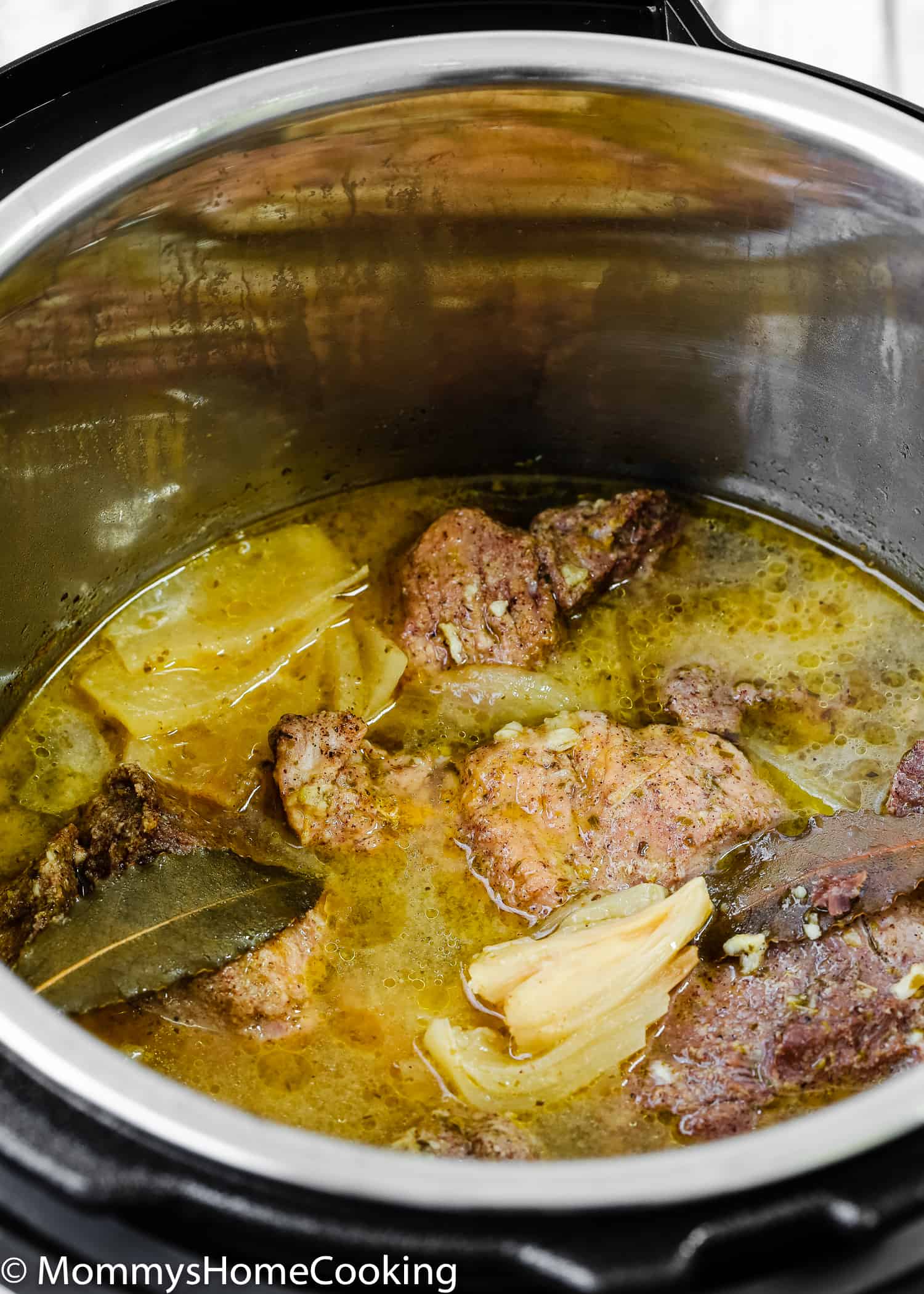 What kind of meat is the best to make pork carnitas?
The best meat for carnitas is pork shoulder or pork butt. it is important to highlight that pork shoulder or butt are the same thing, a cut of meat from the same section of the pig: the shoulder.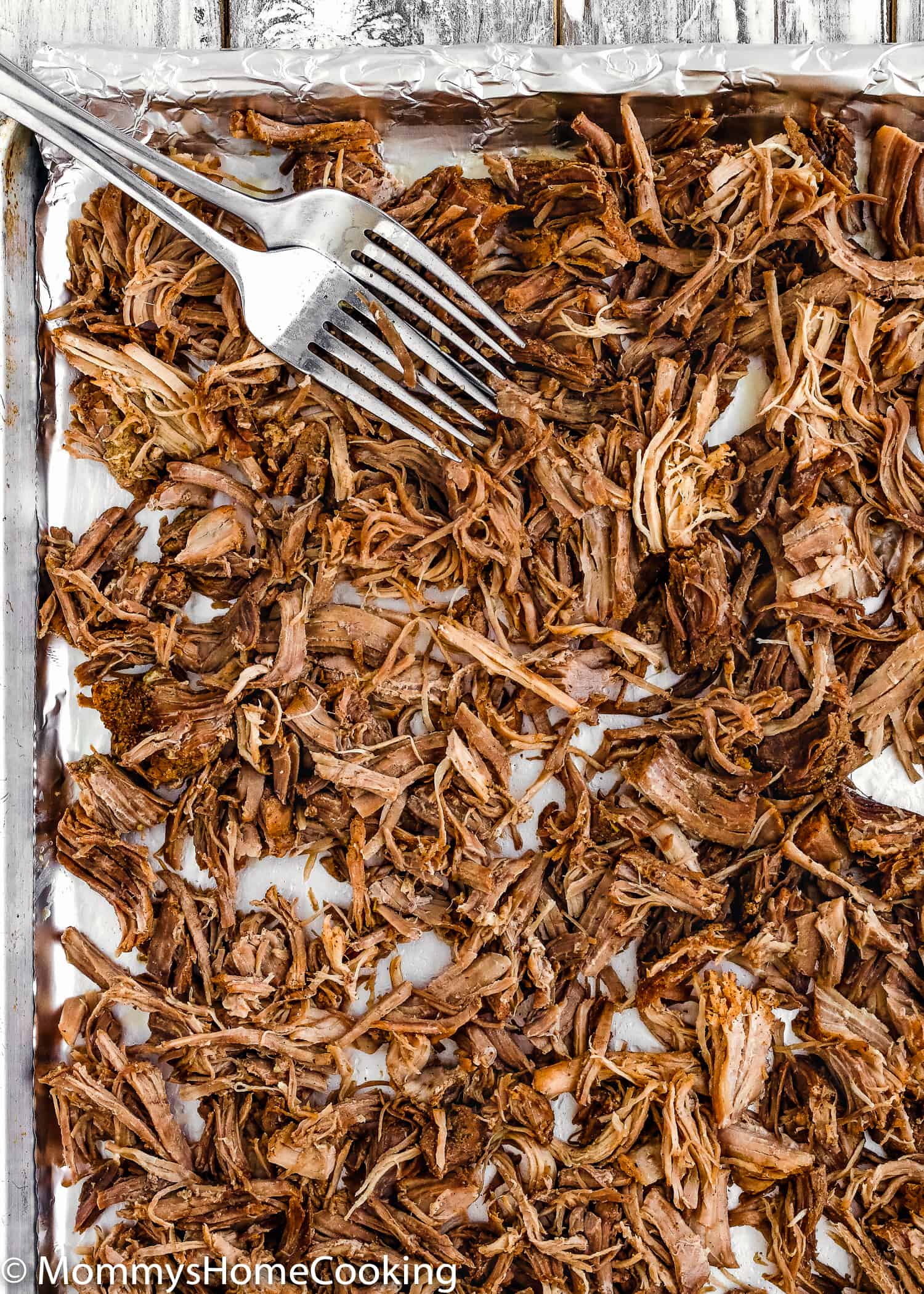 How do I crisp up carnitas?
You can crisp up carnitas in the oven or on the stove:
Oven: Preheat oven to 450º F and position one of the oven racks into the center of the oven. Line a baking pan with foil for easy cleanup later, if desired. Spread pork into an even layer. Add ¼ – ½ cup of the cooking liquid to the shredded pork to moisten. Bake pork for 5 – 10 minutes, or until it reaches the desired crispiness level.
Stove: Heat about 1 tablespoon of oil in a nonstick pan or cast-iron skillet over high heat. When the oil is hot, add pork in batches and sear until just crisp. Add about 1/4 cup of the cooking liquid and continue cooking until the liquid reduces down and the meat is nice and crispy.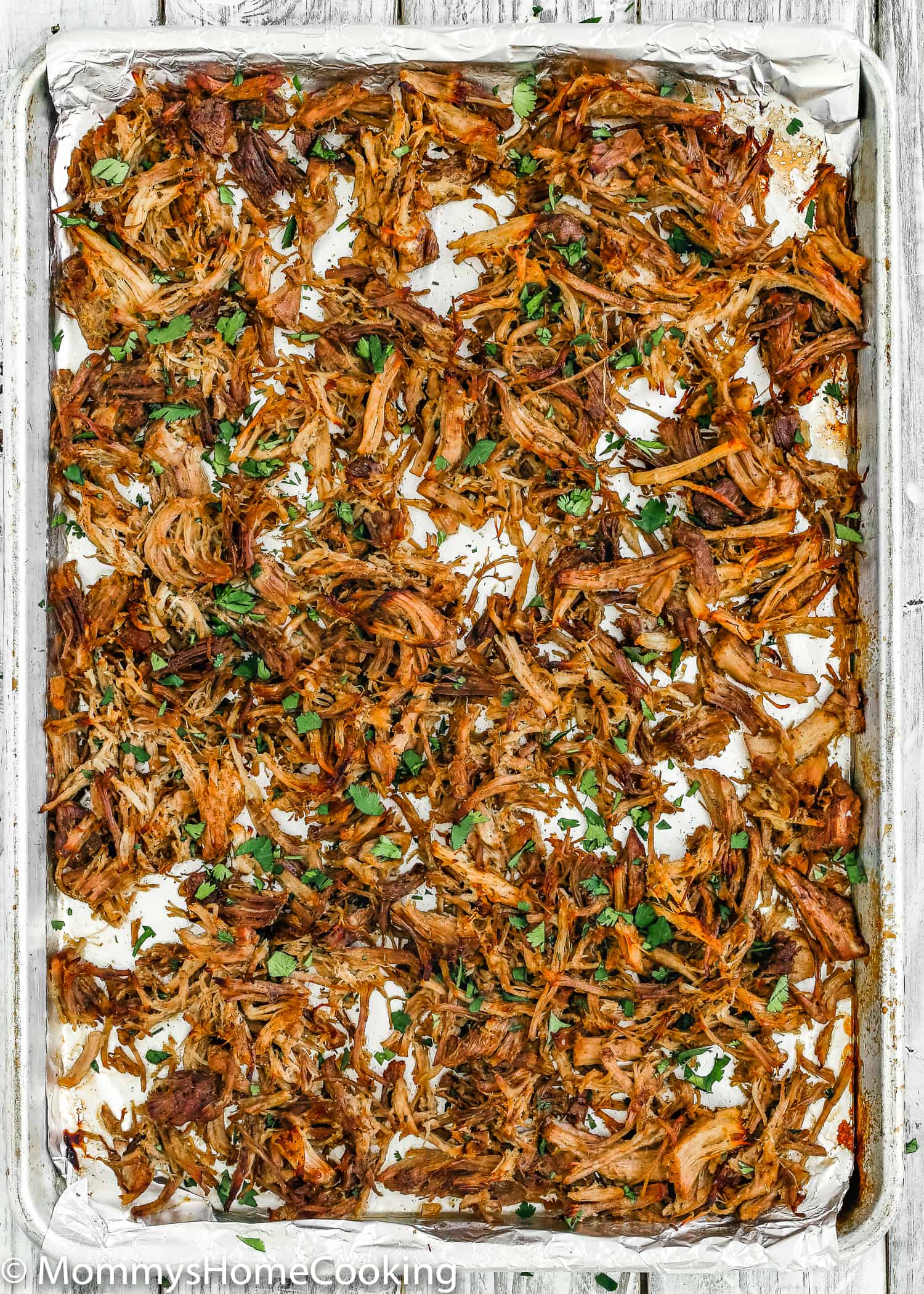 How to serve pork carnitas.
Carnitas are so versatile, you can fill tacos, burritos, quesadillas, tostadas, arepas, or use them as a topping for nachos!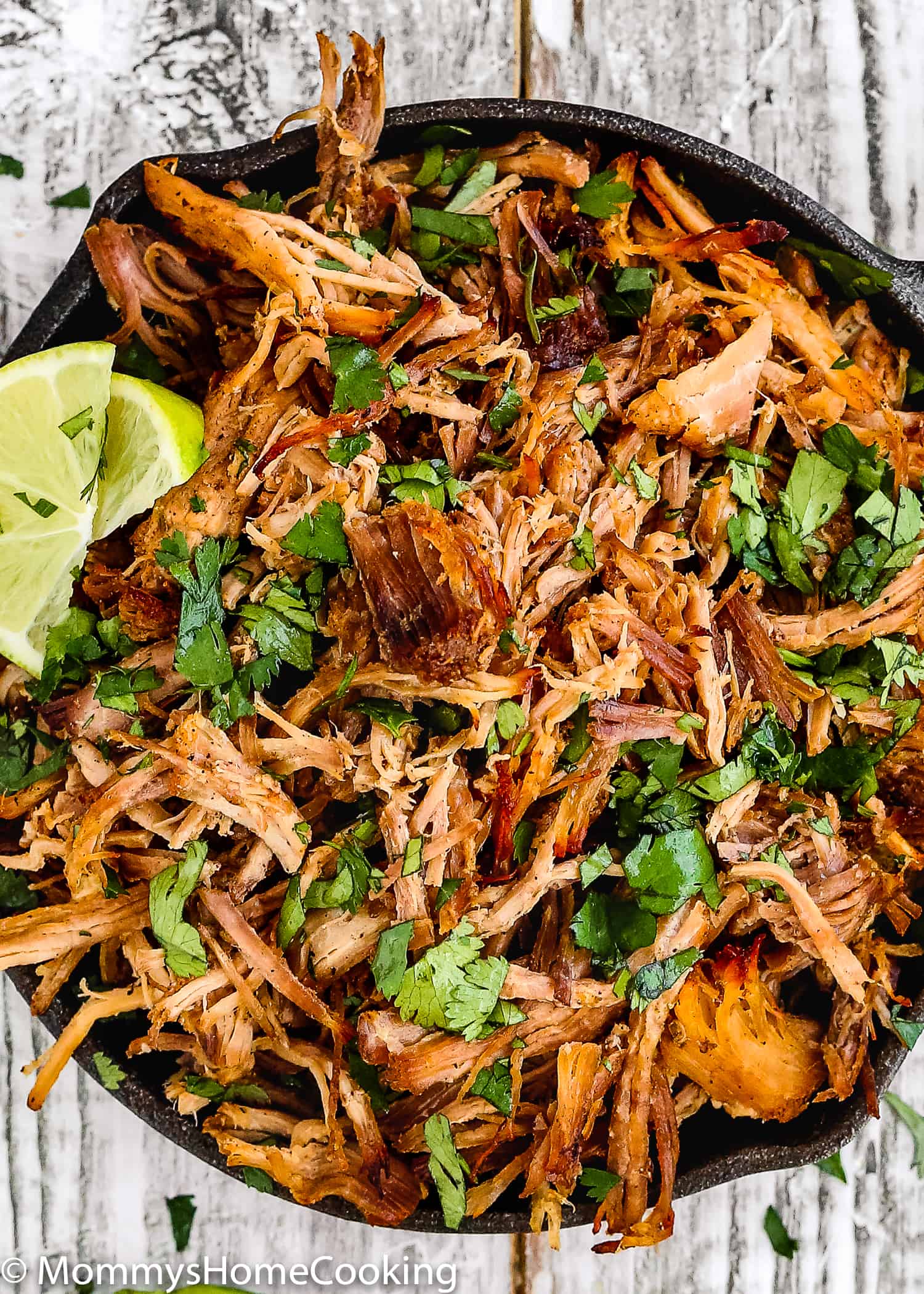 Looking for more Instant Pot recipes?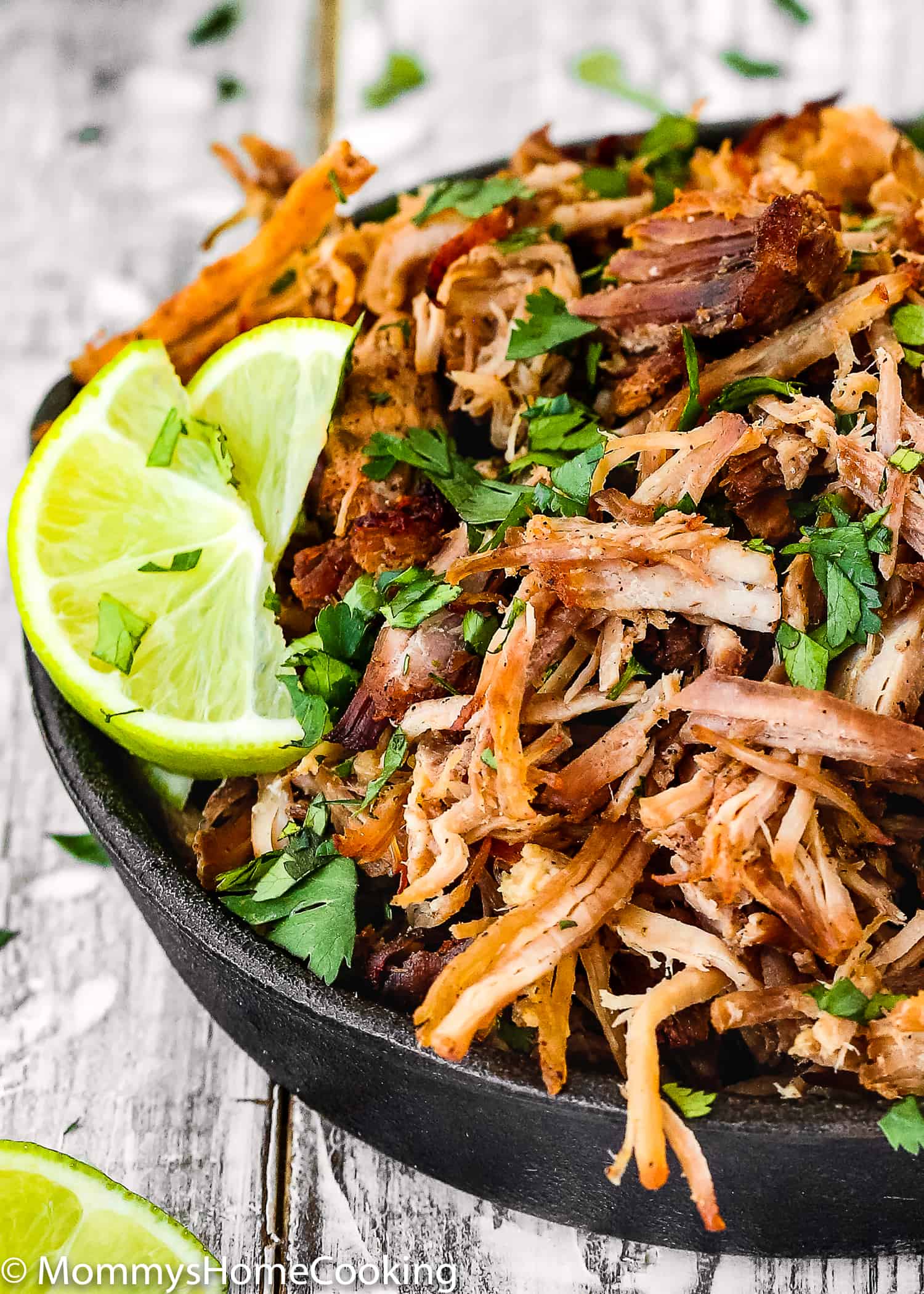 This is a foolproof recipe!
Super delicious, crowd-pleasing, and incredibly easy. Does it get better than that?
Happy Cooking!!!

---
Love what you see? Subscribe to Mommy's Home Cooking so you'll never miss a recipe! Follow along on Instagram, Pinterest, Google+, Twitter, and Facebook for more fun! 
📱When you make this recipe, be sure to snap a photo and hashtag it #MommysHomeCooking. I'd love to see what you cook!
* This post contains affiliate links, thank you for the support in keeping Mommy's Home Cooking up and running!