These Instant Pot Barbecue Ribs are sticky, saucy, savory, sweet, and sooo tender. Fall-off-the-bone tender. They are done in 30 minutes, with just 5 ingredients.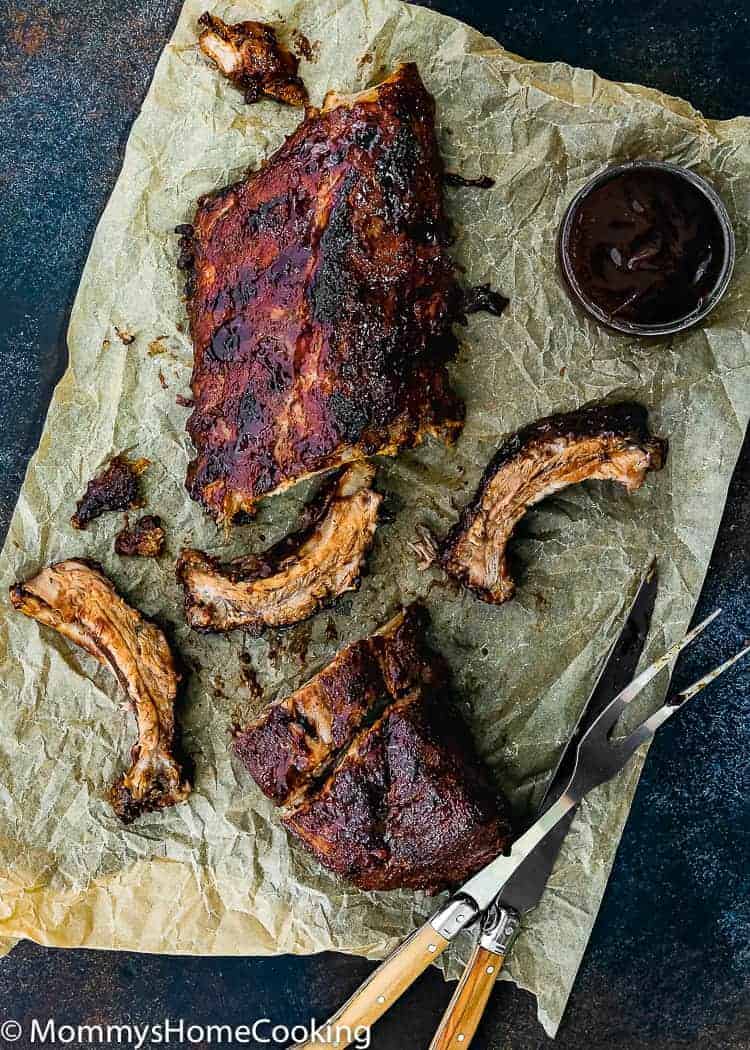 Baby back ribs have been one of my favorite comfort food for years now, so I started making them at home. But to be honest, sometimes the outdoor grilling isn't an option so I decided to try to make them in the Instant Pot.
The Instant Pot Barbecue Ribs turned out finger-lickin' good!
The best part is that they are steamed to perfection in minutes, not hours!!
At first, I was a bit worried that they wouldn't get nice and crunchy and brown, but magic happens after a few minutes under the broiler.
They turn into these gorgeous looking, tender, fall-off-the-bone perfection!!
Are you ready for Father's Day? I didn't realize until a few days ago that Father's Day is this Sunday. So, if Father's Day has snuck up on you and you need ideas for your menu, these ribs are perfect!!
Sooo good, there are not enough words to describe.
The beauty of this recipe is that these ribs are done in the Instant Pot. The result is a delicious, succulent, fall-off-the-bone rib meal.
Then you only need to smother the ribs with plenty of BBQ sauce and throw 'em on the broil to get that beautiful char and smoky flavor. This recipe is super convenient when outdoor grilling isn't an option, but you still want to satisfy your craving for BBQ.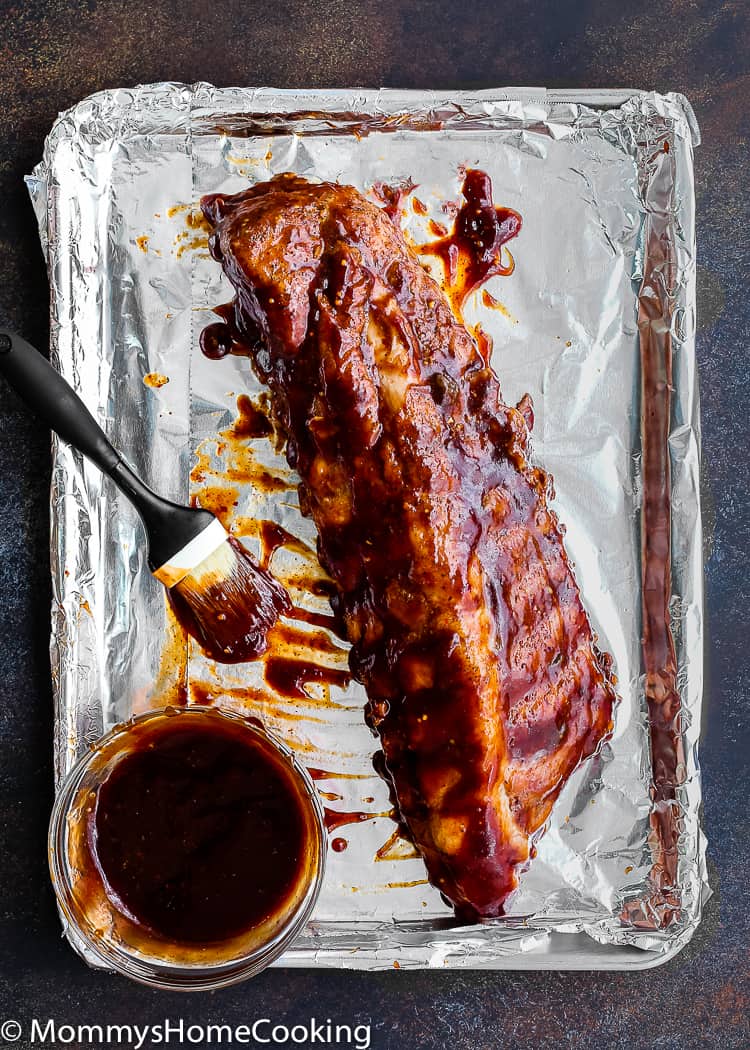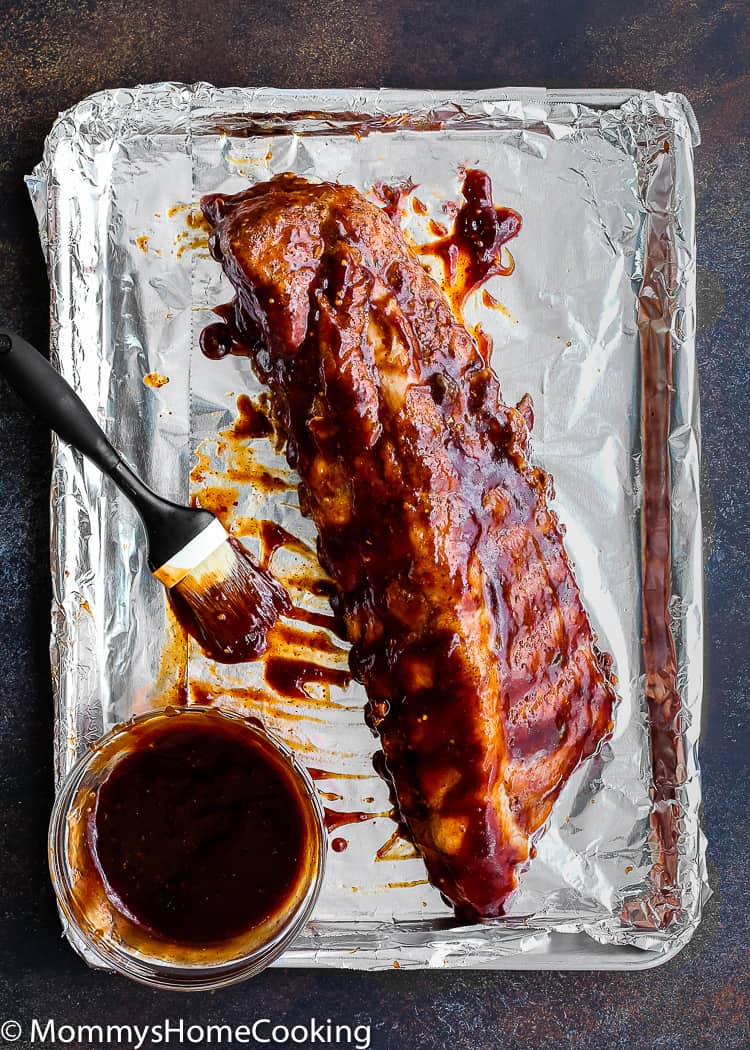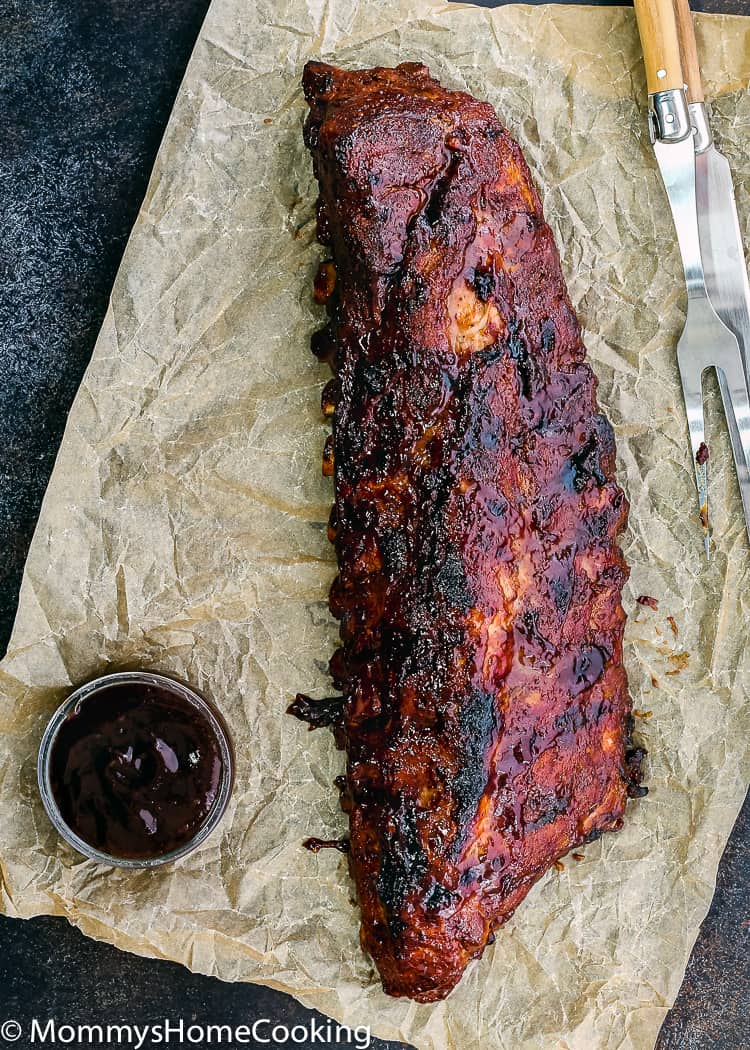 ↓↓↓Check out the video ↓↓↓
These ribs are serious.  Fall-off-the-bone serious.
Now, go make these!!
Happy Cooking, Happy Father's day!!!

---
Love what you see? Subscribe to Mommy's Home Cooking so you'll never miss a recipe! Follow along on Instagram, Pinterest, Google+, Twitter, and Facebook for more fun! 
When you make this recipe, be sure to snap a photo and hashtag it #MommysHomeCooking. I'd love to see what you cook!
* This post contains affiliate links, thank you for the support in keeping Mommy's Home Cooking up and running!