This Venezuelan Shredded Beef recipe is amazing! It's tender, juicy and so flavorful. Make a big batch and you can have something different with it for days.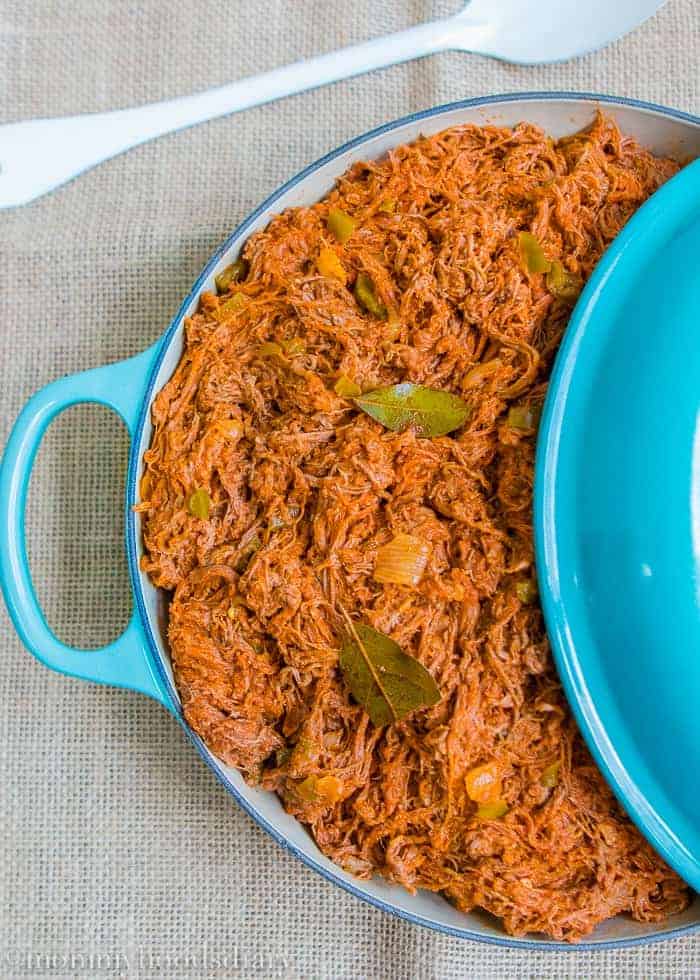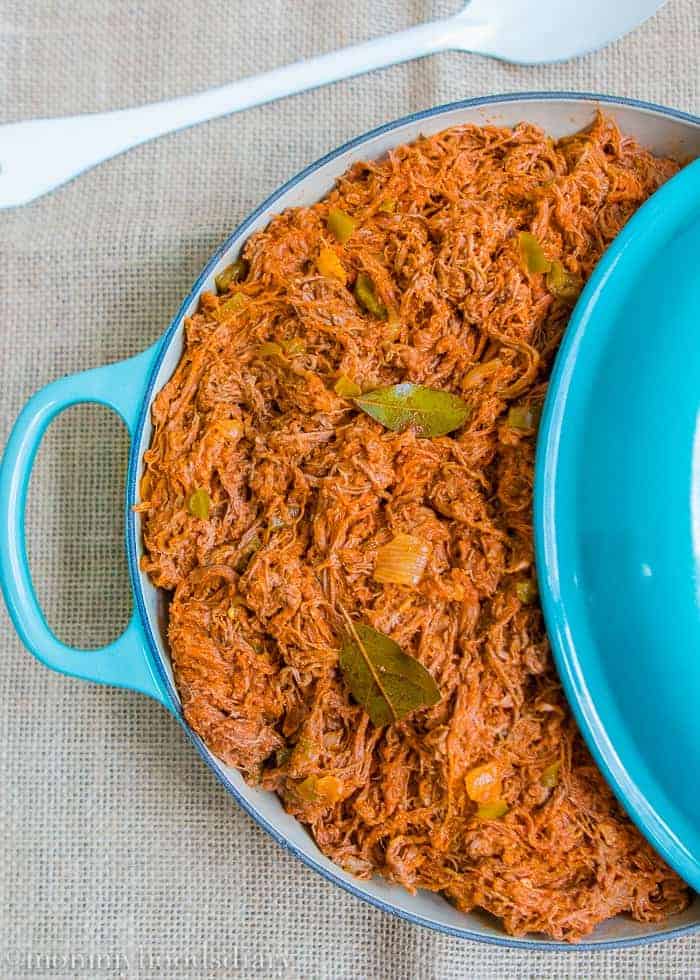 This past weekend my native country Venezuela celebrated its Independence Day. It's sad to say but today, over 200 years later, my beautiful country is fighting to achieve their freedom again. It is extremely difficult for us to see how the situation has deteriorated in recent years. It is even harder knowing that our family, who still lives there, has to struggle, every day, with the simplest things like buying food. Even though, we LOVE and celebrate our adopted country, which has given us so many wonderful things, our hearts aches for Venezuela.
Politics really sucks!
But for me, Venezuela is much more than the unfortunate circumstances in which it lives now. It is the country of my birth, my family, my childhood, my memories and my loves. I hope and pray to see it free and prosperous again very soon.
As a tribute to my beautiful Venezuela today I share my recipe for Carne Mechada!
The shredded beef is part of Venezuela's national dish "Pabellon Criollo"; which consists of shredded beef, black beans, white rice and fried plantains. Usually, this dish is accompanied by arepitas and white cheese. This dish is a hearty combo. Some people even add a fried egg over the rice, but I've never eaten it like that.
Seriously, this meat is delicious!
Juicy and full of flavor…Super good.
When I prepare it I always double the recipe, and if there are leftovers, I freeze it, and then we eat it with arepas or I make empanadas.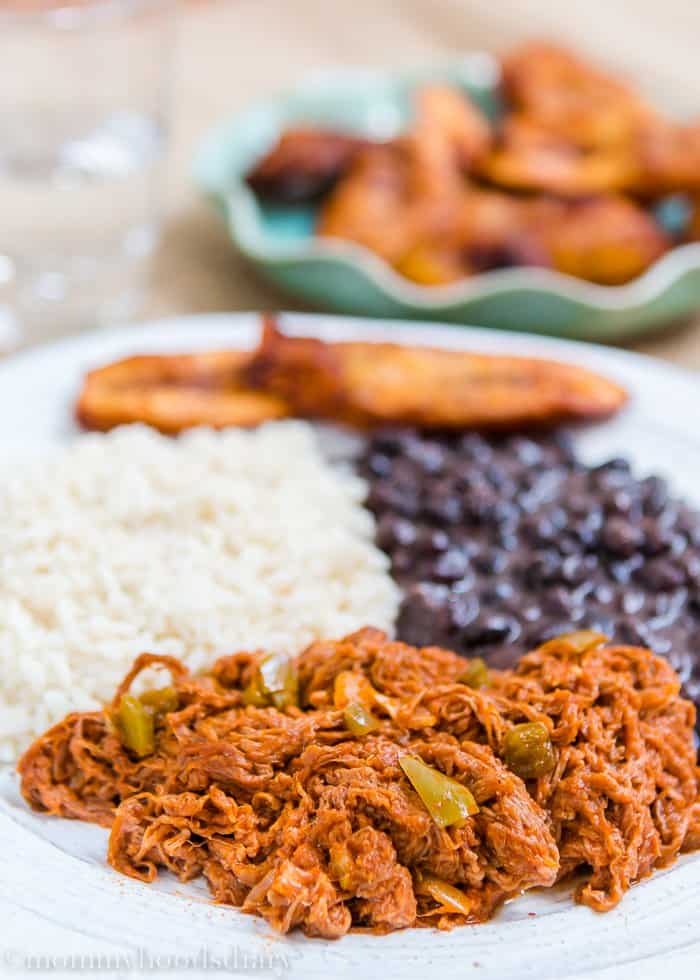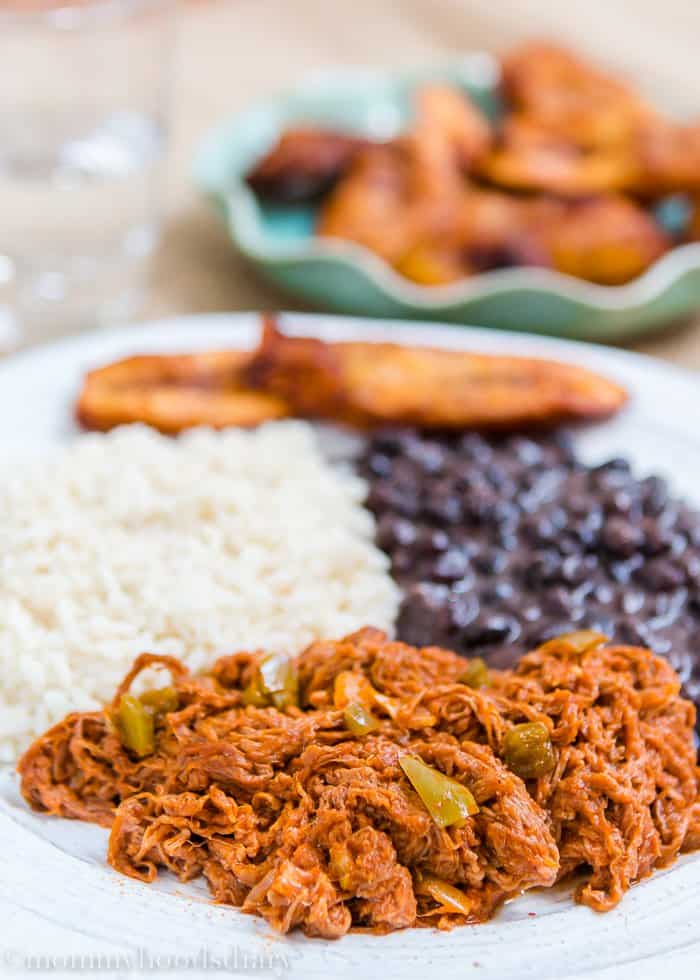 Love what you see? Subscribe to Mommy's Home Cooking so you'll never miss a recipe! Follow along on Instagram, Pinterest, Google+, Twitter, and Facebook for more fun! 
????When you make this recipe, be sure to snap a photo and hashtag it #MommysHomeCooking. I'd love to see what you cook!