Start your morning with a pumpkin-inspired breakfast bowl topped with this homemade Pumpkin Quinoa Granola! It's Super easy to make, way more delicious than the stuff you buy at the store.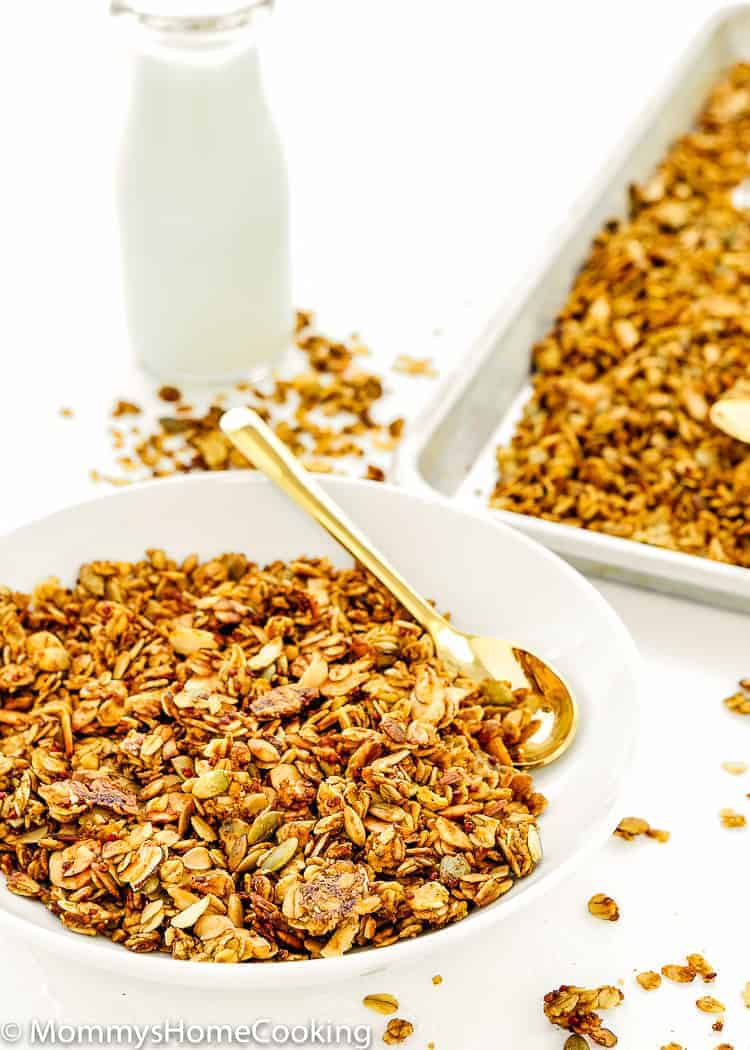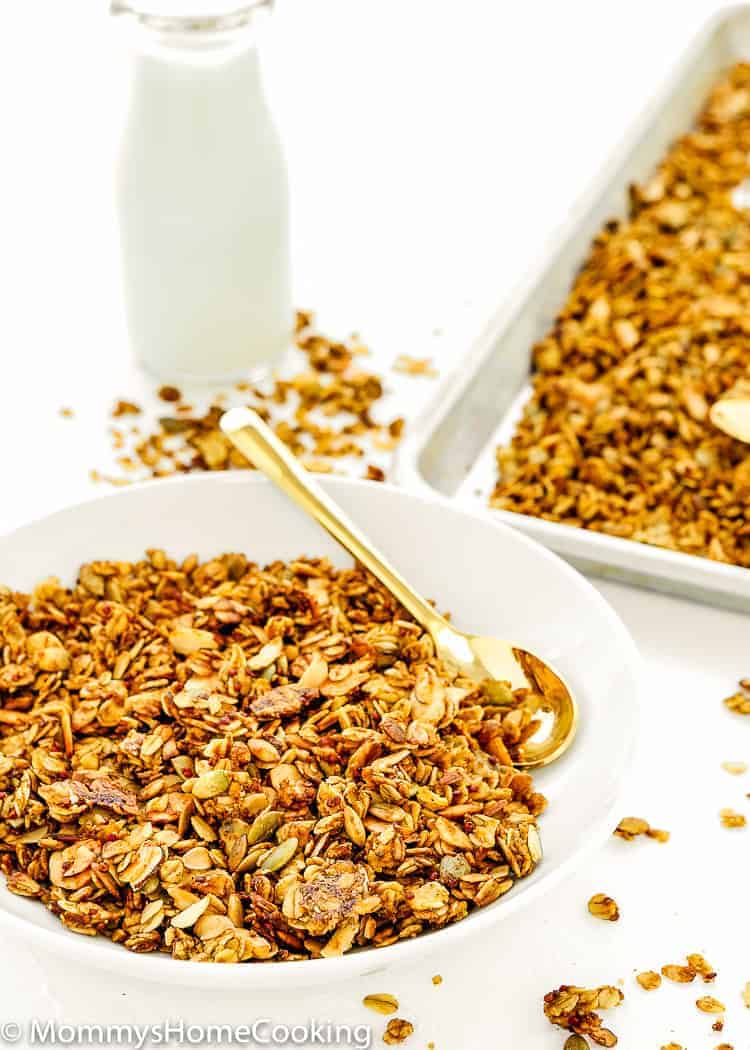 Allow me to introduce you to the new rockstar of our morning breakfasts/snacks…Pumpkin Quinoa Granola!!
To honor the beautiful fall weather we're finally having around here in Virginia, I'm decided to share my favorite granola recipe, that tastes like my favorite fall flavor. Mmmm, pumpkin.
I don't know about you guys, but I love to munch on homemade granola because I know exactly what went into them. I also LOVE the fact that granola can be kept in a sealed container for up to 3 weeks or so, making it a fantastic pantry staple to have on hand.
This Pumpkin Quinoa Granola recipe is D.E.L.I.C.I.O.U.S, super easy to make and budget-friendly. So, save yourself money and make it, don't buy it.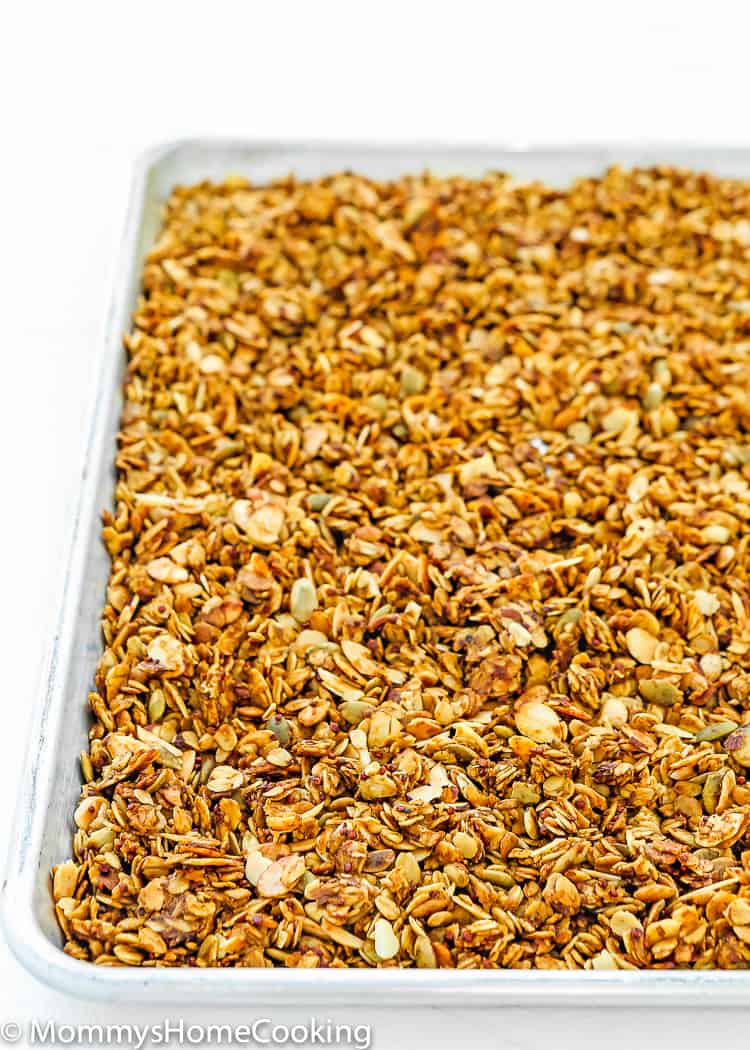 I use good old fashioned rolled oats, and Pumpkin seeds and uncooked quinoa, which add protein, nutrition, and a wonderful toasty flavor. This Pumpkin Quinoa Granola is naturally-sweetened with brown sugar and pure maple syrup (instead of sugar).
Here are some variations you can apply to this recipe:
Add your favorite dried fruit, such as cranberries, apricots, or raisins.
Substitute almonds for your choice of nuts (pecans, walnuts, hazelnuts, pistachios etc.) Note that pecans and walnuts both burn easily so I would suggest adding them towards the end of the baking time.
Avoid nuts and use seeds instead to make this granola a nut-free treat for allergic peeps.
Add an extra teaspoon of salt for a more intense salty-sweet bite.
If you prefer chunkier granola, don't stir as it breaks up the clusters. Instead, just rotate the baking sheet to ensure even cooking.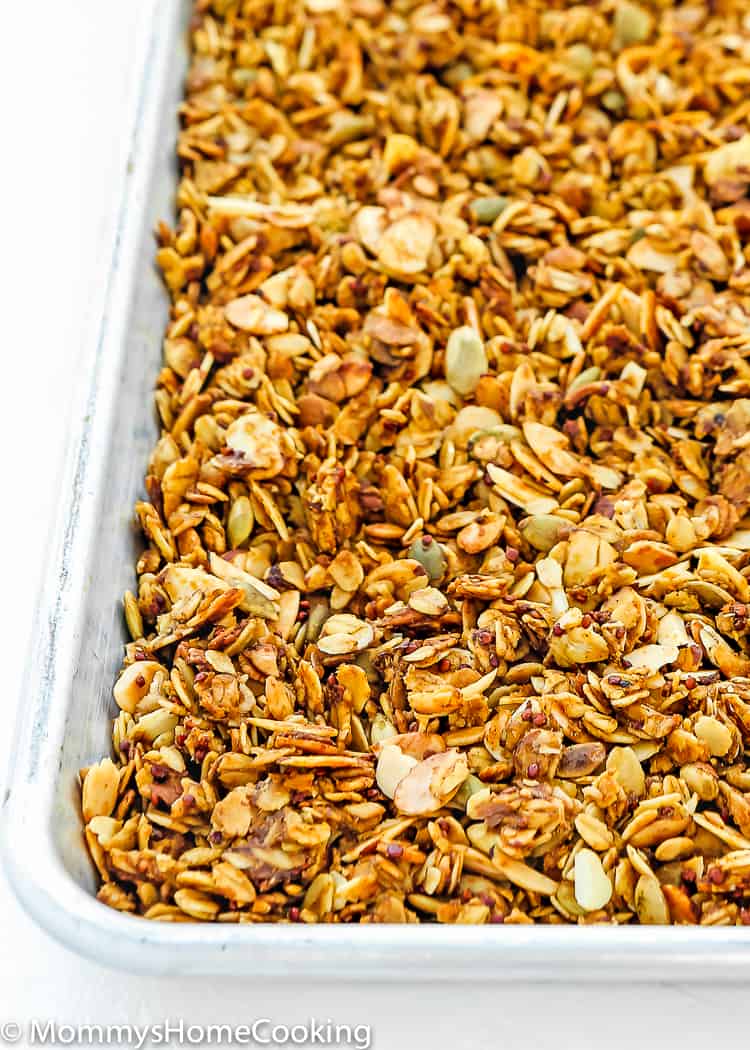 Looking for more oat recipes?
Sprinkle it over yogurt or your favorite smoothie, pour milk over it, or eat it straight as it is…breakfast, snack, or even dessert.
So, cheers to all things pumpkin!
Happy Cooking!!!

---
Love what you see? Subscribe to Mommy's Home Cooking so you'll never miss a recipe! Follow along on Instagram, Pinterest, Google+, Twitter, and Facebook for more fun! 
????When you make this recipe, be sure to snap a photo and hashtag it #MommysHomeCooking. I'd love to see what you cook!
* This post contains affiliate links, thank you for the support in keeping Mommy's Home Cooking up and running!