Fall is here, and that means it's time to indulge in all things pumpkin and apple-flavored. Whether you're a seasoned baker or just looking to satisfy your sweet tooth, these Eggless Dessert Fall Recipes have got you covered.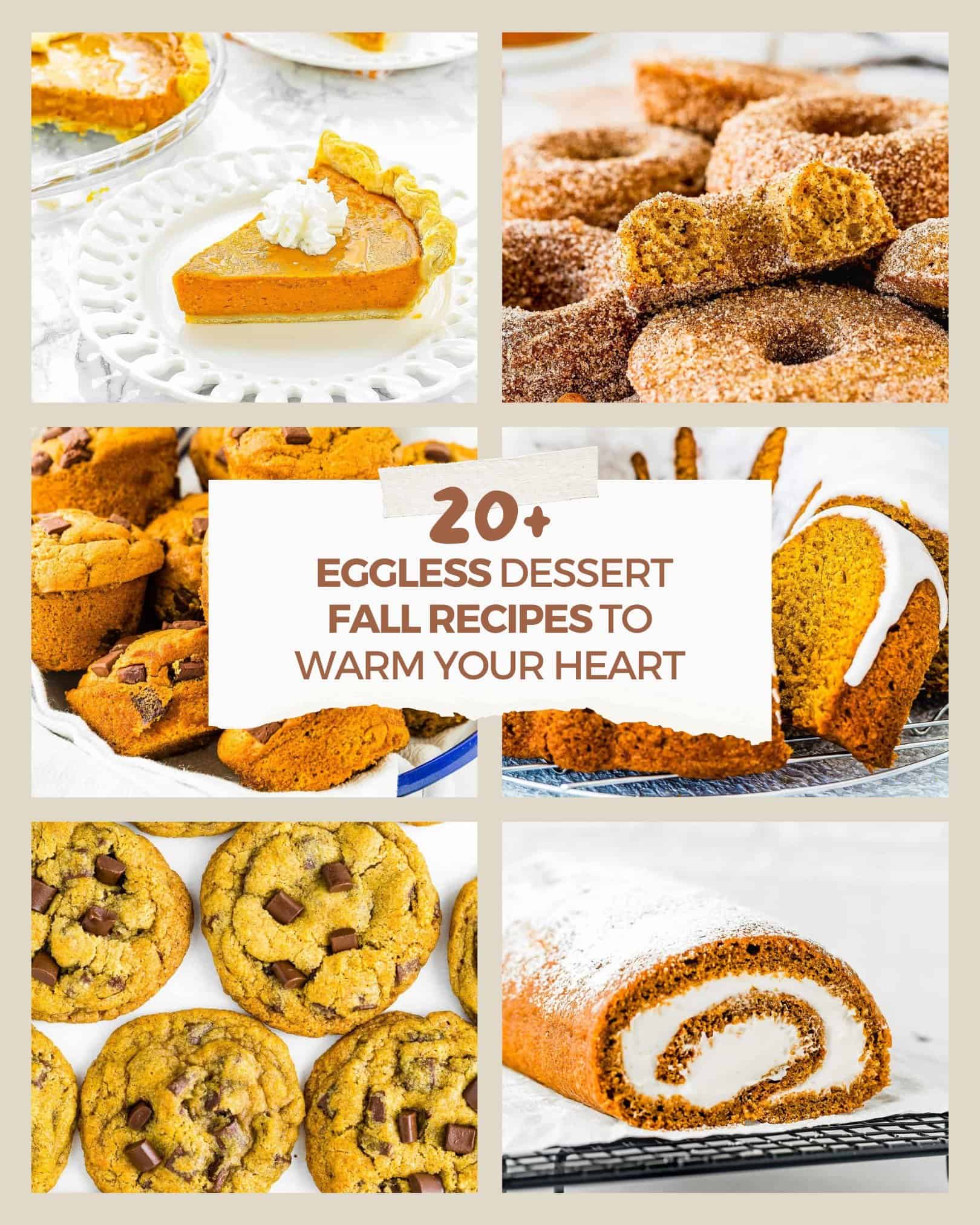 My Eggless Fall Favorites Recipes!
Fall desserts hold a special place in my heart, and there's something undeniably enchanting about the sweet flavors and comforting aromas that fill the air during this season. As the temperatures cool and the leaves turn brilliant shades of red and gold, my love for fall desserts grows stronger.
The abundance of seasonal ingredients is another reason why I adore fall desserts. From plump and juicy apples to the rich, earthy sweetness of pumpkins, the fall harvest provides an array of delicious options. Whether it's a crisp apple crumble or a velvety pumpkin cheesecake, I revel in the opportunity to showcase these ingredients in their full glory.
In conclusion, my love for fall desserts runs deep. From the captivating spices to the bountiful harvest of seasonal ingredients, these treats offer a taste of autumn's magic. They bring people together, create lasting memories, and provide a comforting respite from the chill in the air. Each bite is a reminder of why fall is not just a season; it's a flavor-filled journey that warms both the heart and the soul.
Whether you're allergic to eggs or simply prefer egg-free options, I've curated a collection of my favorite mouthwatering egg-free fall dessert recipes that will delight your taste buds and fill your home with the warm, comforting scents of the season.
1 – Eggless Pumpkin Bread
Start your fall baking journey with this moist and flavorful pumpkin bread. It's the perfect snack or breakfast option.
2 – Easy Eggless Pumpkin Pie
No holiday feast is complete without a classic pumpkin pie. This eggless version is a must-try.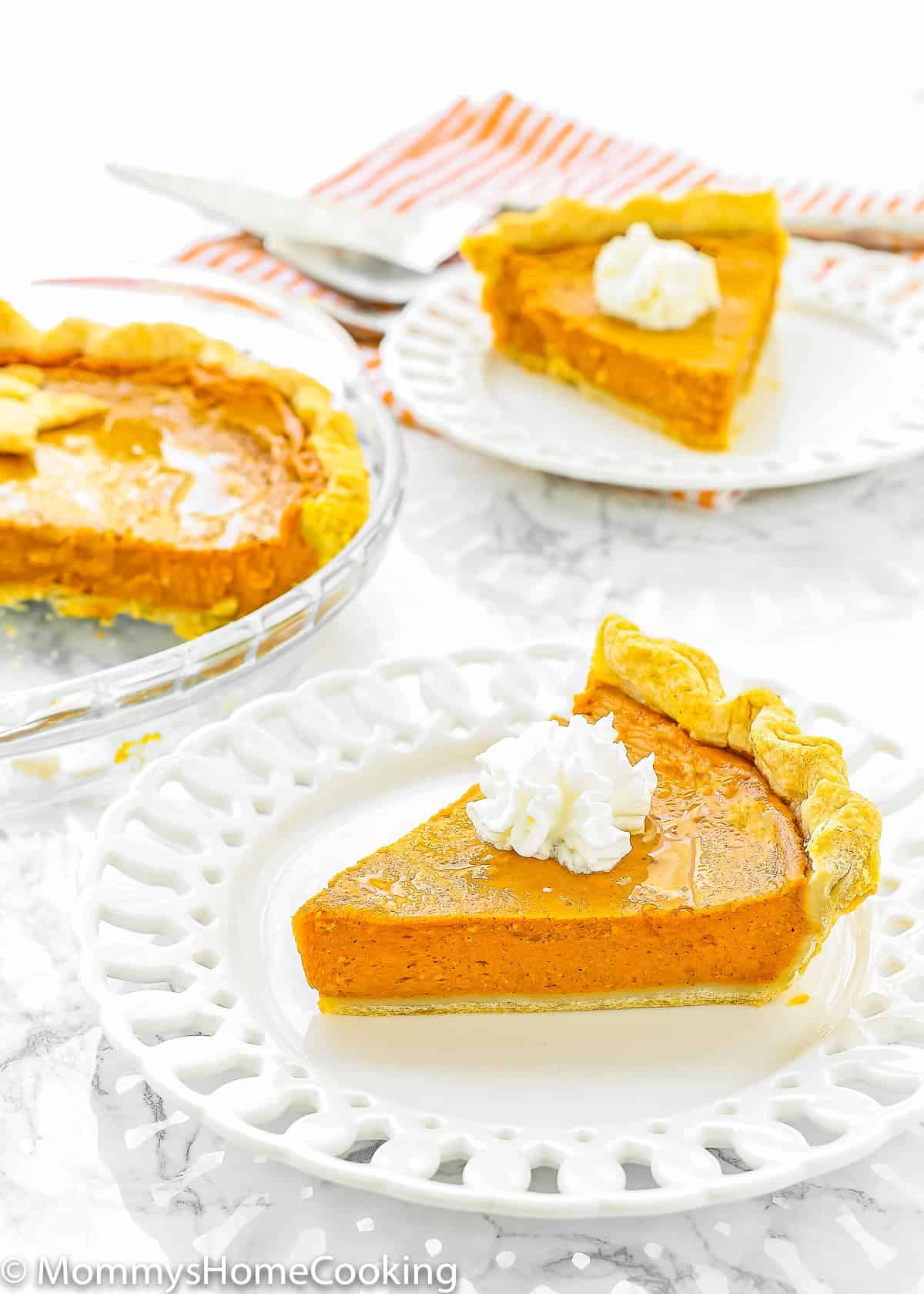 3 – Eggless Pumpkin Roll
Impress your guests with this stunning pumpkin roll. It's a great addition to any fall gathering.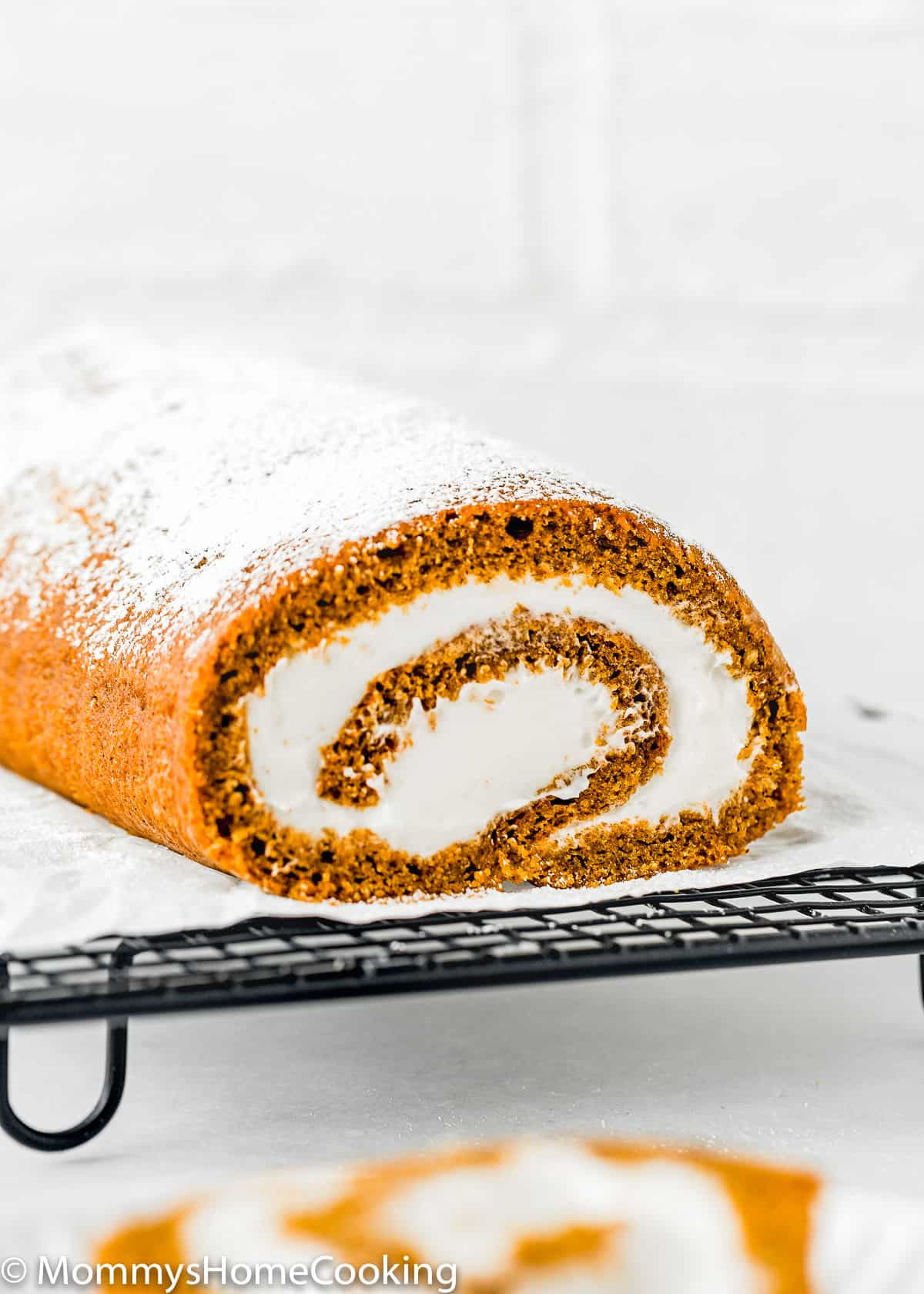 4 – Eggless Pumpkin Scones
Add a twist to your morning routine with these spiced pumpkin scones. They pair perfectly with your favorite cup of tea.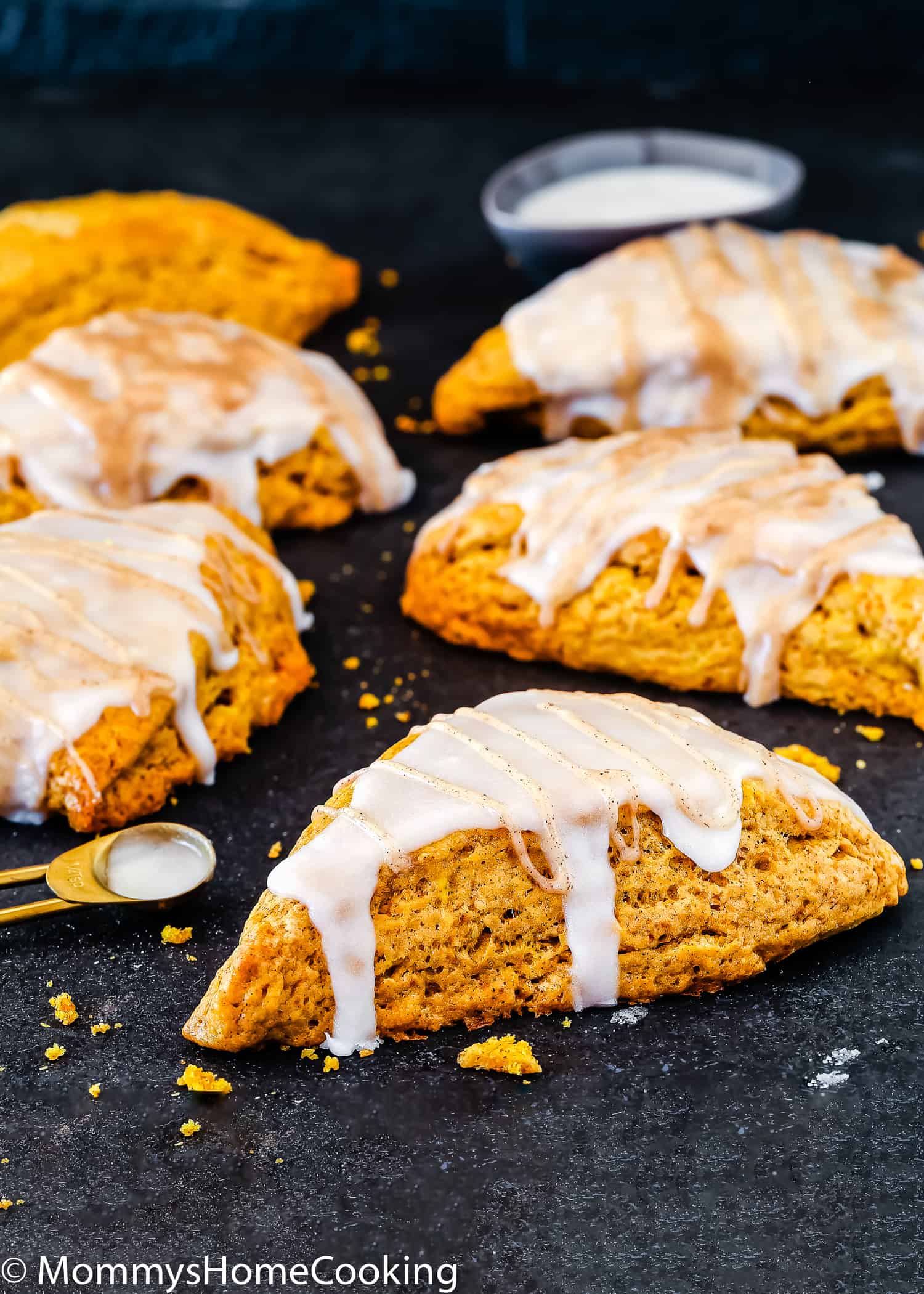 5 – Pumpkin Pie Milkshake Shots
For a fun and unique treat, try these pumpkin pie milkshake shots. They're a delightful way to enjoy pumpkin pie in liquid form.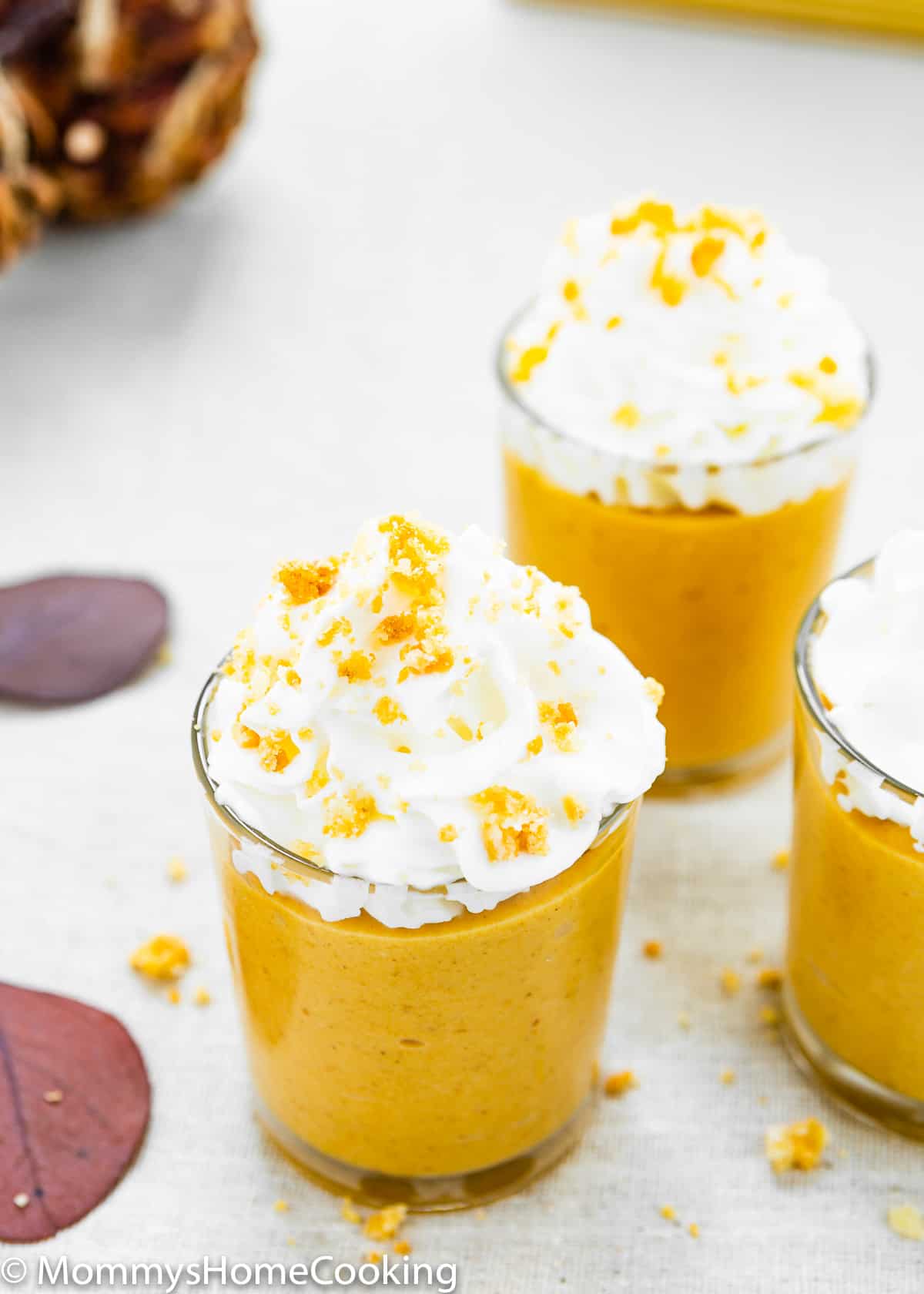 6 – Eggless Pumpkin Cheesecake
Creamy and rich, this eggless pumpkin cheesecake is a showstopper dessert that will have everyone asking for seconds.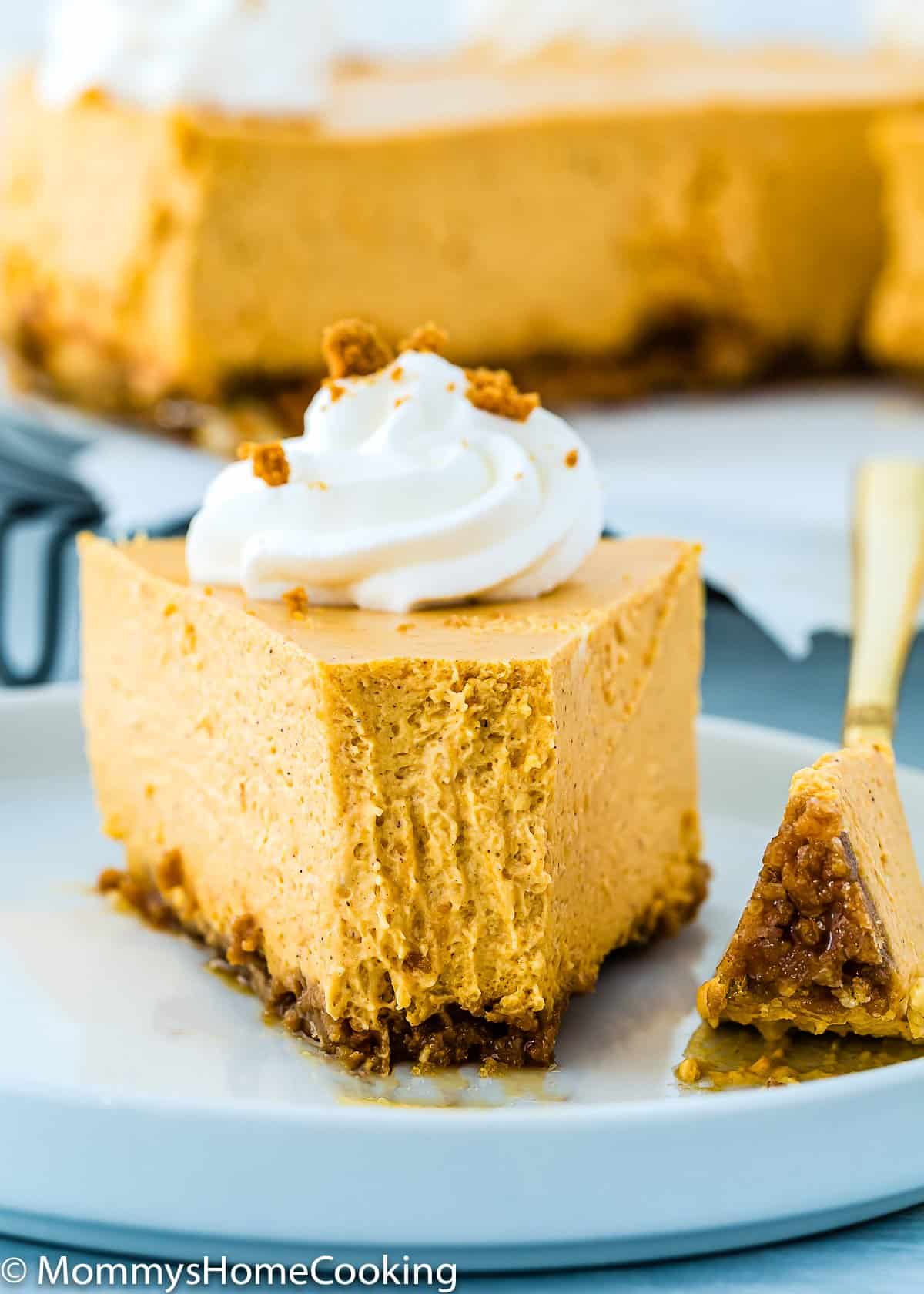 7 – Eggless Pumpkin Cake
This tender and spiced eggless pumpkin cake is perfect for celebrations or as a simple dessert to enjoy with family and friends.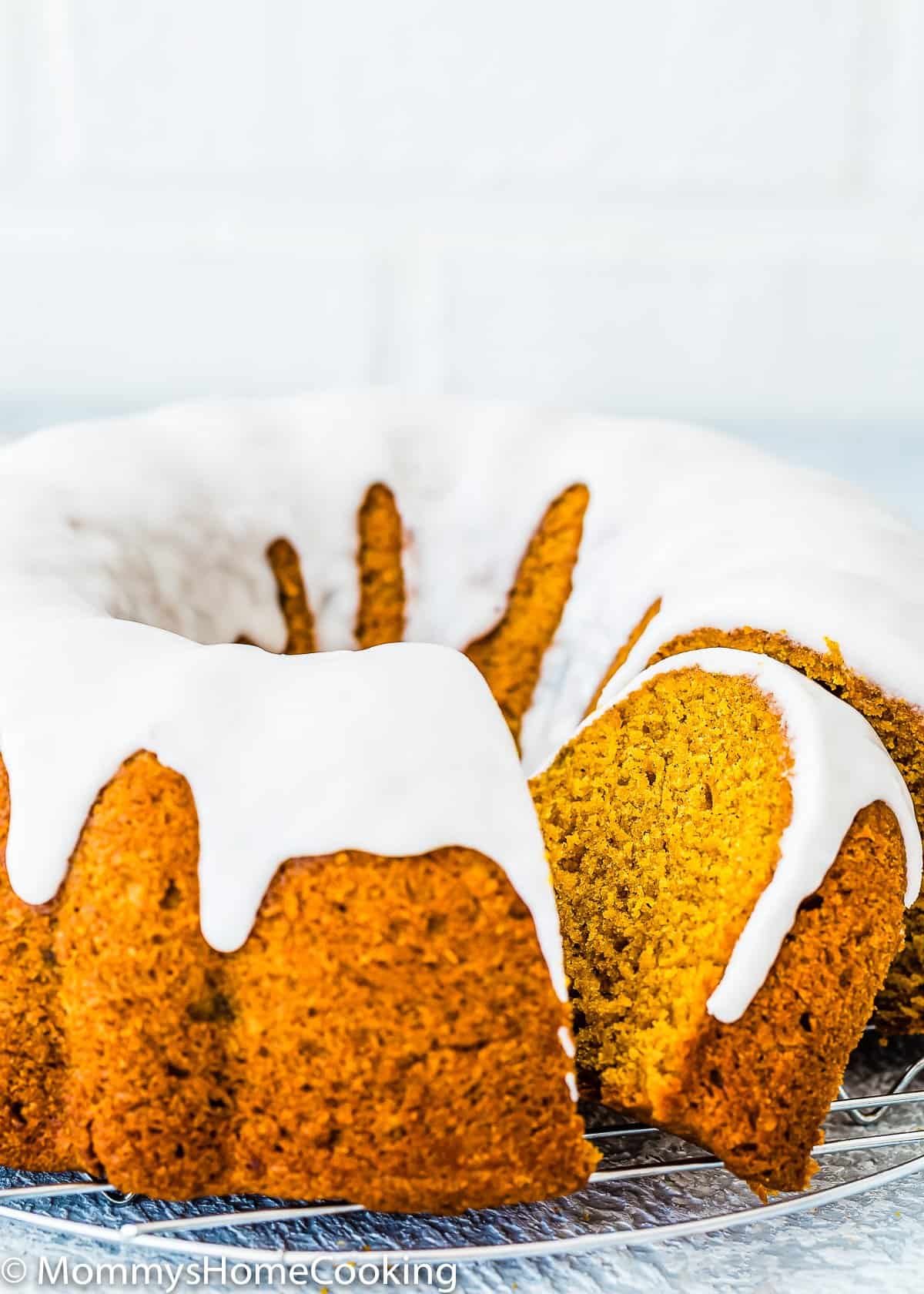 8 – Easy Eggless Pumpkin Dump Cake
Want a dessert that's quick and effortless? This eggless pumpkin dump cake is the answer.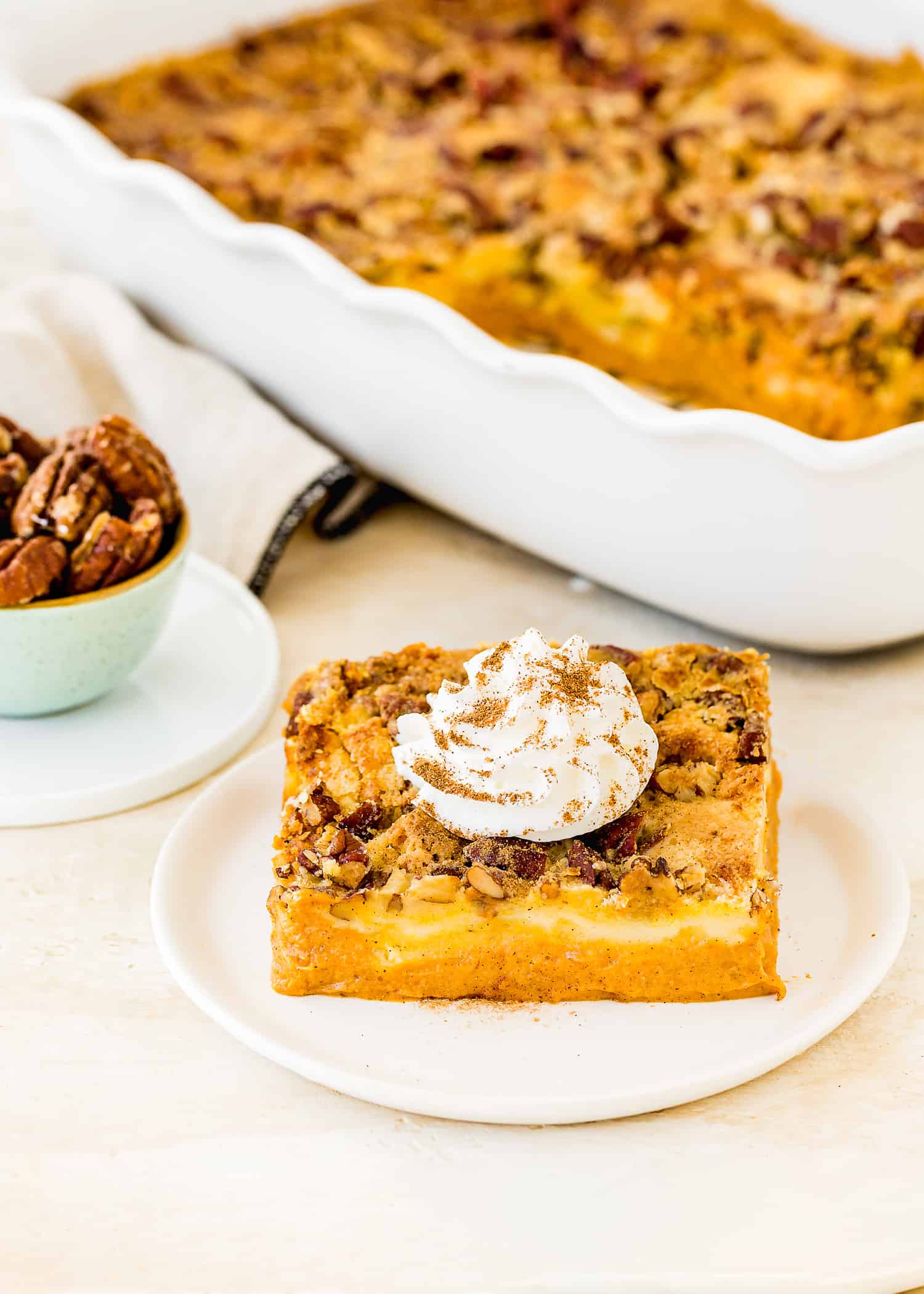 9 – Eggless Pumpkin Muffins
Start your day right with these moist and flavorful eggless pumpkin muffins. They make the perfect on-the-go breakfast.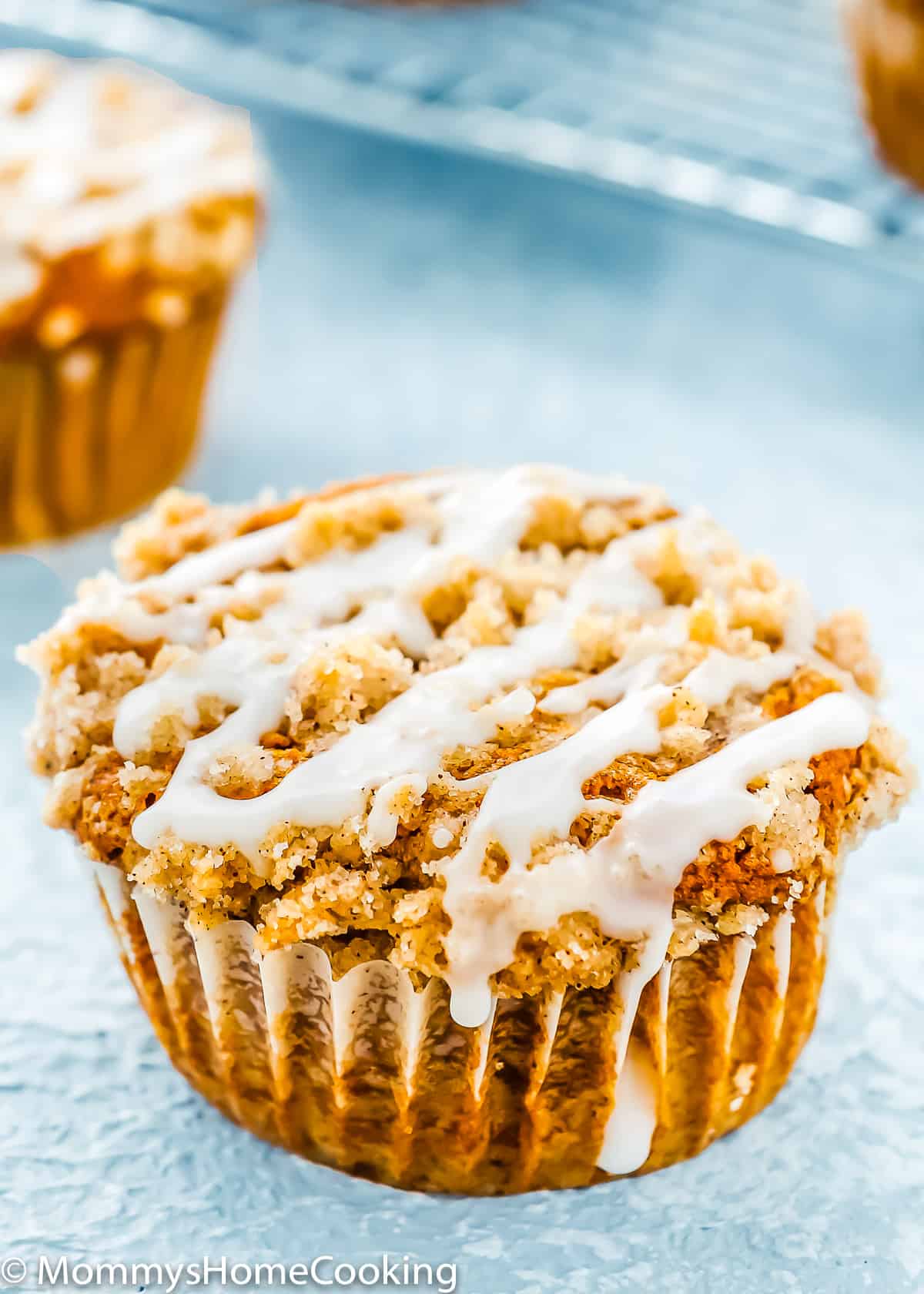 10 – Chocolate Chip Pumpkin Bread in a Mug
When you're craving a single-serving treat, try this chocolate chip pumpkin bread in a mug. It's quick, easy, and oh-so-satisfying.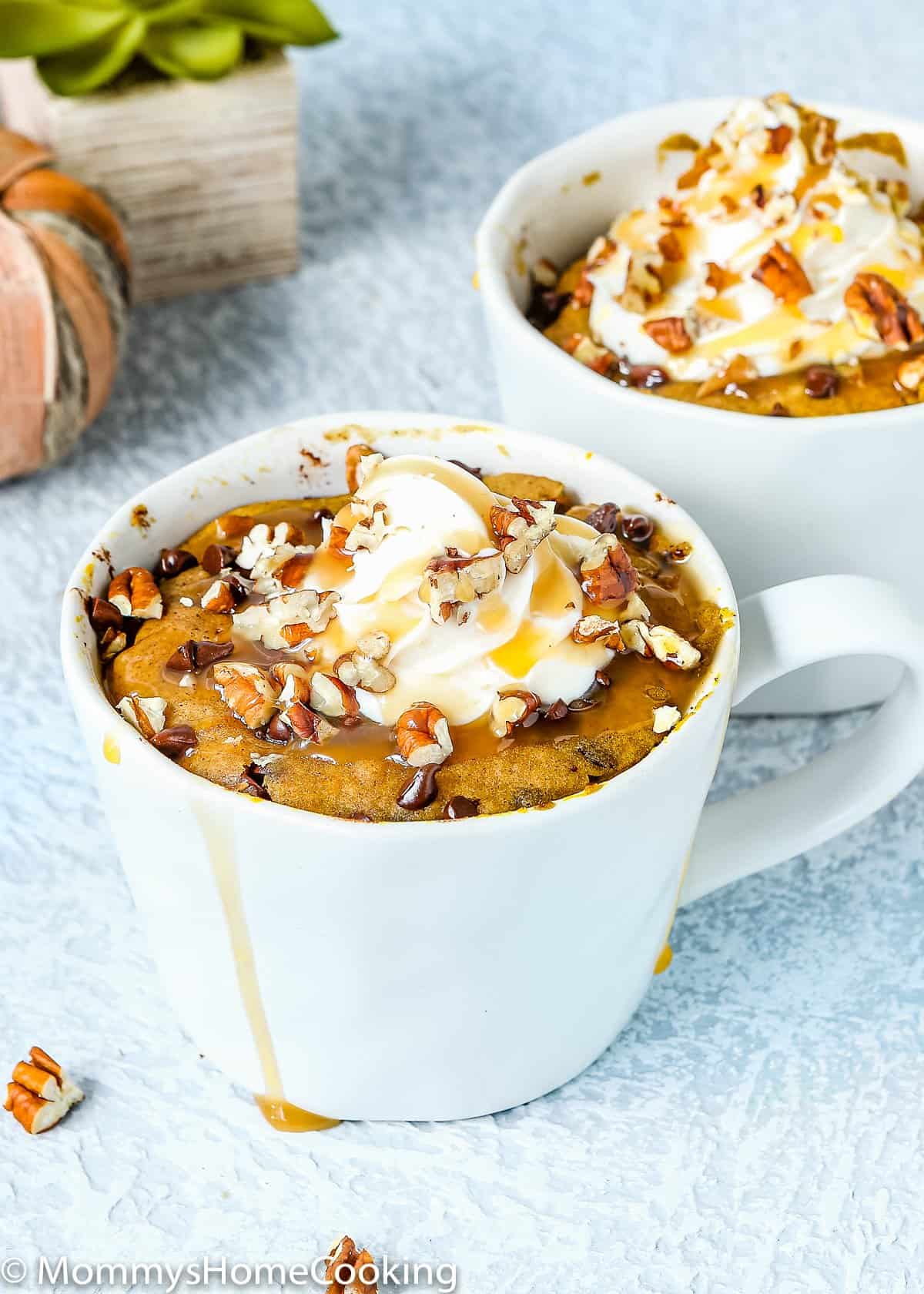 11- Eggless Pumpkin Snickerdoodles
Combine the warm flavors of pumpkin with the classic Snickerdoodle in this irresistible eggless cookie recipe.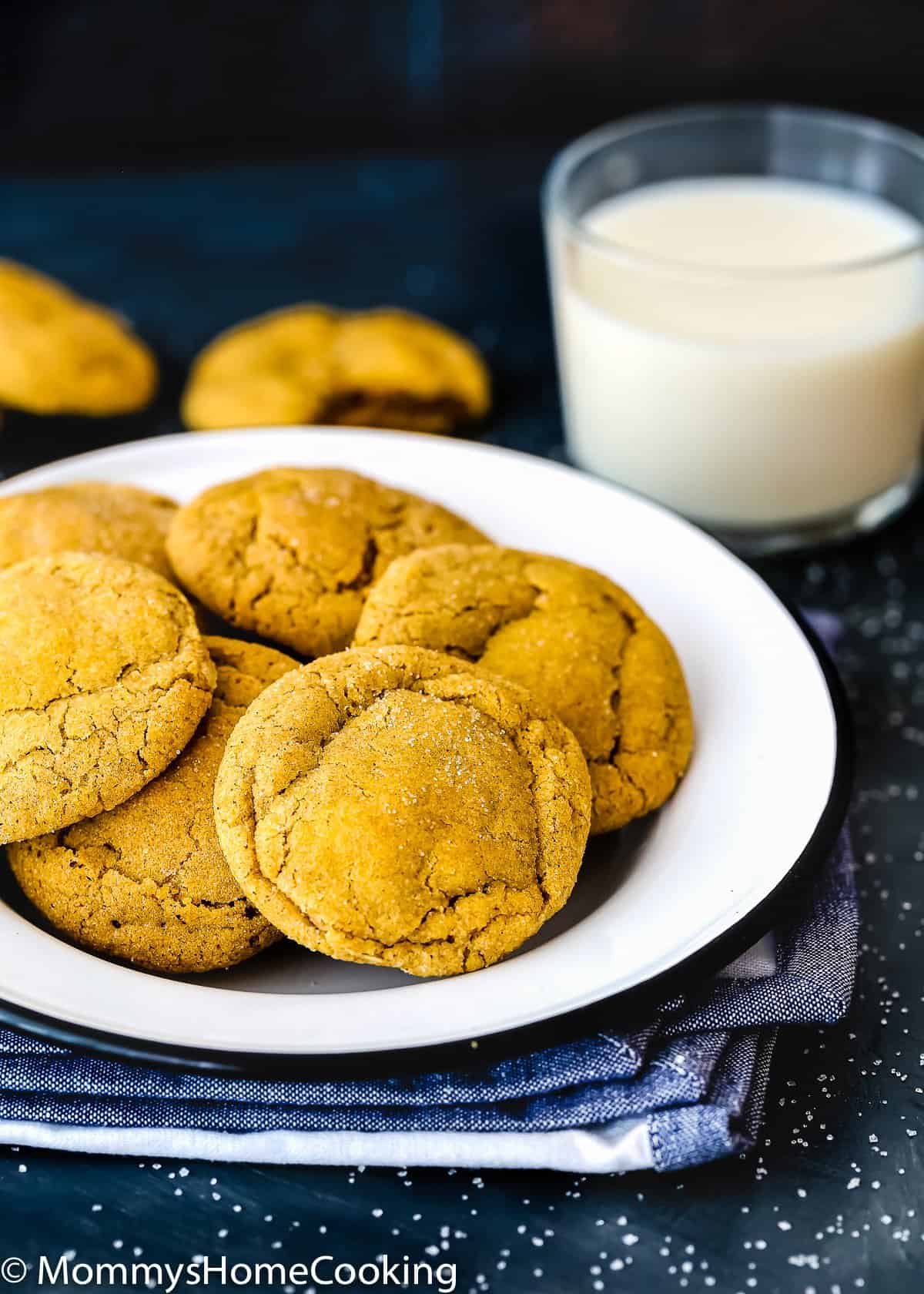 These cakey eggless pumpkin cookies are soft, fluffy, and perfect for sharing with friends and family.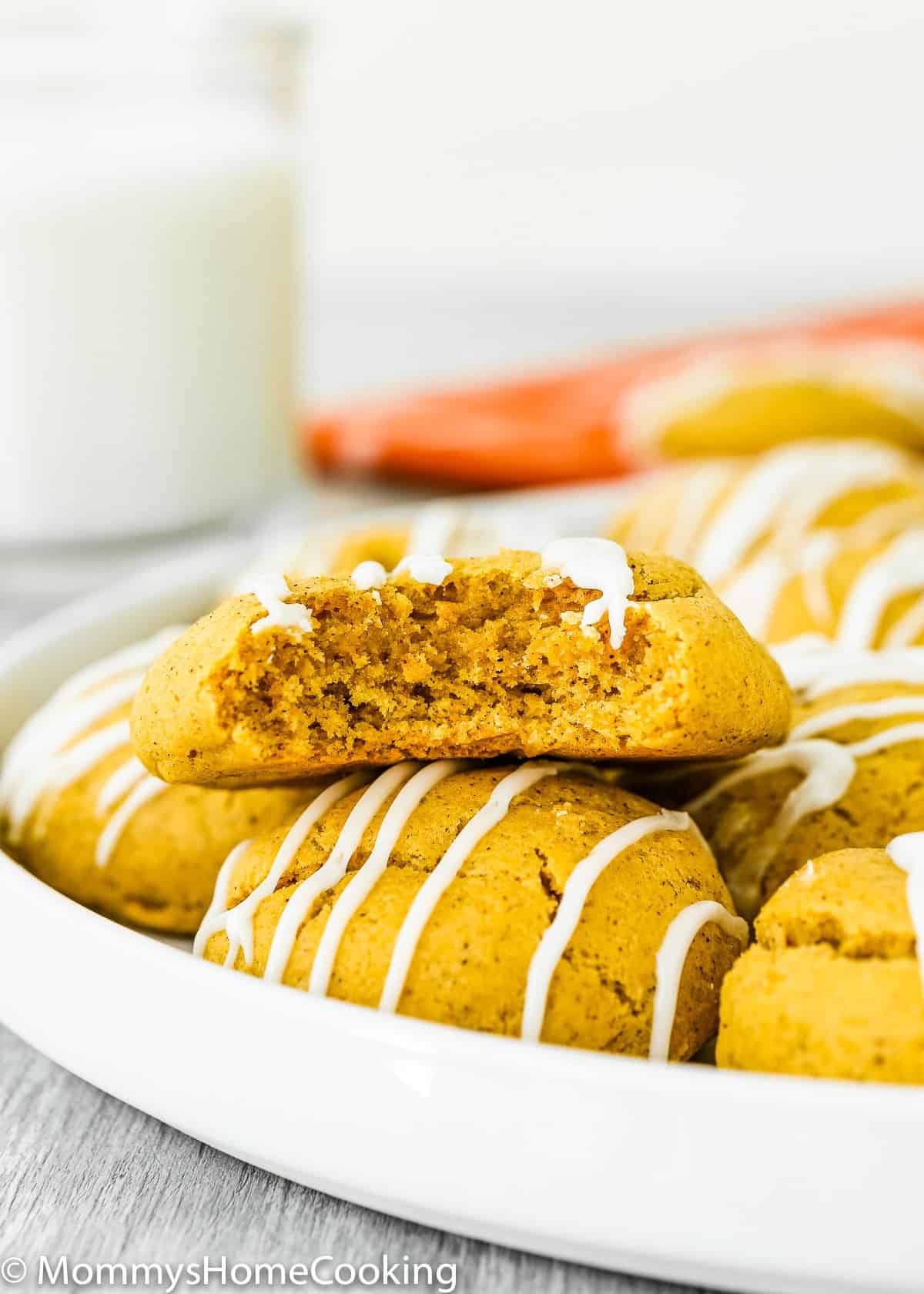 Get your chocolate fix with these eggless pumpkin chocolate chip cookies. They're a delightful combination of flavors.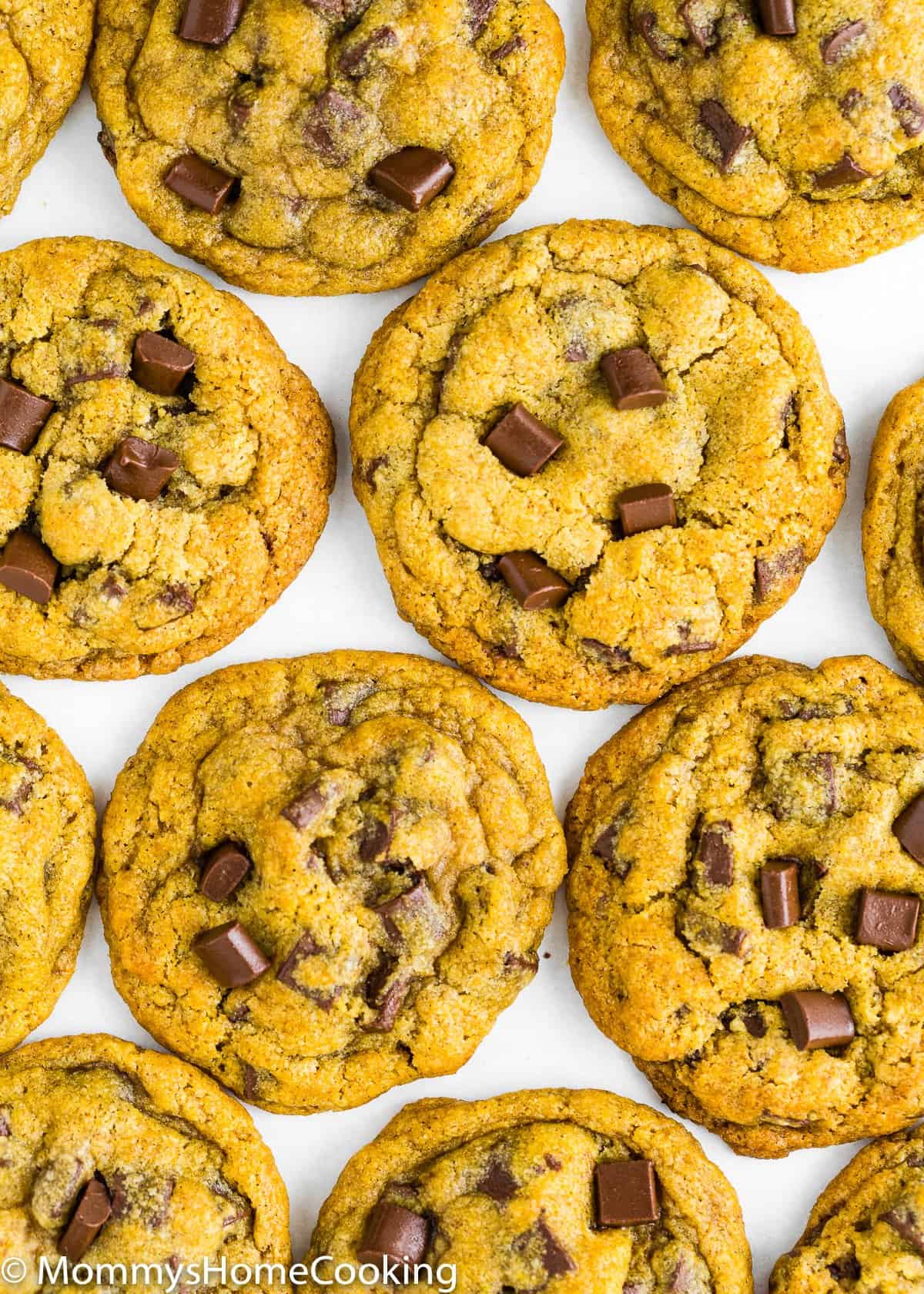 14 – Best Eggless Chocolate Chip Pumpkin Muffins
These muffins are the best of both worlds – chocolate chip and pumpkin. A winning combination for any palate.
15 – Instant Pot Apple Butter
Make delicious apple butter in a flash with your Instant Pot. It's a versatile topping for various dishes.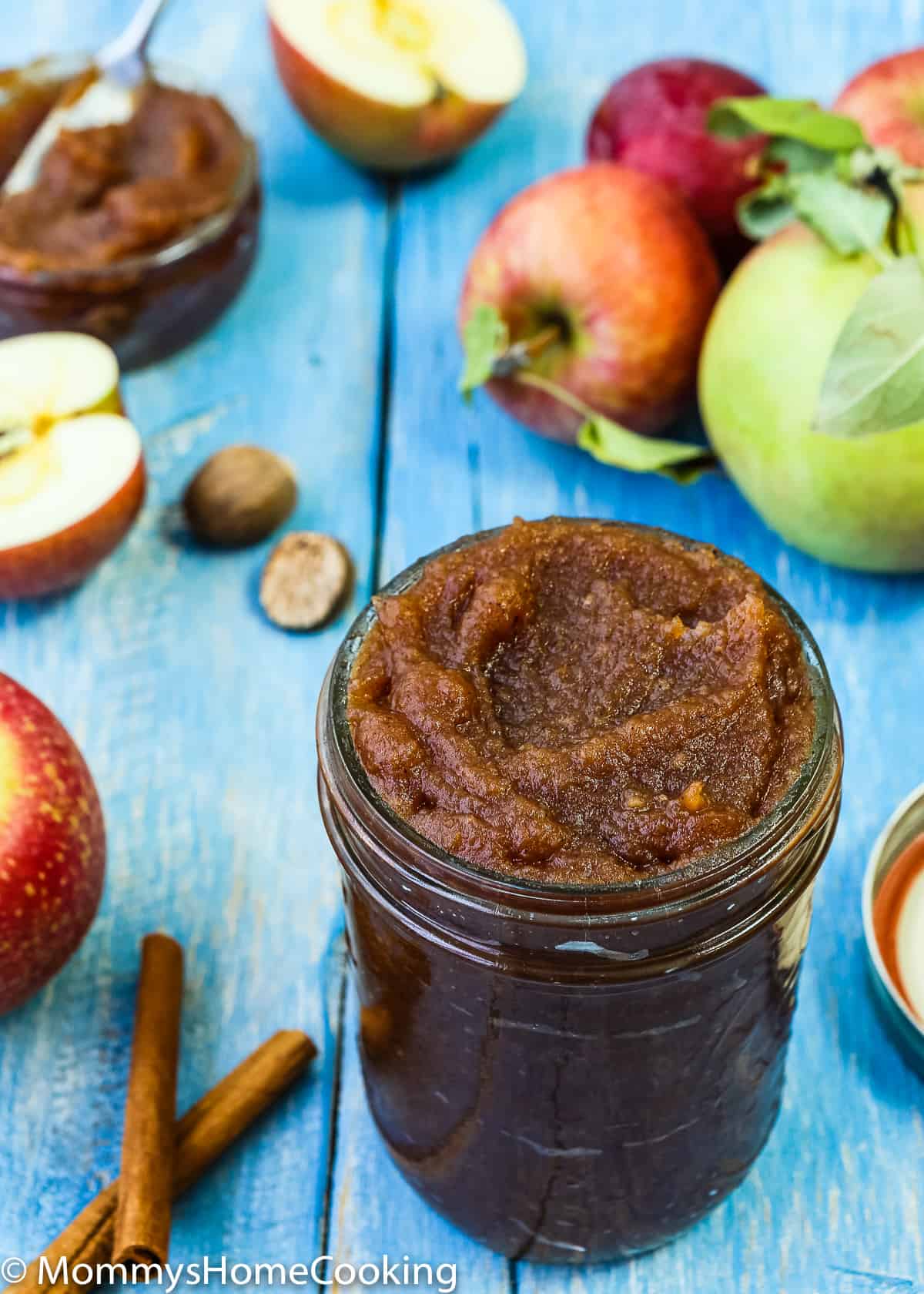 16 – Eggless Apple Cider Donuts
Satisfy your cravings for apple cider donuts with this eggless recipe. They're perfect for fall mornings.
17 – Eggless Apple Maple Spice Cake
Dive into the flavors of fall with this moist and spiced apple maple cake. It's a wonderful dessert for autumn.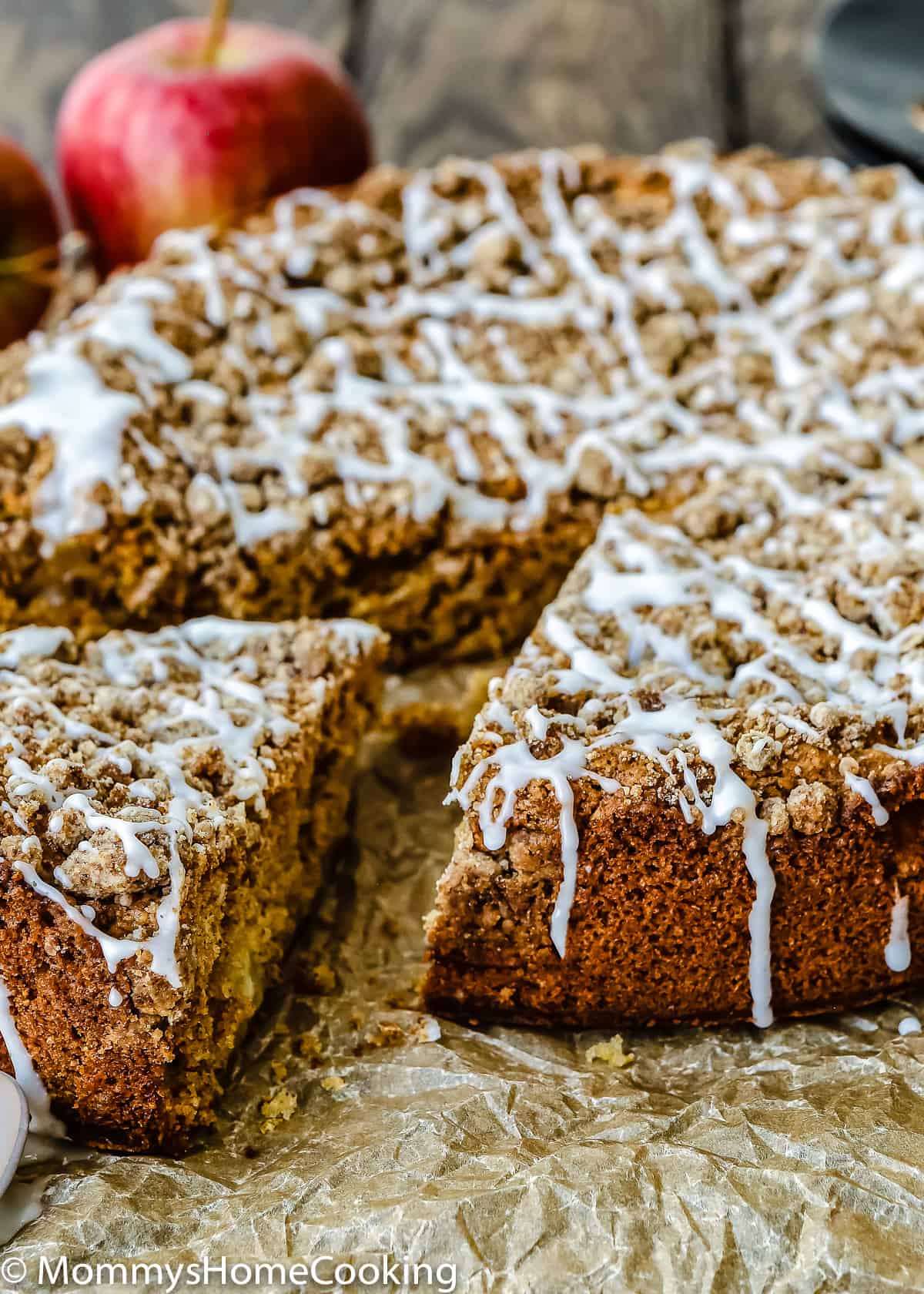 18 – Eggless Apple Cinnamon Rolls
These soft and gooey eggless apple cinnamon rolls are a fantastic treat for breakfast or brunch.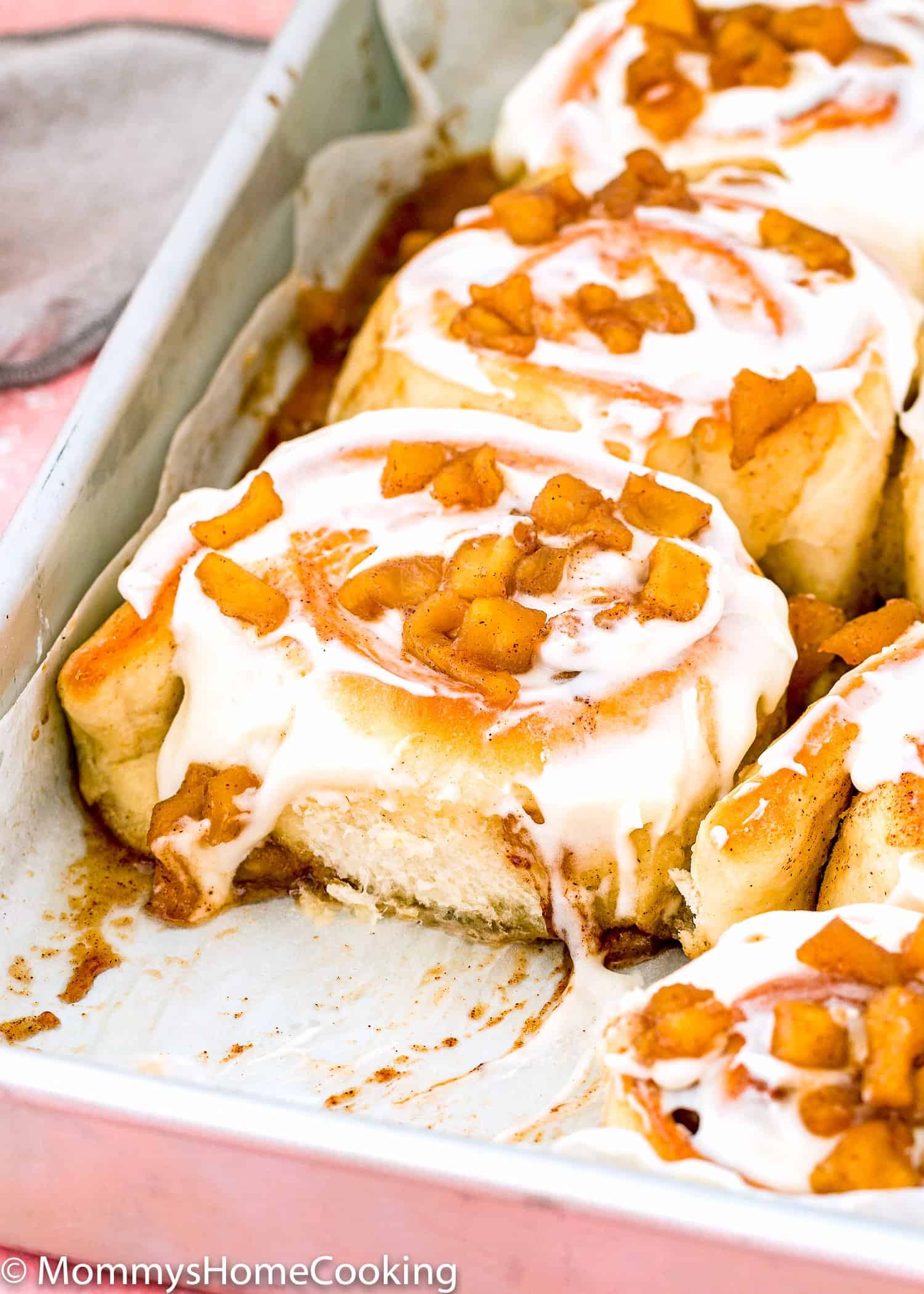 19 – Apple and Dulce de Leche Puffs
Elevate your dessert game with these delightful apples and dulce de leche puffs. They're a sweet indulgence.
20 – Eggless Apple Cider Donut Cake
Combine the flavors of apple cider donuts and cake into one fantastic dessert. It's perfect for any occasion.
21 – Eggless Salted Caramel Apple Cheese Danish
Indulge in the irresistible combination of salted caramel and apple with this eggless cheese Danish.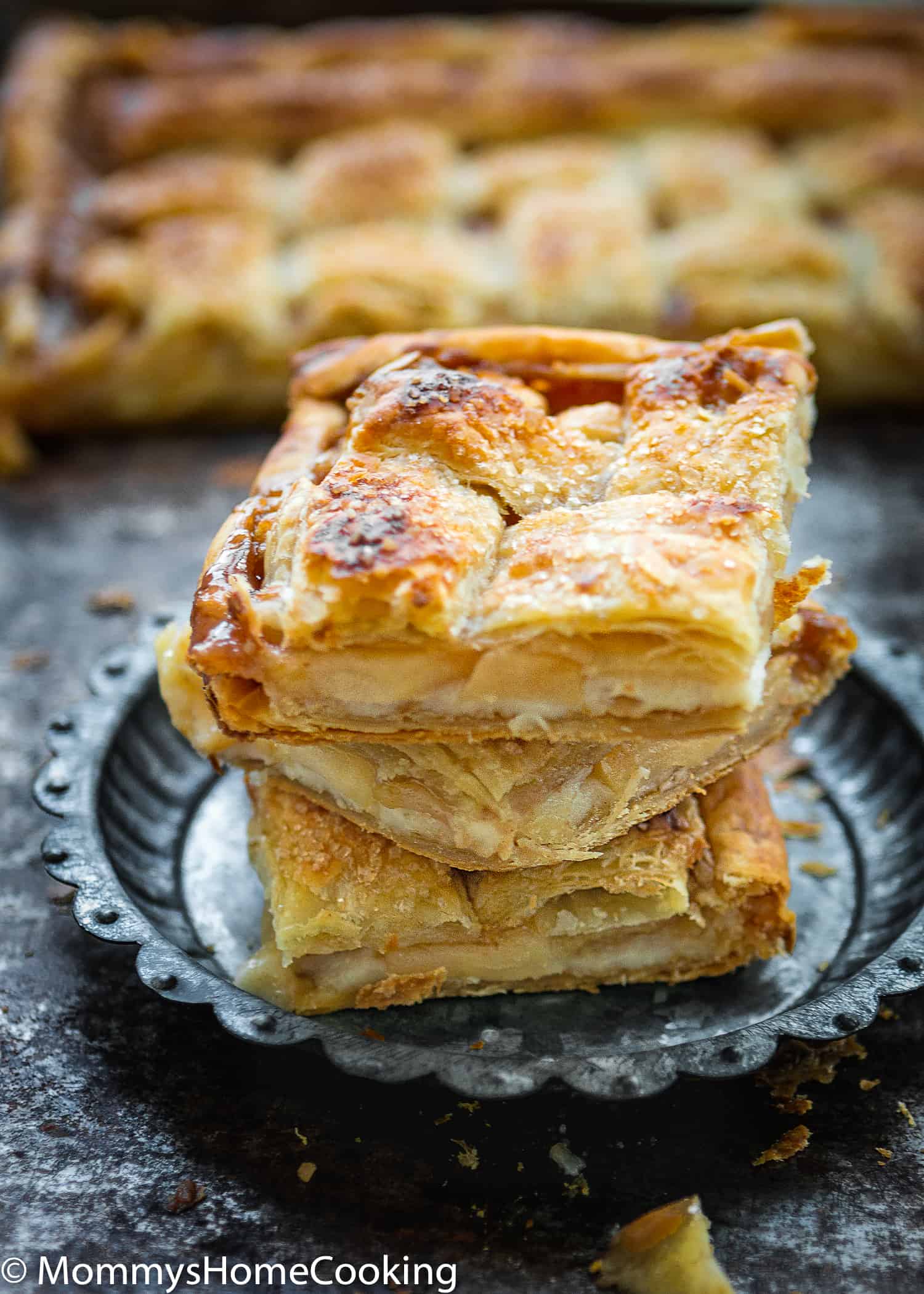 22 – Easy Eggless Sweet Potato Pie
This Easy Eggless Sweet Potato Pie is creamy, silky smooth, rich, and dense spiced! A delicious dessert to celebrate the holidays that will be a hit with your guests.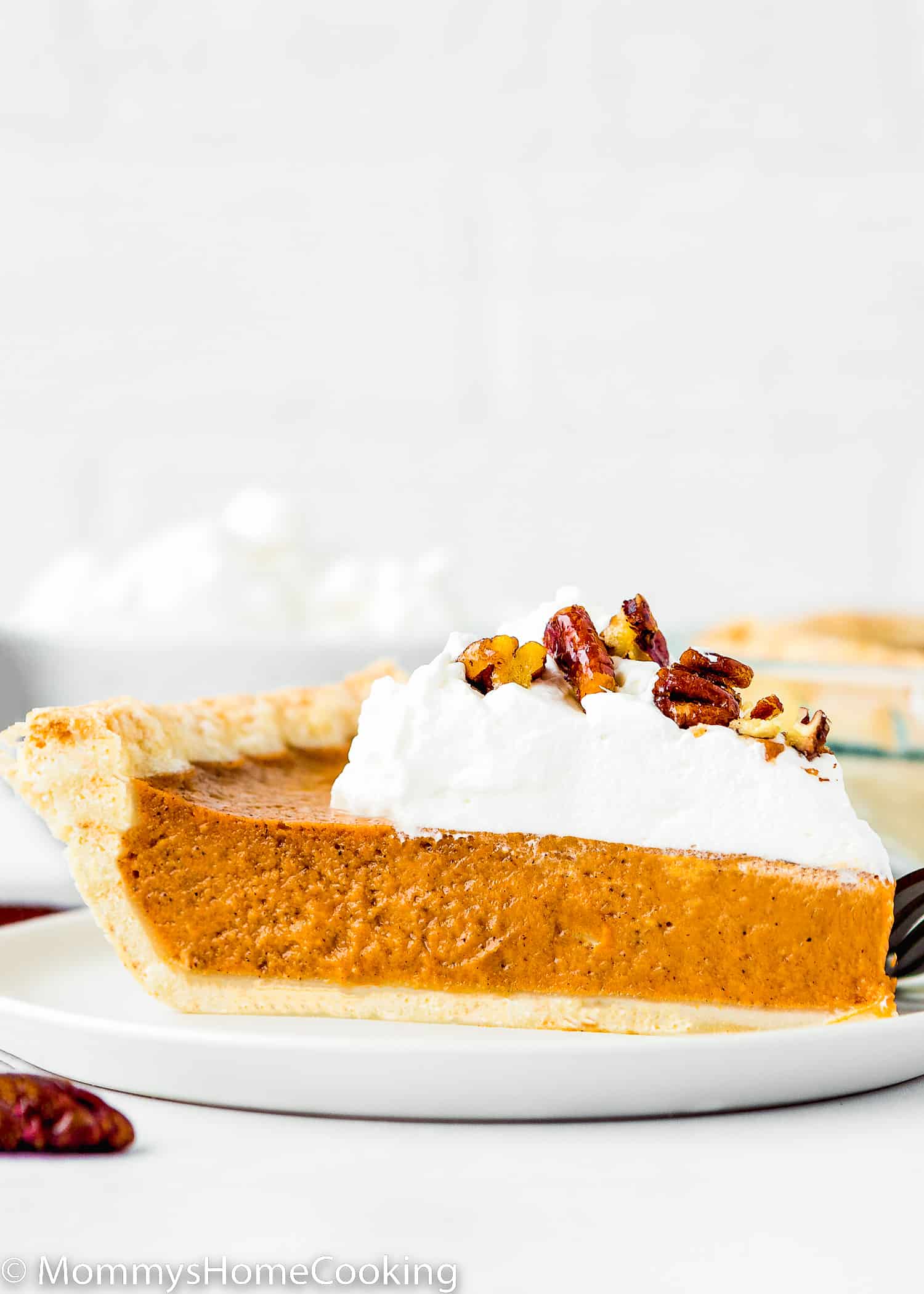 23 – Easy Eggless Pecan Pie
This Eggless Pecan Pie has a crispy top, gooey center, and flaky crust! With its nutty (obviously), slightly buttery, brown sugar/caramelized flavor, this egg-free pecan pie is irresistible.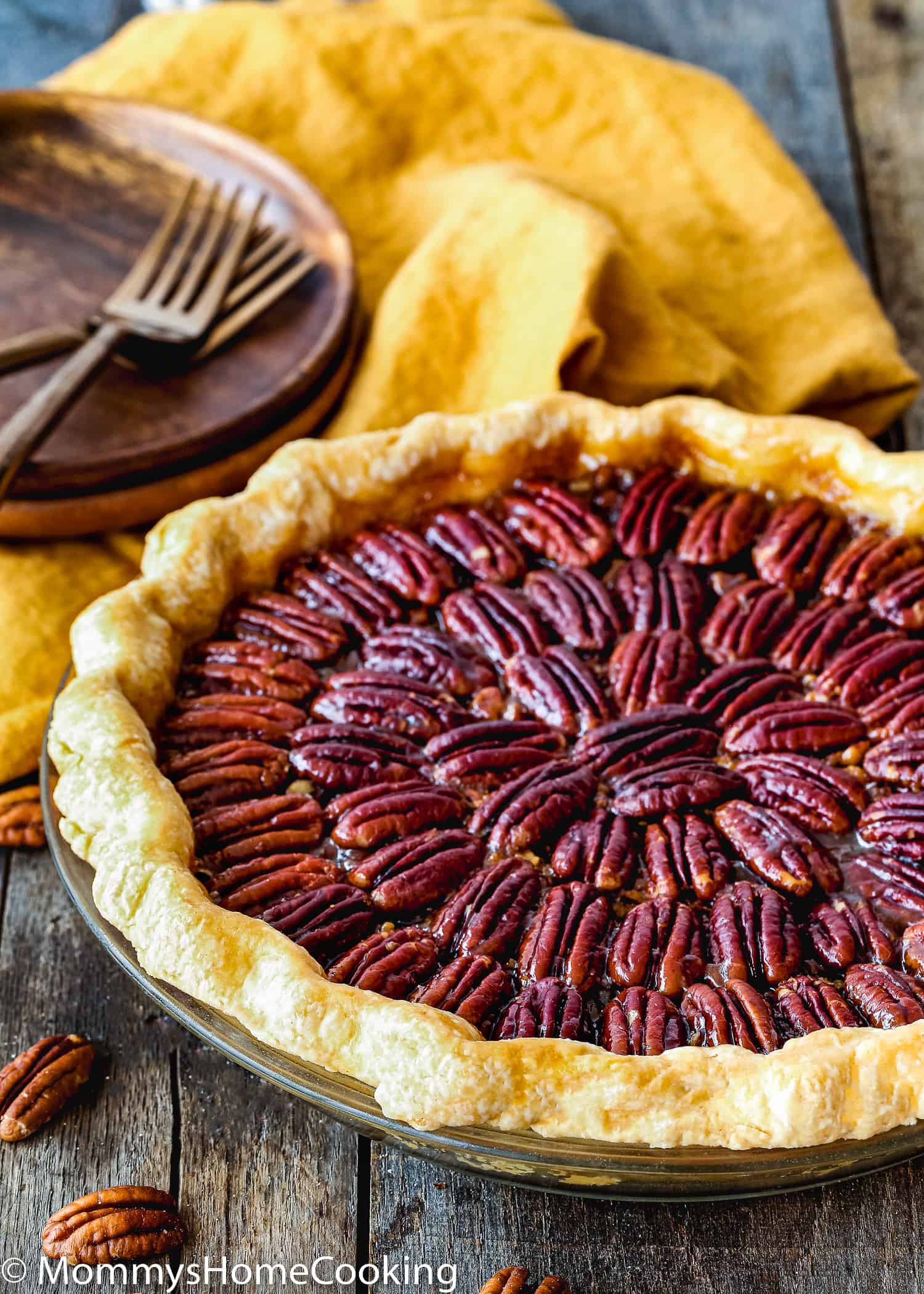 24 – Eggless Pecan Pie Cheesecake
This Eggless Pecan Pie Cheesecake is rich, creamy, and totally decadent! Baked from scratch, this delicious dessert is perfect for sharing with loved ones.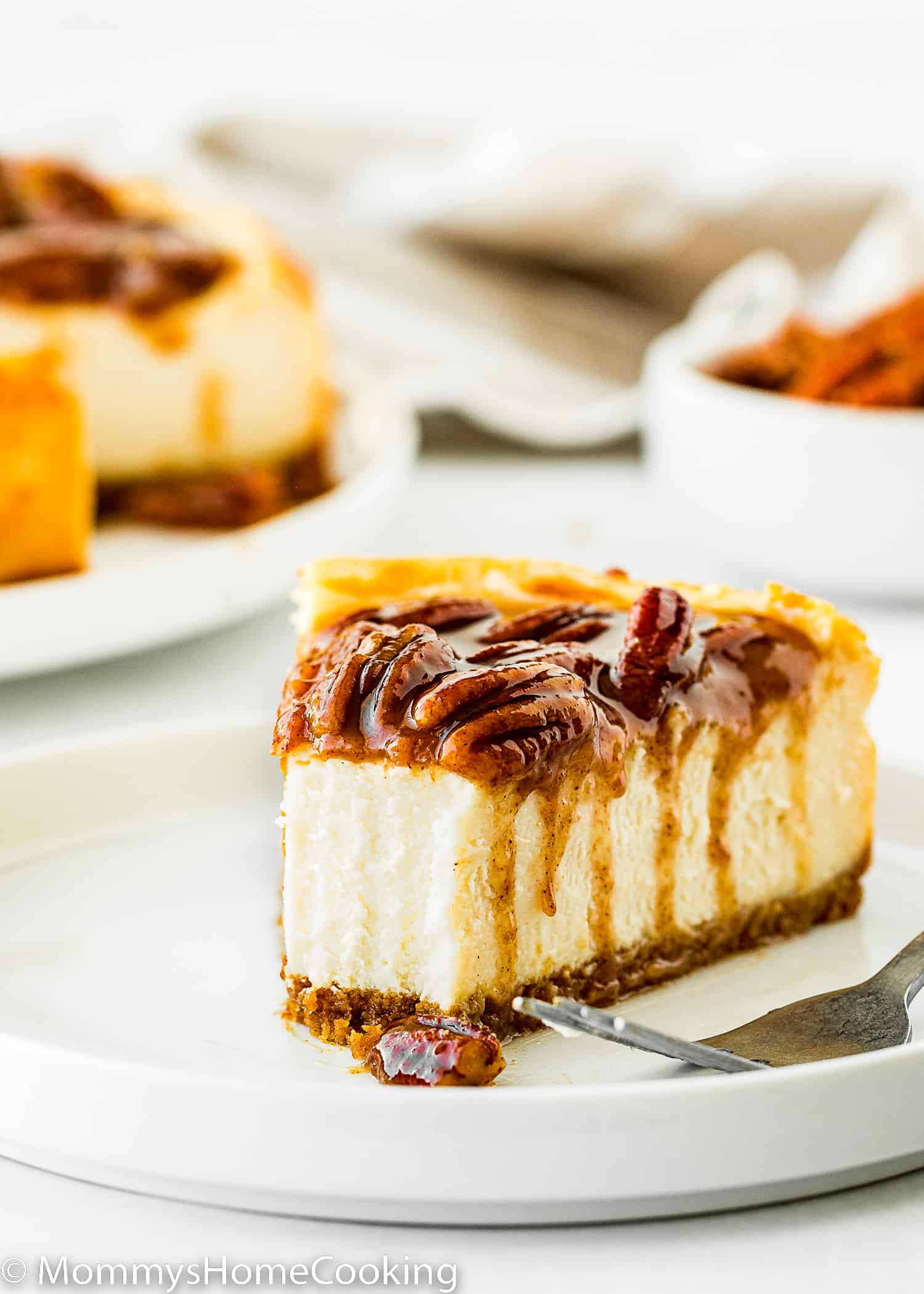 These eggless pumpkin and apple recipes are sure to make your fall season sweeter and more flavorful. Whether you're baking for yourself, your family, or a special gathering, these treats are bound to impress. So, put on your apron, preheat the oven, and get ready to enjoy the delightful tastes of autumn.
Happy baking!